In an interview with TEAMtalk's James Marshment, Hockaday explains:
- His relationship with Massimo Cellino and Nicola Salerno
- Why he's refusing to set his players a promotion target
- The ins and outs of player recruitment at Elland Road
- What he thinks of his new signings and what he expects from his players
Hockaday was regarded as a surprise choice when he was named as successor to Brian McDermott in the Elland Road hotseat over the summer, but is adapting well to his new surroundings and is eagerly awaiting the Championship opener on Saturday.
The Whites boss is a big believer in taking the pressure off his players and insists he won't be ordering his squad to secure a play-off berth this term. 
Leeds are a big price to win the Championship this season, but Hockaday said: "I won't set targets. The only aim for now is winning at Millwall.
"I won't make any false promises about what we expect from the players. We're not in a situation where we've all been here for a number of years and had a couple of good seasons to build on, or a large group of players who have been part of things here for a number of years. We don't yet have that nucleus, so can't really peg what our season expectations are. But that's not to say I don't believe we can achieve it - but all we're doing is looking to Millwall.
"The Leeds job is like climbing Everest - and we're working our way up the summit.
"The players are knuckling down and have responded well to everything. They've taken up the challenge and have really bought into the vision. They're improving every day. They're passing it well, training well - they're loving it so far. As a team we're in a very good place."
Much has been made about Hockaday's precise role at Leeds United and what his responsibilities are working under and alongside owner Massimo Cellino and director of football Nicola Salerno.
"I'm the head coach. That is my specific job and I'll do that specific job," Hockaday explained. "I'm really comfortable with that. It's a continental way of doing things and I'm happy with that.
"It's the same with team strengthening. If there's areas I feel we need to improve, I'll give Cellino and Salerno a list of four or five names and they will secure the best deal for Leeds United.
"He (Cellino) is a passionate man and has a great knowledge of the game and players. He's working hard, I'm working hard, and he's determined to take Leeds United back to where they belong. I think we're making great strides, but there's still plenty to achieve. We both want what's best for the football club and I really want to be a part of that.
"I really like the guy and we get on well. We'll chat every day. He's massively passionate; honest; decent and has a big heart."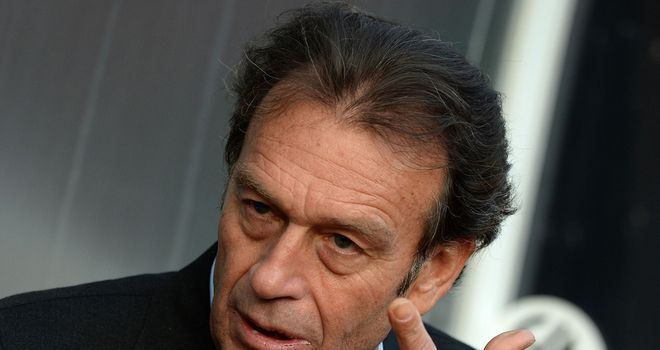 Cellino's superstitions have been widely documented since he completed his long-protracted takeover of Leeds in April, but Hockaday insists he won't be paying "too much attention" to the reports.
"The media has made a bit of a thing out of it, and there's a lot of conjecture, but don't believe all you read," he added. "I won't wear purple or the number 17 though, just in case!
"Seriously though, it's now time to focus on what counts on the pitch."
Cellino was recently quoted as saying Hockaday was like a "baby in a toy shop" when it came to negotiating transfer deals with Premier League or fellow Championship clubs, but Hockaday insists he's only focusing on his own role at Leeds.
"I've not read it and I won't read it. I'm only focusing on my job," he said. "He's simply a passionate guy who just wants what's best for Leeds United."
Hockaday, however, was very keen to iron out a few uncertainties around player recruitment, insisting any transfer deals are very much down to him as much as Cellino and Salerno.
"Sometimes they'll suggest a player I may not know, but I'll do my homework on him, and if he's not right for the football club, I'll tell him. I already did that over a particular player from Italy who he (Cellino) wanted, and we did not sign him. There's no problem there."
A summer of transition at Leeds has seen bring in several new players, with two of those - Zan Benedicic and Nicky Ajose - signing up this week.
"Nicky is quick, clever and has a good pedigree," Hockaday said. "He can play up top, or just behind. He's good on the ball and importantly, can score goals for us. He got 18 in all competitions last season so will be a good assett and will give us something that we haven't got.
"Zan Benedicic is strong on the ball and can play across the midfield. He's a really good prospect.
"All the new lads have been welcomed by the group. All the new boys all speak good English and have settled in nicely. The British lads have welcomed them into the fold and it's a tight group - I'm very pleased as they're gelling together really well.
"I'm getting my message across to the new boys just fine. They understand the message. It's not a pre-requisite that they speak English (before we sign them), but that certainly helps. If they're a very good player, then we'll let their feet do the talking."
Hockaday would not be drawn on which players Leeds are targeting, but did insist a loan deal for Juventus defender Frederik Sorensen wasn't yet complete.
"He hasn't signed for us. Whether he signs or not -  that's not my domain. It's unlikely we'll bring anyone else in before Saturday. We still have one or two targets, and it's possible they could sign next week. But we'll keep working before the window closes and until we're satisfied with the group.
"We know where we need to strengthen - that much is obvious - and we're still looking to do deals. Hopefully we can get a few to sign on the dotted line. We do need to strengthen in certain areas, though, yes."
Troubled former Newcastle striker Nile Ranger is another to have been linked with Leeds over recent weeks, but Hockaday insisted the player isn't close to signing for the club.
"Nile Ranger is not here, he's not been training here and isn't on trial here, so again, don't believe everything you read in the papers."
Matt Smith's future has been the subject of plenty of speculation over the summer, but Hockaday insists he has no desire to sell the former Oldham striker, saying: "Matt Smith remains very much part of my plans."
Leeds travel to Millwall in Saturday's Championship opener and Hockaday insists he cannot wait to get started.
"I'm excited - you have to be. We've done our homework on them, and have a good idea of how they'll play, as I'm sure they have with us.
"We'll try and impose our style on them and play our game. 
"We'll name the squad on Friday and travel down in the afternoon. The captain will be confirmed then. Paddy Kenny won't be in the group though.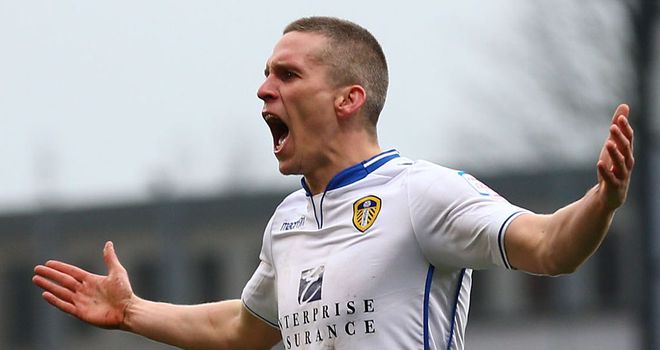 "(Former Millwall striker) Steve Morison has been speaking with the others about what to expect down there. His experience will be used as a reference point for the group. But we won't focus too much on them - this game is about us and the target is to keep a clean sheet and to get three points. The crowd there is partizan - but we'll be well prepared. Bring it on!
"We're looking to improve game on game. I won't set us a target, as our focus in the Millwall game. The approach is to go there, keep a clean sheet and get the three points. I'm not interested in suggestions that a draw there would be a good result. This is all about us. We'll go there and look after ourselves. We want our performers to perform.
"Every Championship game is a test - the fact we've been paired with Millwall away first has no bearing. I need 11 captains, 11 voices out on the pitch, and that's what we've been working with the players on."
Hockaday has used the pre-season programme to experiment with formations and used a diamond formation in midfield in last Saturday's 2-0 win over Dundee United.
On the subject of tactics, Hockaday said: "I want to be flexible, so we'll change our shape depending on the opponents. The game is very simple though, and people get too hung up on systems. If we haven't got the ball, no matter what our team selection is, I want us to get it back as quickly as possible, and get it as high up the field as quickly as we can.
"When we've got the ball, I want us to pass forward as early and as safely as possible and put the ball in the back of the net as many times as we can. It isn't rocket science! So whatever system you play, good players know when to press, when to drop, when to go wide, when to go back, when to go forward etc etc, so what I will guarantee is that, whatever formation we go with, the players pulling on the white shirt will all give 100% for Leeds United Football Club."
Sky Bet are the Title Sponsor of The Football League. This season, a £250,000 Sky Bet Transfer Fund will go to a Football League club to spend on players in the January 2015 transfer window.
Fans who bet with Sky Bet generate Transfer Fund Tokens and go into a random draw to win a £5,000 prize – and the £250,000 Sky Bet Transfer Fund for their Football League club.
To sign up, go to www.skybet.com/transferfund and select the Football League team you support.
By James Marshment, follow him on Twitter.