Arsenal, Newcastle leave European giants 'shaking' as Prem duo 'request' to sign 'irreplaceable' star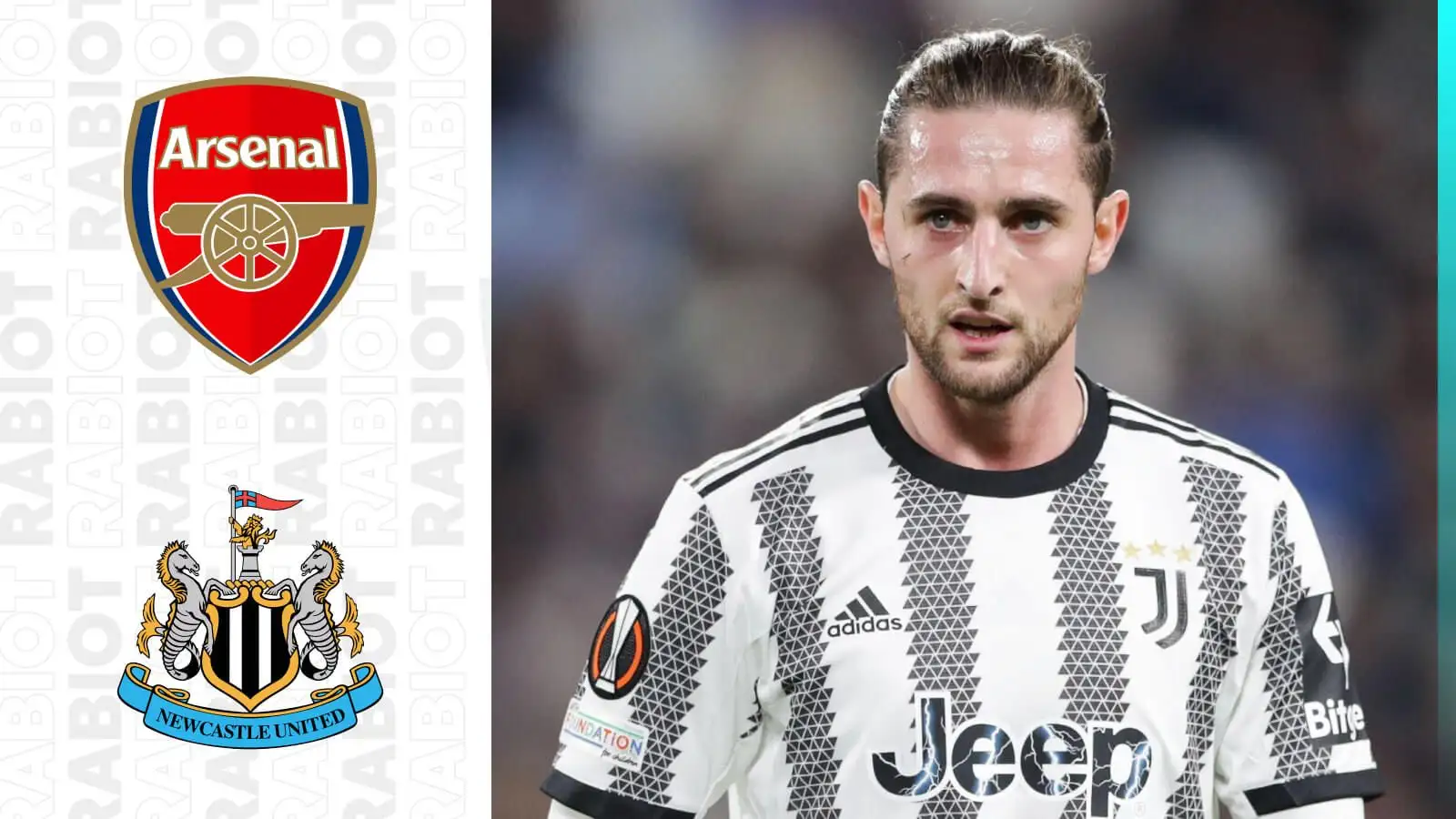 According to reports, Arsenal and Newcastle United are battling it out to sign Manchester United-linked midfielder Adrien Rabiot from Juventus.
Rabiot's role at Juventus has altered over the past year. He has previously been renowned as a defensive midfielder but he was used in a more advanced role last season.
This has enabled the France international to get more involved in attacking areas and he was involved in 17 goals in 48 appearances last term.
The 28-year-old was heavily linked with a move to Man Utd throughout last season as he was in the final year of his contract with Juventus but he ended up penning a contract extension.
But Rabiot's new deal only runs until 2024 so he is still being linked with a transfer elsewhere amid interest from Premier League duo Arsenal and Newcastle United.
Italian outlet Calciomercato are now reporting that Juventus are 'shaking' as Arsenal and Newcastle are showing 'great interest' in the midfielder.
It is suggested that Rabiot 'could make a move in January' as there have already been 'requests from the Premier League'.
Juventus are in talks over another contract renewal with Rabiot but they must 'speed up the process' as he is 'the object of desire for many teams'.
The report adds: 'Having become irreplaceable in Allegri's starting eleven, the player has the eyes of some Premier League teams on him.
'In fact, Arsenal and Newcastle are seriously interested in the former PSG player, whose contract with Juventus will expire on June 30th.
'The two teams, looking for a strong reinforcement for their midfield, could exploit the uncertainty regarding the player's future to strike a blow.'
READ MORE: Arsenal should swerve desperation transfer triple tax for £80m striker

Earlier this week, transfer guru Fabrizio Romano poured cold water on reports linking Rabiot with a move elsewhere as the experienced midfielder is a "key player" for Juventus.
"We're once again seeing Adrien Rabiot linked with Premier League clubs, but honestly there is no truth to the rumours at all. There are no talks ongoing now, no decision will be made now," Romano said.
"Juventus are considering to offer a new deal to Rabiot in the next months as he's a key player for them, they really want Adrien to stay so I'm sure they will push for it."
Despite this, Rabiot admitted earlier this year that he would "like to play in England" before he retires.
"Everything went well while I was there. I really liked the atmosphere. It's really something that is only in England. It's different from France and Italy.
"I have always said that I'd like to play in England in my career. I still have that desire. I'd like to evolve in the Premier League."
He added: "I haven't got a Premier League team in mind right now. I haven't chosen a team or anything. It's a general thing.
"It's the league, it's the level of play that's going on, that's what attracts me most. It corresponds to my qualities."
READ MORE: Top scorers in 2023… Arsenal target Gimenez now level with Harry Kane