Bellingham to Madrid 'about to be finalised' as 'Tchouameni method' f***s Liverpool again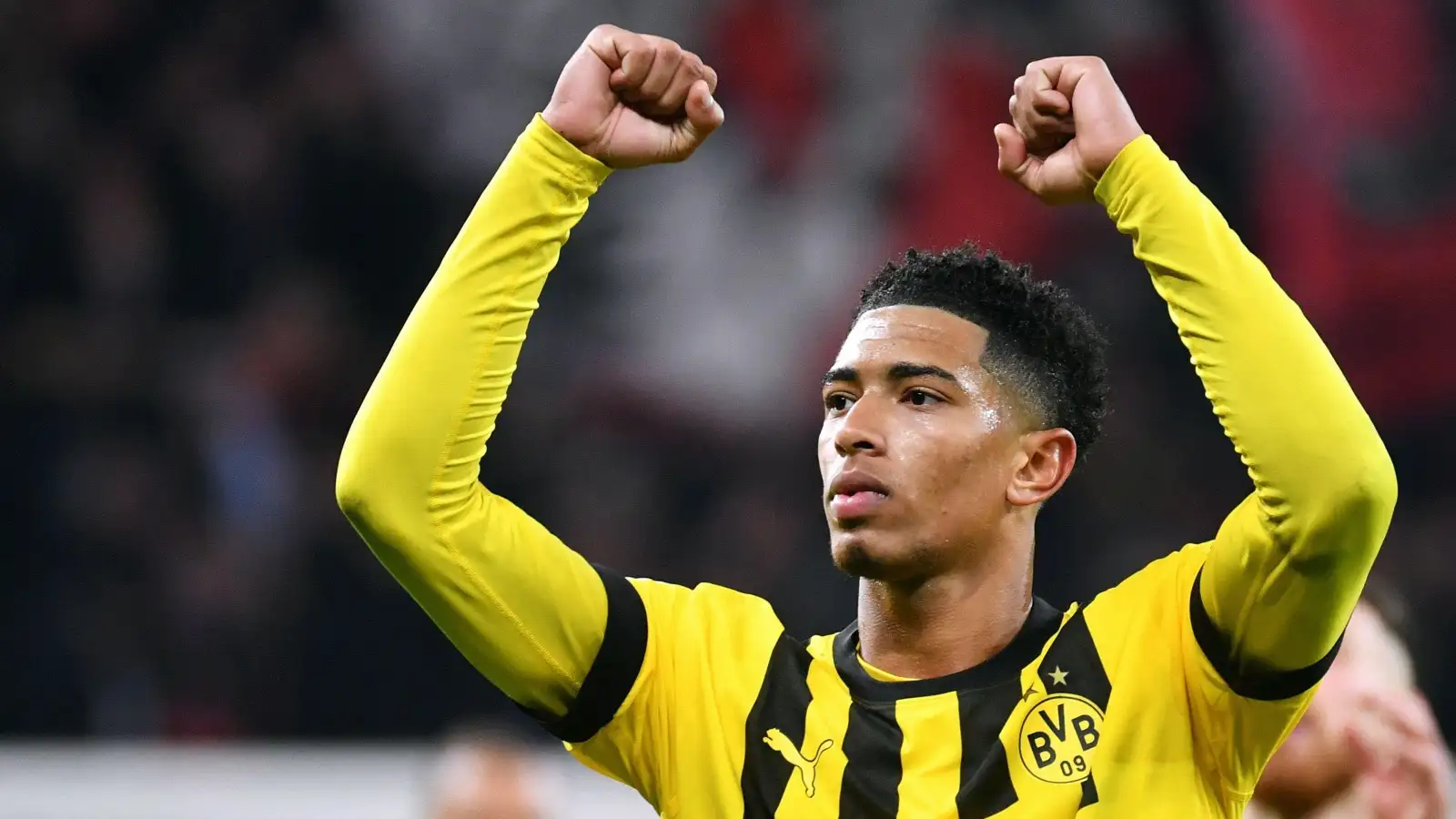 Real Madrid have won the race for Jude Bellingham, who will join the club on June 30 having signed a six-year contract.
That's according to Marca, who run the headline 'The signing of Bellingham, ready'.
The Spanish giants are 'about to finalise the signing of Bellingham for next season' with 'an agreement in principle reached' with Borussia Dortmund, with discussions ongoing over the price.
Bild report Dortmund want €140m while Madrid would prefer to pay between €110m and €120m, though Marca claim that that difference won't be a stumbling block with the 'friendly' Bundesliga side.
It's claimed Madrid had to fight with the 'dizzying offers of Liverpool and Manchester City, which offered the player much more than the white club' but 'great fieldwork' made Bellingham see that the 'Madrid sports project is very serious'.
The report adds: 'The Tchoauméni and Camavinga method has also worked with Bellingham, which in the end has opted for a club that gives priority to young people in terms of transfers and that in the last decade has dominated the Champions League with an iron fist, the competition that all they dream of winning.'
Tchouameni was Liverpool's top midfield target last summer before Real Madrid swooped.
"We were going for a midfielder who decided to go to another club, which can happen," Klopp said at the end of August, answering endless questions as to why Liverpool hadn't signed a decent midfielder, while insisting they didn't need one, before realising they absolutely did.
The France international later revealed that he held "discussions" with Liverpool, who were "the first to come forward" before Real Madrid "arrived" and "everything was clear".
And the Reds failed to heed our warning, as they've been f***ed again, with Madrid using the same 'method' – if you can call it that – of being the biggest and best football team in the world.
Full confirmation of Bellingham's transfer to Madrid will have to wait with the England international fully focused on Dortmund's bid to win their first Bundesliga title in ten years.
READ MORE: Mac Allister and Chelsea duo feature in Liverpool's ten best alternatives to Jude Bellingham