German keeper: I saved the free-kick with my penis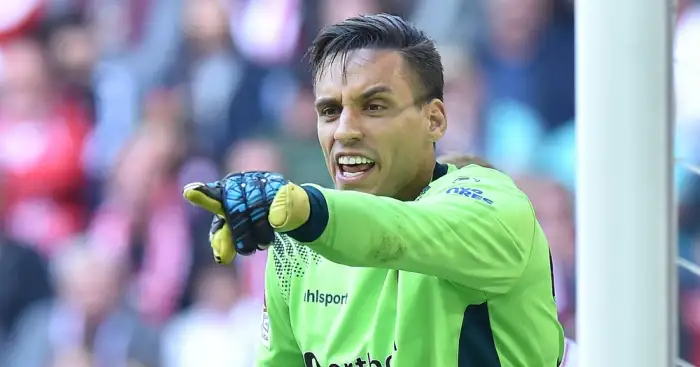 Fortuna Dusseldorf goalkeeper Raphael Wolf has claimed that he saved a free-kick with his penis at the weekend.
Dusseldorf stayed top of the 2. Bundesliga with a 2-0 victory over Arminia Bielefeld on Saturday.
Wolf kept his fourth clean sheet in ten league matches with a solid performance, including three saves, the most impressive of which came from an indirect free-kick in the penalty area.
The 29-year-old kept the effort out with his penis, before having to cool the afflicted area down by pouring water on it.
"You always say with your balls but this one I saved with my penis," Wolf told Bild.
"I never experienced such a free kick. First the pain was hellish but after some ice and rest it was okay.
"I have worn protection as a youth at Hallenspielen. But you can't run properly – it's crap!"