Carragher explains top four Arsenal snub despite 'technical game' closer to Man City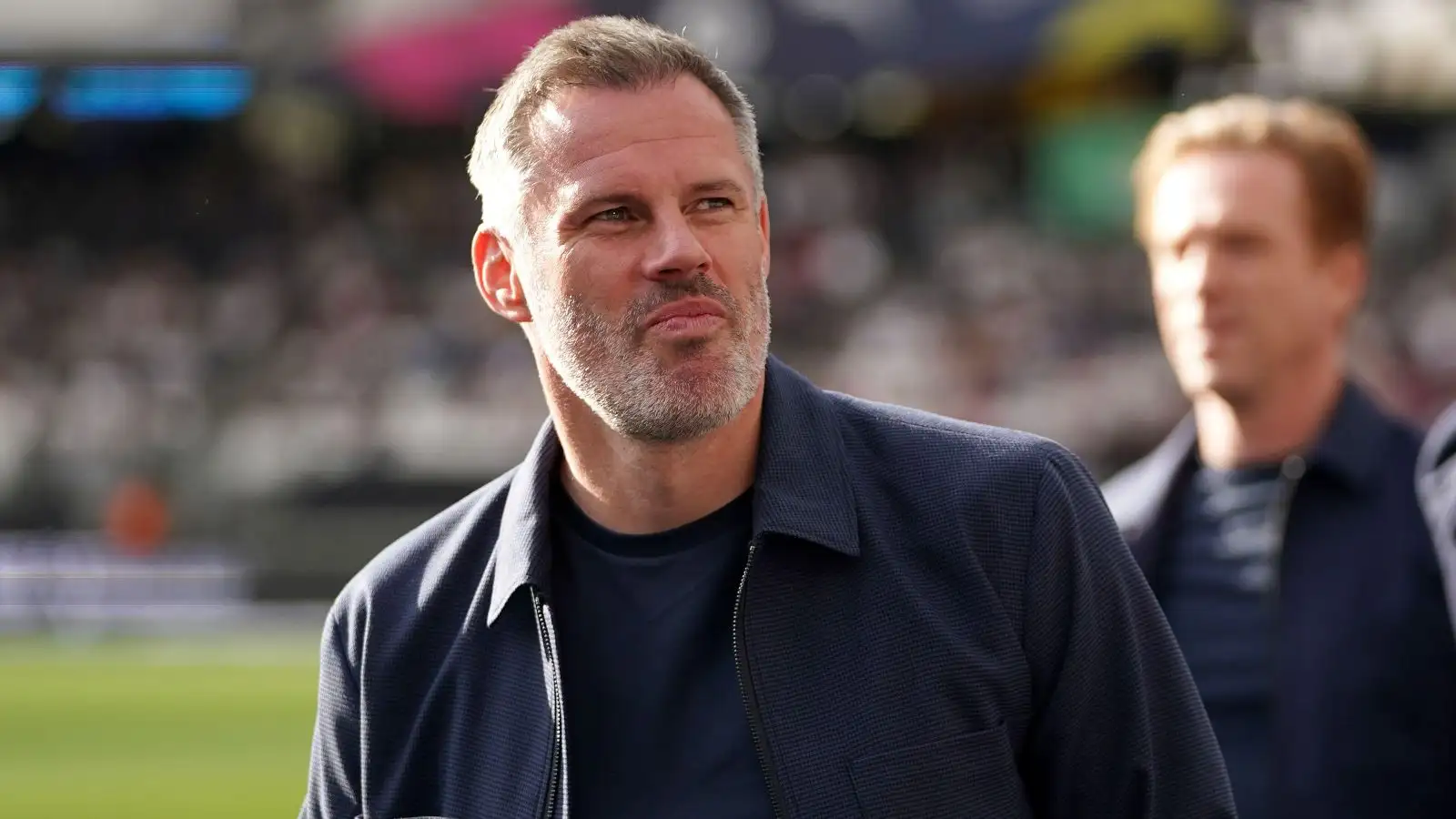 Jamie Carragher believes Arsenal will miss out on the top four this season despite their "technical game" being closer to Manchester City than their rivals.
Arsenal dropped their first points of the season on Sunday as they lost 3-1 to Manchester United at Old Trafford, but still sit one point clear at the top of the Premier League after five wins on the bounce before the defeat.
---
READ MORE: Big Midweek: Liverpool travel to Napoli, Rangers return, an Arteta shuffle, Sadio Mane
---
Despite their fine start to the season Carragher has explained why he believes United and Tottenham have the edge over them in the race for Champions League qualification, with squad depth a primary concern.
He said on The Overlap: "I've been impressed with them [Arsenal], I just don't know if they've got the squad.
"When I watch Tottenham, Manchester United, they're almost getting results the same sort of way, big, powerful, tough to beat. When I watch Arsenal, it's fast, energetic, I'm excited watching it, but could what happened [against Manchester United] happen too often?
"But the more impressive team, when we talk about how the game is played right now, the technical game and what Liverpool and Man City have done over the last four or five years, I think Arsenal are closer to that than say Tottenham or Man United are."
But the pundit has warmed to their chances, after he claimed back in May that they wouldn't come close to finishing in the top four with the addition of Europa League football this season.
He said: "I wanted Arsenal to get top four because I like what Mikel Arteta's done, I think Mikel Arteta has done a good job. I love the young players they've got when you're talking about going forward and building on that, Mikel Arteta right now is not at the level of Conte, Tuchel, Klopp and Guardiola.
"I think that Newcastle game will be one fans look back on and think that's where it went wrong for Mikel Arteta because when you say bringing people in, it's a building process but you've got less money now top four will have.
"I think that's a massive opportunity, having no European football was a big advantage now you're going to play Thursday, Sunday I don't see how you'll get Champions League. There's no way at the start of next season whoever you bring in I'm sure it'll be a striker and a couple of players, I would think Arsenal won't come close to the Champions League."
Arsenal start their Europa League campaign in Zurich on Thursday, before welcoming Everton to the Emirates this weekend.