Conte opens door for Chelsea pair to leave if 'unhappy'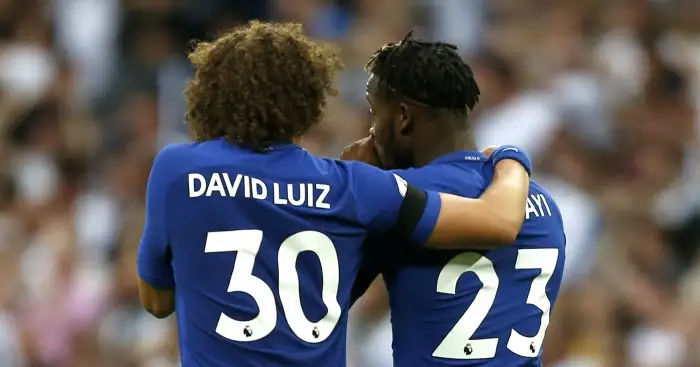 Chelsea head coach Antonio Conte does not want unhappy players bringing down the morale of the squad.
And the Italian would consider allowing any players worried that their lack of first-team action is jeopardising their World Cup hopes to leave.
Brazil defender David Luiz, linked with Arsenal, and Belgium striker Michy Batshuayi are the players most likely to be concerned over their chances of competing at Russia 2018 due to being out of favour at Chelsea.
"I understand if some players are not playing with regularity and want to play with regularity," Conte said.
"I will understand if someone is worried about the World Cup.
"I prefer to have players very happy to stay here than to have players that are unhappy.
"Because when you are unhappy you transfer this to the other players, to me, to my staff and I don't like this. I'd like to avoid this situation."
Conte, though, says Chelsea must sign players before any leave in this month's winter transfer window.
"Our squad is not big. For this reason I think it's impossible to send on loan one player or to sell one player, if we don't take another player," Conte added.