'Done more in six months' – Carragher baffled by Antony criticism compared to Man Utd teammate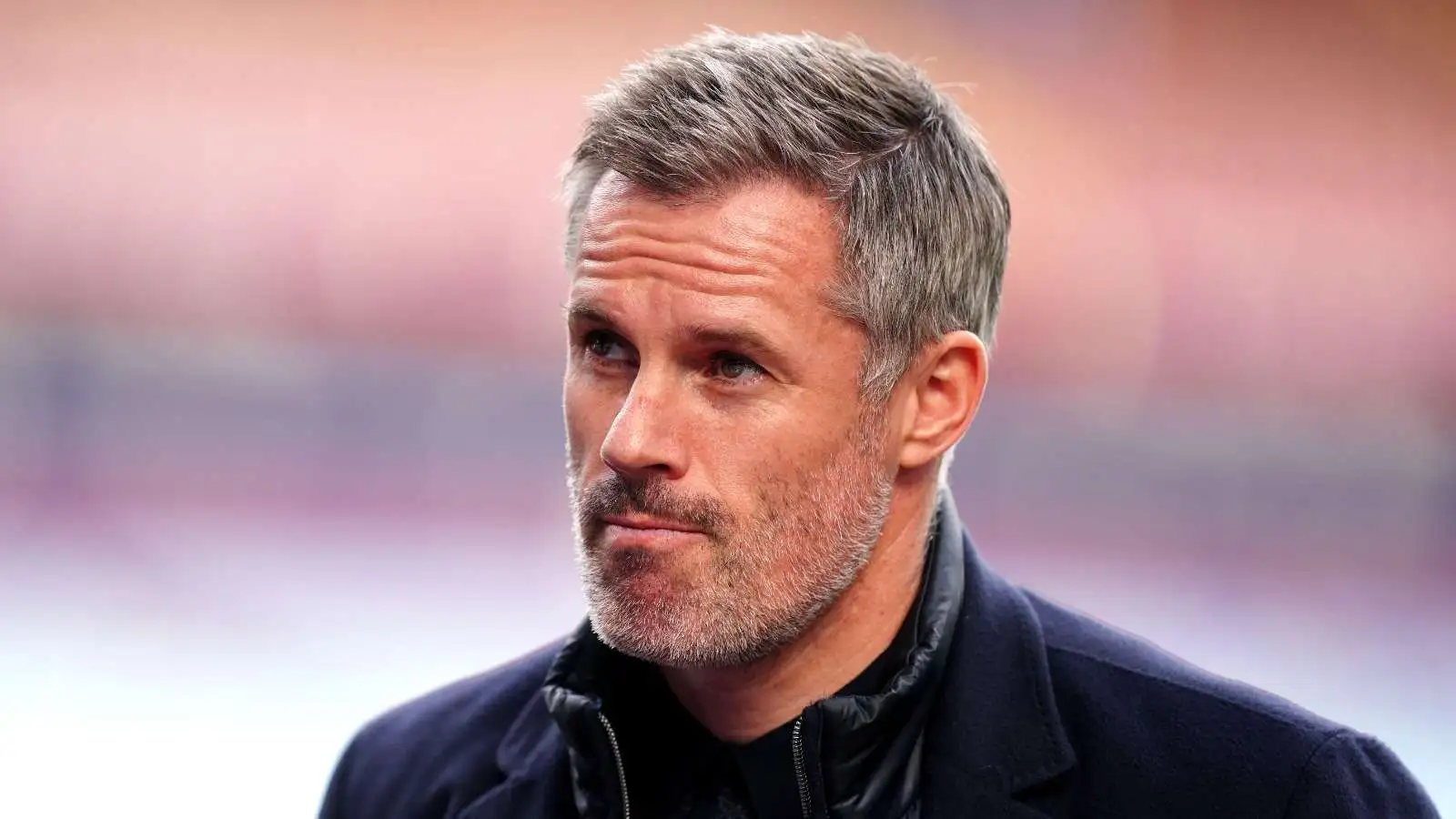 Jamie Carragher is confused by level of criticism aimed at Antony compared to Manchester United teammate Jadon Sancho.
Antony, who joined United from Ajax for around £82m in the summer, has come under heavy scrutiny for his performances for the Red Devils, while Sancho has had a relatively easy ride.
That's despite Sancho managing just ten goals in 69 appearances since he joined in 2021, just two more than Antony despite playing roughly twice as many games for the club.
Both players started Thursday night's disappointing defeat to Sevilla, as United lost 3-0 on the night to exit 5-2 on aggregate.
Antony was one of the better players for Erik ten Hag's side, while Sancho was one of the worst and was replaced by Marcus Rashford at half-time.
And during the game, Carragher took to Twitter to question why Antony gets more stick from pundits and fans than Sancho.
He tweeted: 'Antony has done more in six months than Sancho has in two years. Yet Antony gets plenty of criticism & Sancho gets very little', followed by a shrugging emoji.
Asked last month if he feels Sancho had contributed enough to United's efforts this season, Paul Scholes blamed the England international's poor form on two of his teammates.
Scholes told BT Sport: "Not yet I don't think, I still think there's a lot more to come from him, he obviously had his issues and problems that the manager dealt with, he came back and scored a couple of goals.
"I still think there's a player in there, he just needs the right players around him.
"Remember at Dortmund before, he had a flying right-back going on all the time, which really helped him because he's not a quick player, he's more of a skilful player who wants to play football, he wants to play with his centre-forward and right-back.
"If United can possibly find a better right-back it might make him a different proposition."
But the United legend was far from impressed with Sancho's display on Thursday, claiming the hostile atmosphere got the better of him.
Scholes said: "You see Jadon Sancho in the first five minutes tonight, the ball bounced off him three times, terrible weight of pass too. I'm a big fan of the lad but you've got to liven up and be ready."
Recent reports have suggested Sancho may be among the players set to leave the club in a ruthless clearout, as Ten Hag grows impatient with the winger.
READ MORE: De Gea and Maguire top the bill in an astonishing Man Utd disasterclass in Sevilla