Sean Dyche hails 'mature' Everton standout as he tells his under-fire squad to 'play with a smile'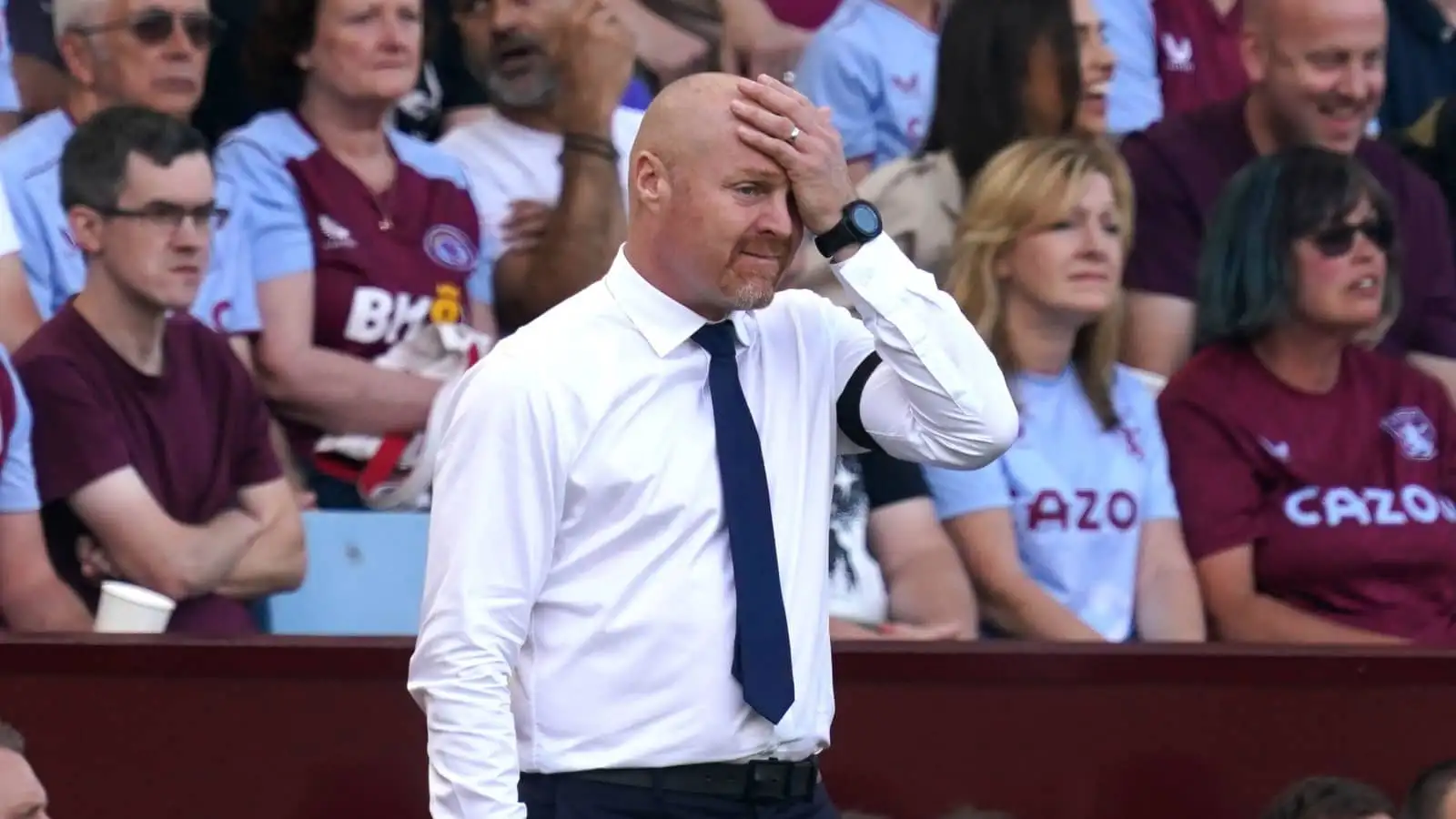 Head coach Sean Dyche has encouraged Everton to "play with a smile" despite their miserable start to the new Premier League campaign.
The Toffees have failed to win any of their opening five league games and travel to face London outfit Brentford (winless in their last three) on Saturday.
Dyche is keen for his team to enjoy their football again despite the recent negative press surrounding the club on and off the field.
The boss said at a press conference: "The noise out there has not been positive around Everton for a long time now so a lot of these players are kind of used to it in a bad way.
"You don't want to be used to bad news but eventually you get used to that kind of noise. But as I say, we've got to change that side of it. In camp, we can change that on a daily basis, we want the feelgood factor.
"You've got to be dedicated, you've got to look after yourself away from the club and then when you come in, you've got to work hard. But that's part of the enjoyment of being a true professional.
"So I think you've still got to play with a smile, you've got to find that kind of feeling that it is to perform and I think we've shown that this season.
"That enjoyment can come from when you're really playing well and, with the teams playing well, there's that cohesion and feelgood factor but you have to earn it and work for it and we spoke to the players about that."
READ MORE: Free agents… The 20 best out-of-contract players as clubs get desperate
Everton have had lots of injury concerns during the early parts of the campaign, with the likes of Seamus Coleman, Dele Alli, Jack Harrison, Dominic Calvert-Lewin and Dwight McNeil missing game time.
One man who was ever-present throughout the whole of last term and has been this season is defender James Tarkowski, and Dyche hailed the professionalism of his centre-back.
He continued: "The biggest thing is he's played every second of every Premier League game, which stands for itself for his own professional wellbeing.
"He's matured as a centre-half since when I signed him all those years ago. Not just on the pitch but off the pitch as well.
"He's a very good player and we know that, he's a big fellow literally and physically and has the bravery to block shots, something I worked endlessly with the group at Burnley and now with this group, different characters of course, but that same idea of making blocks and stopping crosses."
READ MORE: Man United next? Ten Premier League teams who dropped 10 places in a single season