Eleven failed Premier League mid-season managers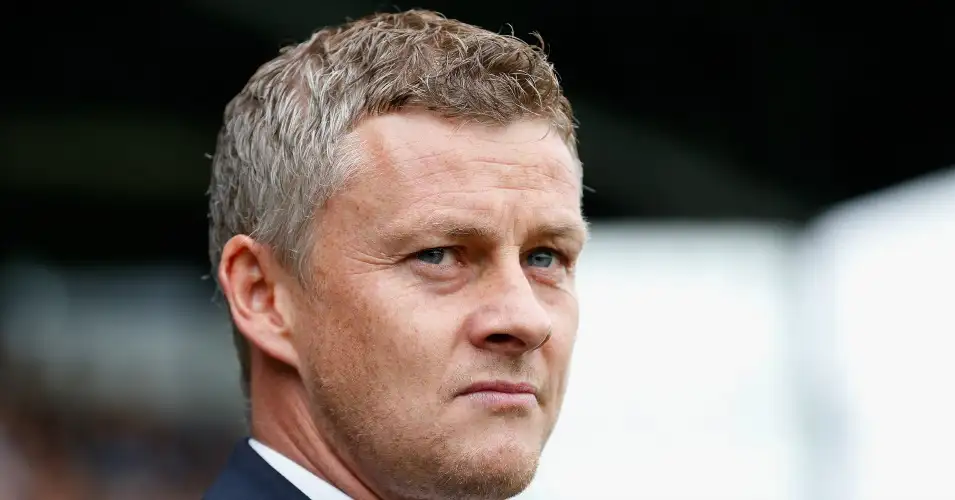 We gave you 12 managers who were successful are being appointed by Premier League sides in mid-season. But it doesn't always go so well…
Remi Garde for Tim Sherwood (Aston Villa, 2015/16)
The inspiration behind this list, but is it not slightly unfair to brand Garde a failure?
No. The Frenchman was undoubtedly tasked with a near-impossible job in halting the club's slump, and there are numerous other individuals far more culpable who deserve far larger portions of the blame. But Garde cannot be completely absolved with regards to Villa's imminent relegation. The club were bottom of the Premier League upon the Frenchman's arrival in November, having accrued four points from 11 games. They were four points from safety. Under Garde, Villa have earned just two more victories than under previous incumbent Tim Sherwood, achieving that feat in 20 games more. The club have won just 12 further points since the former Lyon manager was appointed, and the club are doomed to relegation, sitting 12 points behind 17th-placed Norwich. Will the 49-year-old see out the remainder of his three-year contract? Erm…
Tim Sherwood for Paul Lambert (Aston Villa, 2014/15)
'But Tim Sherwood saved Aston Villa from Premier League relegation!' screams a lonely voice in the back. 'And he took them to the FA Cup final!' it adds. Is that you Tim?
Did he? And was it worth one of the most comprehensive FA Cup final defeats in recent memory? Considering the subsequent failure of the following season at Aston Villa, it seems misguided not to brand Sherwood's time at Villa Park a failure. Everyone's favourite slaaaag was appointed manager at the club in February 2015, with Paul Lambert having guided Villa to 18th, following just five wins and 22 points in 25 matches. A massive 16 points in 13 games followed under Sherwood – hardly miraculous escape material. But his task was aided by the ineptitude of both Hull and QPR, who proceeded to win a cumulative eight games in 38 after the turn of the year. Villa survived, but by virtue of not being managed by Chris Ramsey (a huge mid-season failure) or Steve Bruce.
As for the FA Cup run, fans will doubtless fondly remember the quarter-final and semi-final victories over West Brom and Liverpool. But the 4-0 thrashing at the hands of Arsenal might sour such memories. As will the run of one win and four points in the opening ten games of this season, which has helped nearly condemn Villa to relegation. Plus, he signed Jordan Veretout.
Rene Meulensteen for Martin Jol, Felix Magath for Rene Meulensteen (Fulham, 2013/14)
Being a first-team coach is one thing. Being a football manager is another. Some make a successful transition. Some do not. Some are Mike Phelan and are happy not to try.
Rene Meulensteen falls into the second category. After impressing behind the scenes at Manchester United under Sir Alex Ferguson, the Dutchman looked to branch out after being removed by David Moyes. He moved to Russia to manage Anzhi Makachkala. He lasted 16 days, overseeing just two games. Not to be deterred, Meulensteen returned to England in November 2013, becoming understudy to Martin Jol. Poor form precipitated the sacking of the manager. This was Meulensteen's big chance. He ascended to the Fulham throne, with the club languishing in the relegation zone. Four victories in 17 games followed, and Meulensteen was removed. Fulham were bottom.
His replacement did not fare much better. Felix Magath was appointed in February 2014. A multi-time Bundesliga-winning boss. A former Bayern Munich manager. A man with a reputation as an authoritarian, called upon to rescue the Cottagers from their slump. Fulham won three of their final 12 games under Magath, whose legacy at Craven Cottage was to recommend treating an injury by rubbing cheese on it.
Ole Gunnar Solskjaer for Malky Mackay (Cardiff, 2013/14)
Laurent Blanc or Gary Neville? Mark Hughes or Teddy Sheringham? The Ryan Giggs who lost to a Gus Poyet-managed Sunderland once, or the Ryan Giggs who stands up loads? Some who played under Sir Alex Ferguson at Manchester United can flourish when embarking on their managerial career, while some struggle. Ole Gunnar Solksjaer has done both.
The assassiny babyface had already enjoyed a successful spell in his native Norway in his first job as boss at Molde after retiring from playing. Solskjaer won the Premier League twice, and thoughts soon turned to when he would try his hand in England. It happened to be Wales where the 43-year-old would be handed his first opportunity on these shores. Cardiff were 17th in the Premier League when they parted company with respectable bloke Malky Mackay, with Solksjaer drafted in to replace him. Cardiff picked up just three further wins in 18 games under the Norwegian, and he subsequently left after a difficult start to life back in the Championship.
Terry Connor for Mick McCarthy (Wolves, 2011/12)
Terry Connor tried. By God, he tried. But Terry Connor was thrown to the Wolves when he was appointed the club's manager in February 2012. Mick McCarthy's trusted right-hand man was elevated to the top job at Molineux after the Irishman's sacking, with Wolves 18th and already struggling. Connor's appointment did not quite have the desired effect; Wolves did not win any of their final 13 games, and finished bottom of the Premier League. They won four points from a possible 39 under Connor. But my goodness, he did try.
Steve Kean for Sam Allardyce (Blackburn, 2010/11)
"He's a f***ing crook."

Four simple words, delivered by Steve Kean to describe Sam Allardyce. Now carving out a successful career as boss of Brunei DPMM, Kean's first spell in management was not exactly a success. The Scot replaced Allardyce after Big Sam's sacking at Blackburn in December 2010, with owners Venky's trusting the assistant manager to guide the club to a comfortable league position. Rovers were already 13th at the time. Kean had few problems avoiding relegation in his first season, earning the full-time post at Ewood Park. Then it all went wrong. Blackburn suffered relegation in Kean's first full season, fans protested against both the manager and the owners, and Kean's reign of terror ended with a win percentage worse than only Paul Ince of any Rovers manager since 1992.
Alan Pardew for Chris Hughton (Newcastle, 2010/11)
Newcastle were 12th when Alan Pardew was appointed manager in December 2010, replacing the popular Chris Hughton. When he left St James' Park in January 2015, the Magpies were 10th in the Premier League table. Pardew lost more games than he won at Newcastle. He presided over a fifth-place finish in his first full season, but led the club into two relegation battles during his tenure. Only Ruud Gullit, Sam Allardyce, Kevin Keegan, Joe Kinnear, Alan Shearer, John Carver and Steve McClaren have a worse win percentage as Newcastle boss since 1992; just look at that list. The club progressed past the fourth round in either the FA Cup or Capital One Cup just once in five years. They lost to Stevenage. Pardew was no success at St James'.
Joe Kinnear for Kevin Keegan, Alan Shearer for Joe Kinnear (Newcastle, 2008/09)
And nor were the aforementioned Kinnear or Shearer, both of whom acted as mid-season managers in the doomed season of 2008/09. Newcastle started that season under Keggy Keegle, but the former England manager lasted just four games before leaving. Simon Bird's best mate Joe 'F***ing' Kinnear was appointed, but health – and temper – problems saw him leave in April, with Newcastle 18th at the time. Enter a hero. Enter a club legend. Enter a Geordie boy. Enter Alan Shearer, proof that not all heroes are successful as managers (we're looking at you, Ryan Giggs). Newcastle won in eight games once under Shearer, and suffered their first relegation since 1989 as a result.
Les Reed for Iain Dowie (Charlton, 2006/07)
A lot can happen in 41 days. You can move house, change jobs, travel the world. Or, if you're Les Reed, you could have the only managerial spell of your career. Now Head of Football Development at Southampton, Reed was thrust into the limelight at Charlton in November 2006. The club had struggled to deal with the departure of perennial bookmakers' favourite Alan Curbishley after 15 years. Iain Dowie was appointed in his stead, but could not steady a sinking ship. With Charlton bottom of the Premier League after 12 games, Dowie was sacked, and Reed was promoted from his role as assistant to become manager. Where Dowie lasted six months in the post, Reed did not even last six weeks. Charlton won one league game in seven under Reed, and suffered an FA Cup exit inflicted by League Two side Wycombe. Reed was sacked in December, and replaced with young, up-and-coming British boss Alan Scott Pardew. Even he could not save them from relegation.
Howard Wilkinson for Peter Reid (Sunderland, 2002/03)
The last English manager to win the title, Howard Wilkinson was called in to rescue Sunderland in October 2002. Peter Reid had led the Black Cats to just eight points and two wins in their opening nine games. But the club were 17th, safe from relegation thanks to the struggles of Bolton, Charlton and West Ham. Then FA Technical Director Wilkinson took his first job in management since his successful spell at Leeds ended in 1996, and he was tasked with guiding the club to safety. With Steve Cotterill as his assistant, the 72-year-old helped add just 11 further points to the club's tally in 29 games, winning only two in that time. His defeats included a 3-1 loss to Charlton in February 2003, with all three of the Addicks' strikes coming from Sunderland own goals. He remains statistically the worst manager in the club's 137-year history.
Ron Atkinson for Dave Bassett (Nottingham Forest, 1998/99)
Entering the wrong dug-out in his first match. Describing an 8-1 defeat to Manchester United as a "nine-goal thriller". Being likened to Rowan Atkinson by Pierre van Hooijdonk. Revealing himself as a bit racist. The fourth in that list may have come years later, but Ron Atkinson's time as Nottingham Forest was undoubtedly and inarguably a failure by any measure. The former Manchester United manager replaced Dave Bassett at the City Ground in January 1999, at which point Forest were bottom of the Premier League, but just seven points from safety. Atkinson oversaw a run of form of 17 points in 17 games, slightly distorted by a three-game winning run to end the season, by which point the club's fate had already been sealed. The 77-year-old resigned at the end of that campaign, and has not held a job in management since. Lazy white man.
Matt Stead