Five reasons for Tottenham fans to be cheerful includes Bentancur and an end to 'Conte-lite'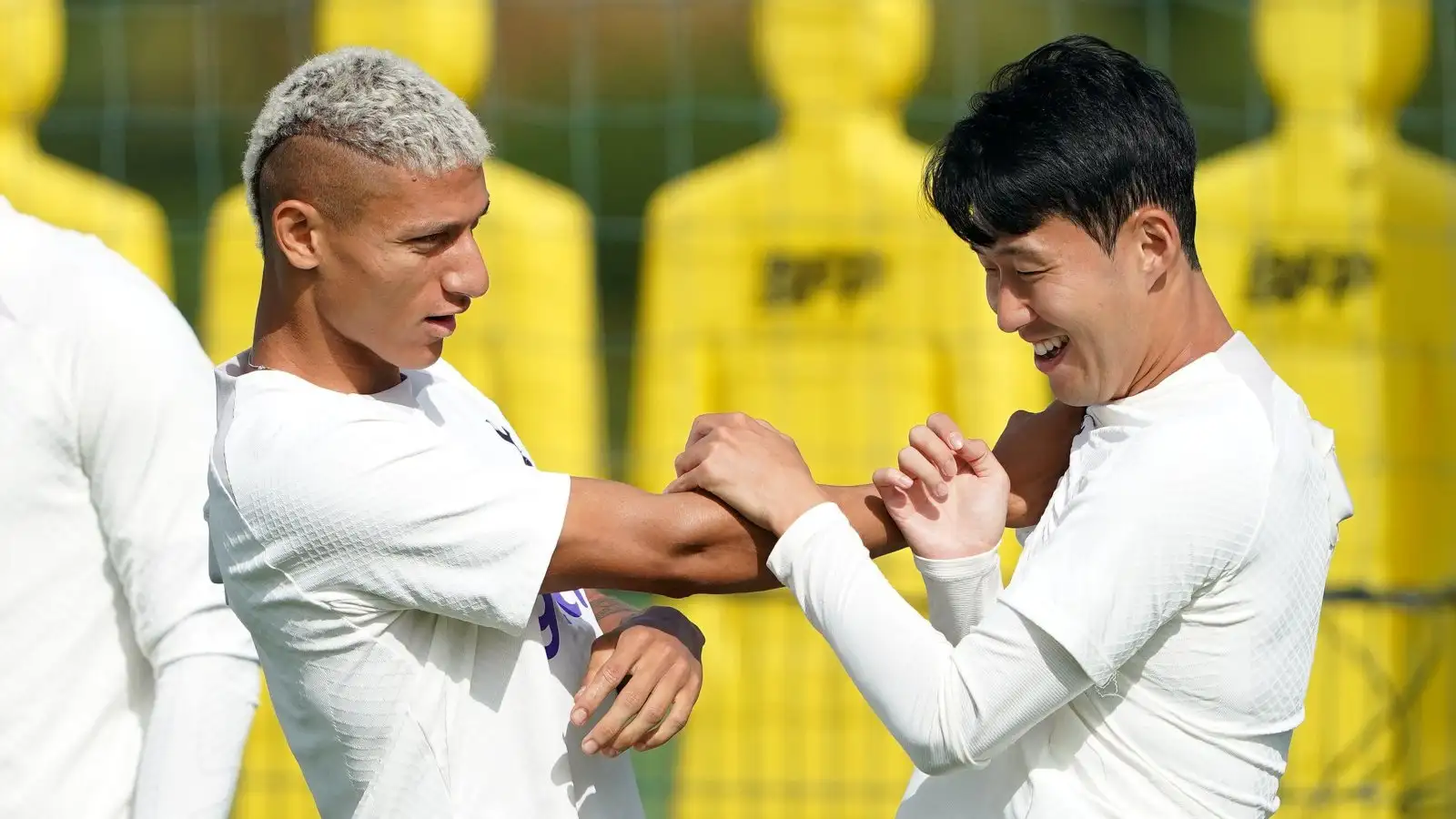 The vestiges of Antonio Conte won't be around forever. That's one of five reasons to be cheerful for some pretty miserable Spurs fans.
Harry Kane hasn't gone yet
Erik ten Hag is 'sold on Kane as his first choice for a new centre-forward' at Manchester United, but Daniel Levy insists "he can absolutely win a trophy at Spurs". Cue scoffs at the back. And middle. And front.
But the Tottenham chairman's point that "being a legend is also important" will surely be playing on Kane's mind as he mulls over a departure. A statue would be lovely. And imagine the feeling if he did win a trophy for Spurs. Hard-earned successes always taste far sweeter.
The fear over what they would do without him must be very real, but given reports Levy has 'no intention of ever selling to the two Manchester clubs again with the Tottenham chairman still regretting allowing Kyle Walker to join City back in 2017′, Kane doesn't appear to have all that many options, particularly given his presumed desire to break the Premier League goals record.
Rodrigo Bentancur will be back
When Bentancur isn't playing it often looks like Tottenham are without a midfield. Pierre-Emile Hojbjerg plays with another faceless body, but they do very little to effect the game, positively or negatively. They just exist.
Bentancur is different. He can't help but play football, knitting the defence and attack together, not just winning the ball back but then immediately thinking how he can hurt the opposition having won it. He's top hat and monocle in an otherwise classless Spurs midfield.
Son Heung-min and Richarlison
The Golden Boot winner of last season has scored eight Premier League goals and the Brazil No.9, who scored three goals in four games in Qatar, including two stunners, hasn't got a sausage. In all competitions they've got a goal contribution every 200 minutes between them.
It's not a problem with them – although we can be more sure of that with Son than Richarlison – it's a problem with the system, which is in no way getting the best out of either of them. That may well continue to be a problem for Richarlison if Kane stays, as the Brazilian's best role is quite clearly through the middle, but then again Kane leaving may be a problem for Son, whose partnership with the England captain has, this season aside, been unstoppable.
But either way, the new manager will have forwards capable of scoring plenty of goals which, as their rivals in west London are well aware, is pretty bloody important.
Antonio Conte vestiges won't last
We probably should have guessed when Cristian Stellini said "we have to continue the job" that not a great deal would change after Antonio Conte left the club. Jamie Carragher recently described Tottenham as a "Conte-lite mess", referring to the "same principles" on show after Spurs replaced manager with assistant who, by his own admission, has learnt pretty much everything he knows about coaching from Conte.
It was a very strange time for Spurs to have essentially thrown the towel in, seeing as they occupied fourth spot when Conte left, but it does feel like that's exactly what they've done. There was no hope of a new manager bounce with no new manager, and the players are clearly sick to death of the same old tactics. But Stellini will be off at the end of the season, at which point they can be scrubbed entirely clean of Conte.
Change of manager tack
They've tried 'winners' in Jose Mourinho and Antonio Conte; it's time to go back to the losers – it's far more enjoyable for everyone.
Apparently that 'winner' tag is reserved for managers who have won the Premier League. Luis Enrique, who won the treble with Barcelona, wouldn't have that moniker. Nor would Mauricio Pochettino, because despite winning Ligue 1 with PSG the Argentinian would more likely be placed in the 'bottler' camp having made the mistake of coming close to winning the league and Champions League with Spurs, without actually managing it.
Vincent Kompany is currently the favourite for the role and may be handed the 'winner' title, not for winning the Championship as a manager, but because he won the ultimate gong multiple times with Manchester City as a player.
But what these managers have in common, more crucially than not having won the Premier League, is that they don't have a history of alienating players and leaving their clubs with a blazing fire in their wake.