Frozen out: Ranking all 20 Premier League clubs by the size of their unwanted Bomb Squad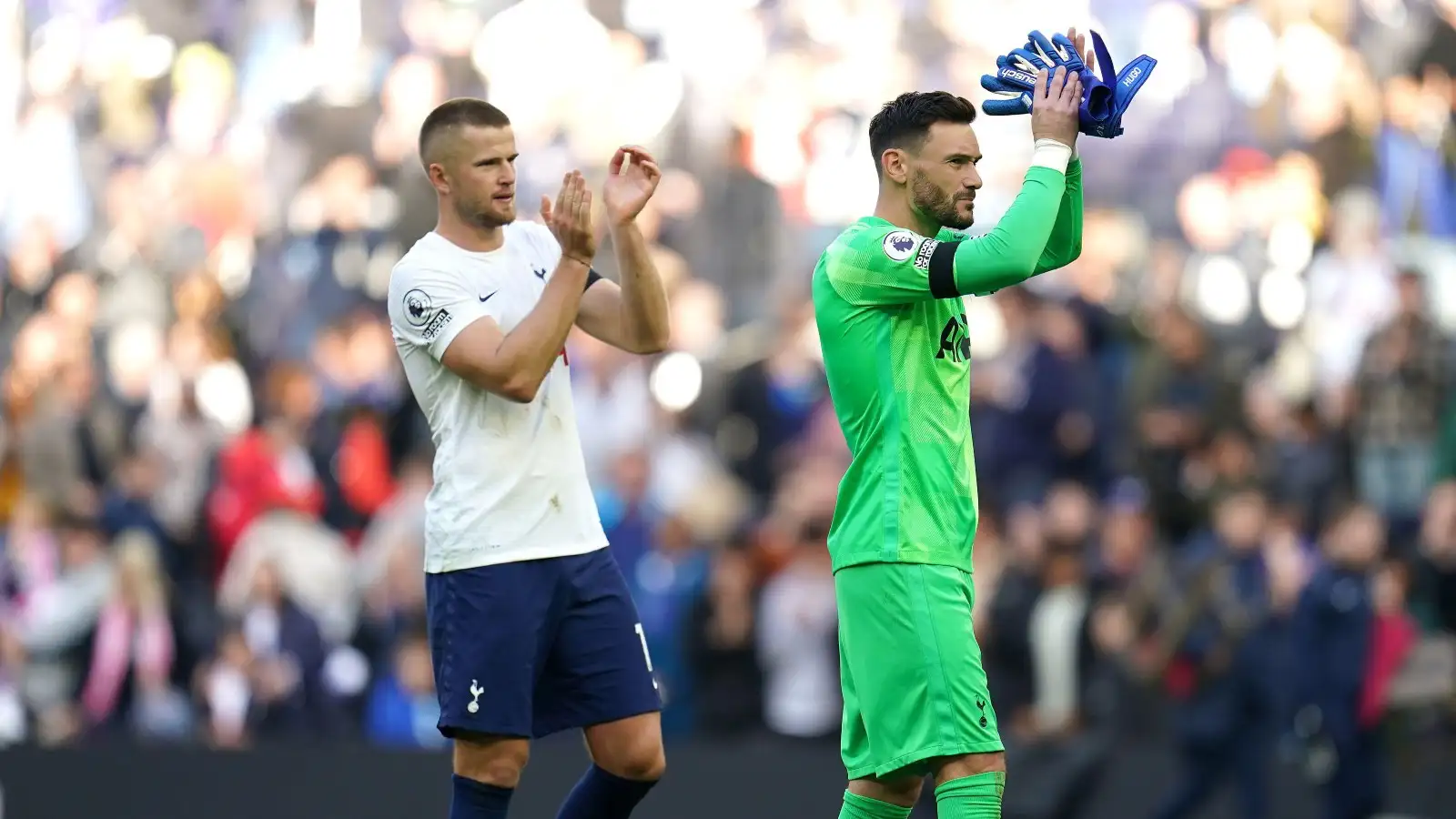 There were 44 names on this list of Premier League bomb squads when we first put it together just before the transfer deadline. That number has now significantly reduced to 17, and there's still time yet for your Saudi Arabias and Turkeys to snaffle a few more.
We've tried to be fair with defining the players who make up the unwanted bomb squads. These are specifically the players who have yet to make even a Premier League bench this season, but we're not counting third or fourth-choice keepers, because they are by definition still doing precisely their intended job even if not making a Premier League bench.
Injured players don't count either, obviously, and nor do new signings who may be being slowly integrated into a squad but can in no sense really be said to be 'frozen out' when they've literally just turned up. Unless something's gone wildly awry. Younglings are also excluded unless they've played an eye-catching amount of football and are now being shunned.
Crystal Palace – 0
Injuries are keeping your Michael Olises, your Nathan Fergusons and the Will Hugheses of this world out of Palace contention. Only youngsters and keepers haven't even made the bench this season.
Sheffield United – 0
It's not a big squad.
West Ham – 0
Ins rather than outs were the late-window order of the day at West Ham.
Bournemouth – 0
Bournemouth have a whole gang of players who haven't been involved this season but all of those are due at least in part to injury problems with Ryan Fredericks, Adam Smith, Marcus Tavernier, Emiliano Marcondes and Dango Ouattara all awaiting their chance to impress the new manager. The one name on the bomb squad list last week was Jamal Lowe, but he's toddled off to Swansea now.
Brighton – 0
Belgium are one of those canny second-tier (or 'ramshackle' if you prefer) European leagues that have put their deadline after the big boys to give them the chance to hoover up any unwanted bodies from the top leagues. Andi Zeqiri is one such, and Genk snapped him up on Tuesday, four days after England's transfer window shut.

Fulham – 0
Fulham had three players on their list and got rid of two while popping the other on the bench for a thumping at Man City to get him off our hook. Anthony Knockaert was a Fulham player in name only long before his contract was mutualed this week, having last played for the club when making an appearance off the bench in a 4-1 FA Cup defeat to Manchester City in February 2022. He's now at Valenciennes in Ligue 2. Terence Kongolo, meanwhile, is now on loan at Rapid Vienna.
Liverpool – 0
Liverpool had just the one man they actively needed rid of while spending most of their time trying to studiously ignore silly numbers from Saudi Arabia about Mo Salah. Nat Phillips was the one who needed to go, and Celtic for a season-long loan is the next chapter in that story. And what a story it is, by the way.
Luton – 0
Four bomb squadders on August 31 became zero by September 2. Admiral Muskwe barely figured in the Championship and wasn't about to do so in the Premier League and has gone back down to League One for a loan with Exeter City. Glen Rea had his contract mutualed on deadline day and remains without a club for now, Dion Pereira is in League Two with Sutton for the season and Louie Watson is at Charlton.
Manchester City – 0

Barcelona finally managed to get their FFP sums to add up sufficiently for Joao Cancelo's long-awaited loan move to be ratified, and he made his debut two days later.
Aston Villa – 1
Kortney Hause
Kortney Hause couldn't get in Watford's squad last season – playing just three games in the Championship during his loan spell – and his is now very much a career at a crossroads. None of the paths appears to be marked 'playing for Aston Villa' despite the injury problems they have at the back. Villa have been willing to listen to offers for Leander Dendoncker all summer. We must assume, then, that no such offers have been forthcoming, but he's off the list having got himself a place on the bench for the 3-0 defeat at Liverpool. Keinan Davis appeared to have a choice between Hull and Swansea but ended up making a deadline day move to Udinese. Excellent choice.
Chelsea – 1
Malang Sarr
Chelsea did manage to get rid of Callum Hudson-Odoi at least, selling him to Nottingham Forest for three million quid a few short years after turning down a loan offer from Bayern that included a £70m option to buy. Lovely stuff. Malang Sarr is still at Chelsea, but at least the Romelu Lukaku saga is over for another year as he reunites with Jose Mourinho for a third time at Roma. A glutton for punishment.
Everton – 1
Demarai Gray
Everton have paid a 'high seven-figure' sum to terminate Jean-Philippe Gbamin's contract, and even in the hilarious world of Everton transfer activity his £25m signing in return for eight appearances and a bumper pay-off might just go down as their worst business ever.
Meanwhile, Demarai Gray has pissed Sean Dyche right off. "Demarai made it clear that he felt he was getting a move, and he told us a move was done, which was interesting to hear from a player. We reminded him of the truth of the fact that no moves are done without this club's say so. That's the truth of it.
"We look after these players; we look at all the different ways of looking after them. Mental and wellbeing is big, the tactics and technical, the physical. We look at all of that for all these players, and we look after them.
"When it comes to a time like that, then you go, 'Well, hang on a minute. You made it clear you didn't want to train, you didn't want to be here, and you also said there was a move that was a done deal'.
"We said it's not a done deal because this club is the most important. This club will make decisions on the future of you as players and not the other way around. I think it's right to let our fans know that's the truth."
What a club, honestly. Anyway, that leaves only one possible outcome really. It's Saudi time for Demarai.
Manchester United – 1
Donny van de Beek
Eric Bailly was so forgotten that he wasn't even mentioned in Harry Maguire dispatches before completing an on-brand permanent move to Besiktas. His last competitive appearance for United was a 3-1 win over Burnley in December 2021. No chance of anyone forgetting about Mason Greenwood, who has now popped up at Getafe, who are making a nauseating amount of noise telling everyone how thoroughly pleased they are about it all. Donny van de Beek has lots of loan options but doesn't seem particularly sold on any of them and it's looking like Turkey or nowt for a midfielder whose career has gone depressingly awry.
Newcastle – 1
Paul Dummett
Three down to one for Newcastle. And Paul Dummett is a curious case anyway, not so much frozen out as willingly adopting a sort of mascot role having signed a new contract despite not playing a minute of Premier League football last season. It's nice, really. Isaac Hayden is another one to pop up in Belgium – at Standard Liege – after a proposed loan move to Luton went belly up. Jeff Hendrick, meanwhile, took an escape pod to Sheffield Wednesday.
Wolves – 1
Bruno Jordao
Wolves and Daniel Podence remain on "a different page" according to manager Gary O'Neil. "At the moment the squad's ambition and where we're trying to get to and Daniel's aren't aligned. So at this moment it's best we focus on our own goals," said O'Neil with some slightly unfortunate phrasing around the words 'own goals' there. Anyway, he got packed off to Olympiacos on loan. Bruno Jordao, meanwhile, intends to fight for his place at Wolves but appears to be losing that fight on early-season evidence.
Arsenal – 2
Cedric Soares, Nicolas Pepe

Five was far too many, but it's down to two now and could be zero before the week is out. Mikel Arteta 'lost faith' in Nuno Tavares, who is now at Forest, while Crystal Palace completed a £4m permanent move for Rob Holding and his hair hat, and Albert Sambi Lokonga has made a temporary switch to Luton. Meanwhile, Cedric Soares has been 'attracting interest from' and 'on the radar of' all manner of teams for months but is inexplicably still an Arsenal player long, long after everyone agreed this was a terrible idea. Nicolas Pepe? Still? Bloody hell. He's turning down moves and running down his massive contract like a boss and is heading inexorably for payoff central.
Brentford – 2
Mads Bech Sorensen, Charlie Goode
Mads Bech Sorensen went to Nice on loan last season, but that deal was cut short in January by the French club who sent the Dane back without having used him for a single minute in Ligue 1. His reward for this was an extended Brentford contract and a new loan at Groningen. He did at least play some games in the Eredivisie, but hasn't had a look-in on his return to Brentford. Charlie Goode spent the second half of last season on loan at Blackpool, where injuries rather scuppered things for him.
Burnley – 2
Charlie Taylor, Samuel Bastien
Leeds have been keen on bringing Charlie Taylor back to Elland Road on loan this summer, but Burnley would only let him go if they got a replacement. Caveat for Burnley players here, of course, is that they've had only three league games rather than four so far and Taylor did play a full 90 minutes of Carabao against Forest last week. Samuel Bastien did not make the match-day squad even in the Carabao, but a touted return to Belgium hasn't (yet) materialised.
Tottenham – 2
Hugo Lloris, Eric Dier
Like north London neighbours Arsenal it's five down to two for Spurs, but they get bonus points for their two being among their six leading appearance-makers in Premier League history. Did manage to offload Tanguy Ndombele on loan to Galatasaray as a little bonus gift to the Turkish side for taking Davinson Sanchez off their hands, Sergio Reguilon is at Manchester United now because football is irredeemably daft, while Japhet Tanganga is on a loan with obligation at Augsburg.
For Hugo Lloris it looks like contract termination or Saudi Arabia, while Eric Dier plans to sit out the final year of his deal and sign a pre-contract for someone in January.
Nottingham Forest – 3
Harry Arter, Jonjo Shelvey, Emmanuel Dennis
Not impressive bomb-squad shifting from Forest, it must be said. That contract clause handing Harry Arter an extension after Forest's promotion has to go down as one of the worst ever bits of contract framing. He's still at the club for another 12 months, still earning £40k a week, still hasn't played a game for Forest since January 2021. Jonjo Shelvey has no squad number, which is rarely good news for a player's prospects while even the halfway sellable Emmanuel Dennis is still hanging around. Forest did at least manage to offload Jonathan Panzo to Cardiff.