Liverpool 'not for sale', Chinese takeover rumoured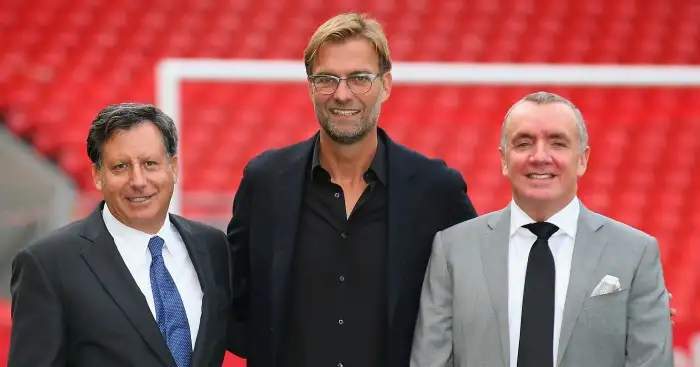 Fenway Sports Group are believed to have played down talk they are set to sell part of Liverpool to Chinese investors.
Sky News have reported that a state-backed Chinese group is plotting to buy a stake in the Anfield club valuing the Premier League outfit at more than £700million.
China Everbright, a financial services conglomerate, parts of which are listed on the Hong Kong and Shanghai stock exchanges, is working with PCP Capital Partners, an investment and advisory firm, on plans to acquire a substantial shareholding in the club alongside FSG.
The report acknowledges that Liverpool's owners have no intention of relinquishing control and that fact has been reinforced by the Liverpool Echo who suggest that FSG have "dismissed speculation that they are set to sell part of the club to China".
The Echo claim the prospective deal to be worth £800million, but say "senior FSG executives are adamant that they have received no bids and that there are no ongoing discussions about selling a stake in Liverpool".
Earlier this week chairman Tom Werner is understood to have told the paper that Liverpool was "not for sale" and FSG insist that remains the case, although there is no official statement to support that claim.
But Liverpool's chief executive Ian Ayre told the FT: "We have no comment. There is no bid and we have no ongoing investment discussion of any kind with anyone."
But the FT believes "the approach by the consortium is being taken seriously by Fenway Sports".
The consortium is structured as a partnership between Everbright, a Chinese state-owned financial conglomerate, and PCP Capital partners, who are being advised by Silk Road Finance.
FSG, who bought the club for £300million six years ago, have always been open to the idea of selling a minority stake in Liverpool if the right offer came along and that remains the case but they are not actively seek fresh investment.