Gabriel Jesus might be brilliant for Arsenal – but he's a £45m gamble for Mikel Arteta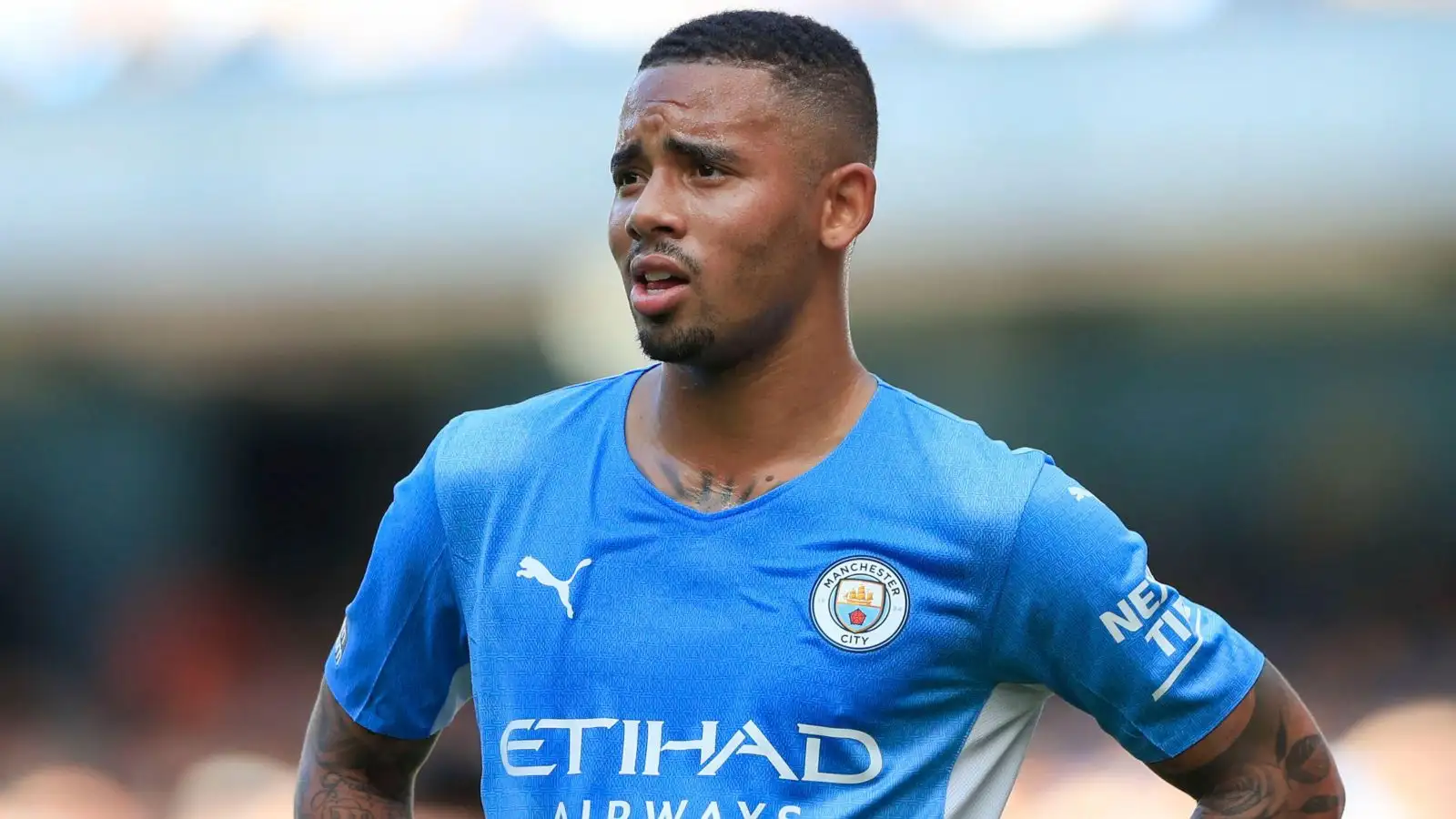 It would appear that Arsenal are closing in on the signing of Gabriel Jesus. And we haven't a bloody clue what to make of it all.
Is the Brazilian the man to lead Arsenal's line? Might he be the latest of a long line of bit-part attackers, including Thierry Henry, Mesut Ozil, Alexis Sanchez and Martin Odegaard, that the Gunners have rescued from better teams and given the stage to flourish? Or are Arsenal filling the biggest hole in their squad with a centre-forward who might not be a centre-forward at all?
Jesus could be a brilliant signing. Or he could be a terrible signing. No one can say with any degree of certainty that they know either way. And with £45million being spent on a player a year from free agency, it feels like we ought to have a better idea.
The appeal for Mikel Arteta is obvious; the Arsenal boss has seen him at close hand during almost three years working together at Manchester City when Arteta assisted Pep Guardiola and Jesus served as Sergio Aguero's stand-in.
---
Liverpool sneak into top ten net spenders in Europe since 2020 after Sadio Mane sale
---
At City, Arteta watched Jesus develop into a fine all-round forward, one just as capable of creating as scoring, as he demonstrated last season with eight assists and eight goals. Off the ball, Jesus grafts as hard as any attacker to win back the ball. He would not have lasted five-and-a-half years under Guardiola otherwise, and Arteta places similar emphasis on pressing from the front.
That total of eight goals is not an impressive haul for a centre-forward. Twenty-seven players scored more goals in the Premier League last season. But it would not be fair to compare Jesus's tally with other central strikers since the Brazilian spent more than half of his minutes on the right flank. As highly as Guardiola evidently rates Jesus and appreciates his qualities, the City boss opted to play without a centre-forward for most of the season. Jesus was a victim of that policy, though the purchase of Erling Haaland demonstrates that it is not a system Guardiola was completely wedded to.
But before we feel too sorry for Jesus, it bears repeating that he is happy on the flank. Perhaps he is happiest out there.
Tim Vickery, expert on South American football, recalled to Talksport a conversation he had 'not that long ago' with Brazil coach Tite.
"He said that after the World Cup in 2018 he called over Gabriel Jesus and asked him, 'Where do you want to play?' Gabriel Jesus said, 'I don't mind', but the coach said, 'Obviously you mind, you obviously have a preference, what is your preference?'
"Somewhat sheepishly Gabriel Jesus said he'd rather play out wide."
We have to assume that Jesus and Arteta have already had this conversation. His versatility is a huge draw for his suitors this summer, especially Tottenham, who are looking for a forward capable of standing in for Harry Kane while also operating from the flank. His readiness to play wherever he is required makes him a manager's dream. But little of that would convince anyone that Jesus is the cold-blooded, dead-eyed, goal-poaching predator that Arsenal need this summer. They have plenty of creative technicians; they desperately need a goalscorer.
Arsenal spent more than any other PL club last summer:

◉ Matt Turner
◉ Auston Trusty
◉ Marquinhos
◉ Fábio Vieira
◎ Raphinha
◎ Gabriel Jesus
◎ Youri Tielemans
◎ Lisandro Martínez
◎ Aaron Hickey

If everything goes to plan, they might go back-to-back. 🍿

(@sbk) pic.twitter.com/Q8WpDx3dZh

— Squawka (@Squawka) June 21, 2022
We have excused his goal tally – Jesus has hit double figures in only two of his five full seasons at City – on account of his versatility, but his other numbers suggest his finishing requires refinement. In four of his five full seasons at the Etihad, Jesus' goals have numbered less than his xG. Forwards can generally get away with some sloppiness at City because another chance is usually only ever just around the corner. Arsenal require a level of ruthlessness that some will need convincing Jesus possesses.
He could develop that. For as long as it feels like Jesus has been around in the Premier League, he's still only 25. He has a couple of seasons until he might reasonably be expected to peak, certainly long enough for Arteta to feel like he can mould Jesus into the centre-forward he needs. Perhaps by that juncture, £45million for a player with a year left on his current contract will prove to be a bargain.
Or it could yet to be a colossal waste of money. We still haven't a bloody clue.