Larsson describes 'scary' Man Utd dressing room in 2007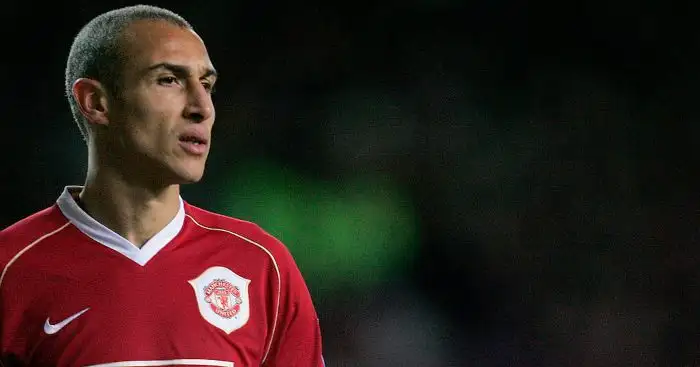 Henrik Larsson admits the Man Utd dressing room was a "scary" and "intimidating" place when he joined on loan in 2007.
The former Celtic and Barcelona striker joined Manchester United on loan from his hometown club Helsingborg as he provided Sir Alex Ferguson some extra firepower.
Larsson, who won the Champions League with Barcelona in 2006, scored three goals in 13 appearances in all competitions for Man Utd before he returned to Sweden.
---
GOSSIP: Man Utd to raise Sancho fee by selling five for £130m
---
When asked what it was like to go into that Man Utd dressing room with a number of big characters, Larsson told Sky Sports: "I was 35 at the time, I think. Coming into that dressing room was a little bit scary with all the players there, with all the trophies they'd won. It was a little bit intimidating.
"As soon as I was in the dressing room it was a nice bunch of lads, they welcome me. I really felt at home there, even though I was only there for 10 weeks I still think the way the club and the players took care of me while I was there was fantastic."
When asked by Jamie Redknapp if Gary Neville used to run the dressing room, Larsson added: "He was only moaning. I think that's his way of preparing himself for everything, making sure he is in his bubble when he needs to be. You were very good though, Gary, I can say that."
We could not keep away from the camera for long so we made a Football365 Isolation Show. Watch it, subscribe and share until we get back in the studio/pub and produce something a little slicker…