Hodgson 'fears' Zaha won't 'play again this season' but hopes he stays at Crystal Palace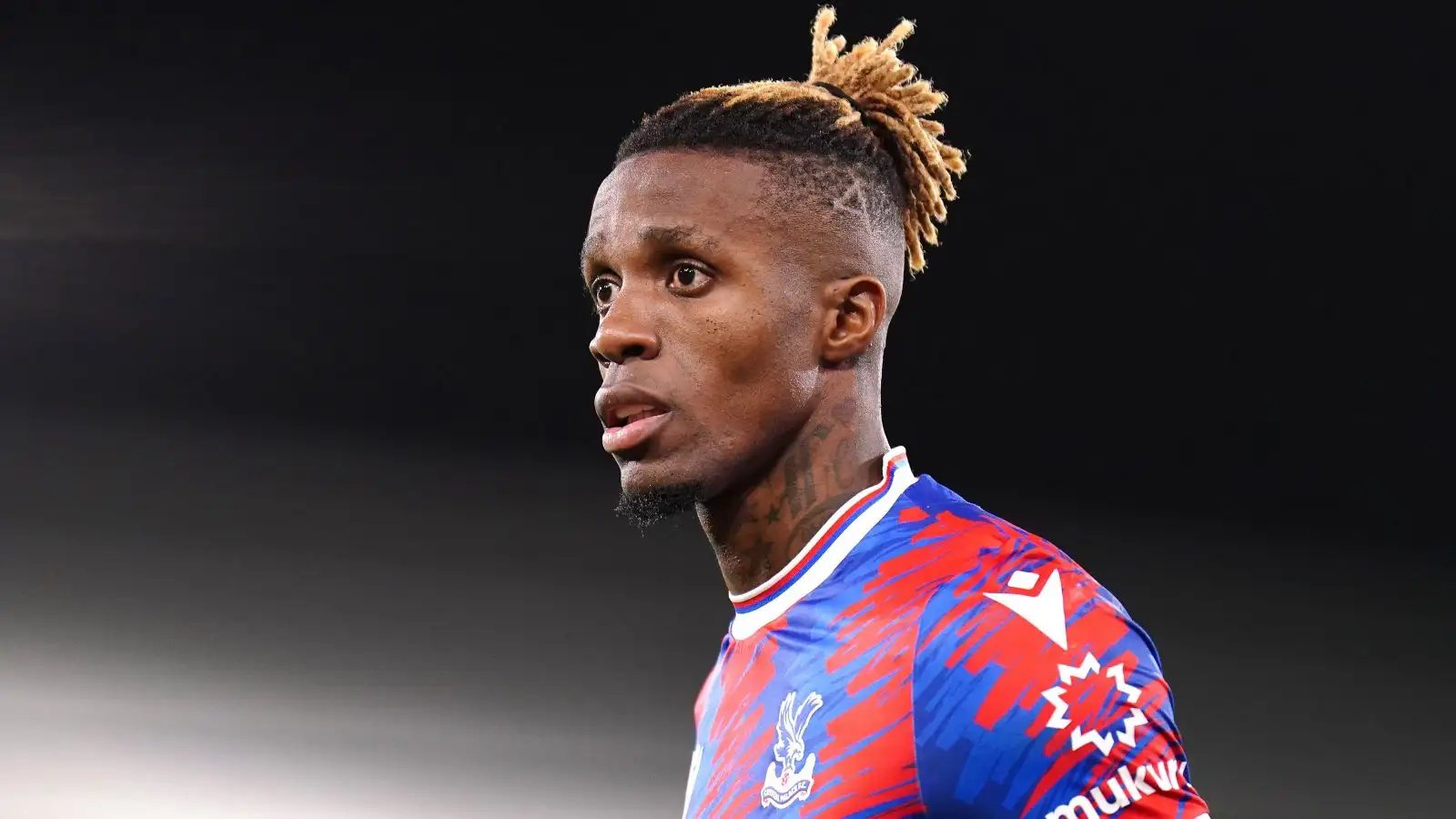 Roy Hodgson feels Wilfried Zaha is unlikely to play again for Crystal Palace this season because of injury, but hopes he will opt to stay on at the club.
The 30-year-old suffered a hamstring problem during last week's win over Bournemouth and is expected to miss both the trip to Fulham and the final match of the campaign against Nottingham Forest at Selhurst Park.
The Ivory Coast international is out of contract in the summer, but Palace are keen for their talisman forward to agree a new deal, reported to be worth around £200,000 a week.
"The injury seems to be more serious than we would like it to be, so I fear he is not likely to play again this season – but we can only hope," said Hodgson, whose own future at Selhurst Park remains uncertain past the end of his current interim spell.
"There are so many different grades (of injury), it is a proper strain and if it doesn't clear up within two weeks, will take longer than that, but it won't put his long-term future at risk at all."
Zaha came through the Palace youth ranks and is in his second spell at the club after returning from a move to Manchester United in 2014.
The likes of Arsenal and Marseille are said to be monitoring the situation, but Hodgson hopes Palace will be able to keep him in south London.
"The club has had conversations with him (over a new contract) and those conversations will continue," Hodgson said.
"I have no idea what the outcome will be, or how advanced they are in one direction or the other.
"All I can hope for as a Palace fan is you will be able to see him playing for Crystal Palace after this season, but I really couldn't give you an insight or update."
Hodgson told a press conference: "It is a good club, we have a good team which is getting stronger.
"The potential is big and they can hope next season to do better than we have been able to do this season, so all of those are very good reasons for wanting to stay.
"He has already left a big legacy, his performances over the years, coming through the ranks.
"It is more of a question of how he sees his future and where he like that future to be."
Hodgson returned for a second spell at Selhurst Park in March following the departure of Patrick Vieira and has overseen five wins to help secure their Premier League status again.
The 75-year-old former England boss remains open to the next chapter of his lengthy coaching career.
"The future will take care of itself and I am happy to let it do so," he said.
Midfielder Jeffrey Schlupp will not be involved at Fulham as he deals with a personal matter.
Hodgson is looking forward to returning to another of his former clubs, having helped take Fulham to the 2010 Europa League final before leaving to join Liverpool.
"I have been back (to Craven Cottage) a couple of times and have received some sort of warm welcome," he said.
"It has always been a pleasure to attend a game there and a lot of people that I have worked with are still there."
Hodgson added: "I have a lot of respect for (Fulham boss) Marco Silva and the way he has worked this year to produce such a good team.
"We will have to be at our best if we are going to achieve what we want with a result from the game."
READ MORE: Big Weekend: Forest v Arsenal, Man City, Patrick Bamford, Sean Dyche, play-offs