Ian Wright names the three Arsenal players who are the 'future' of the club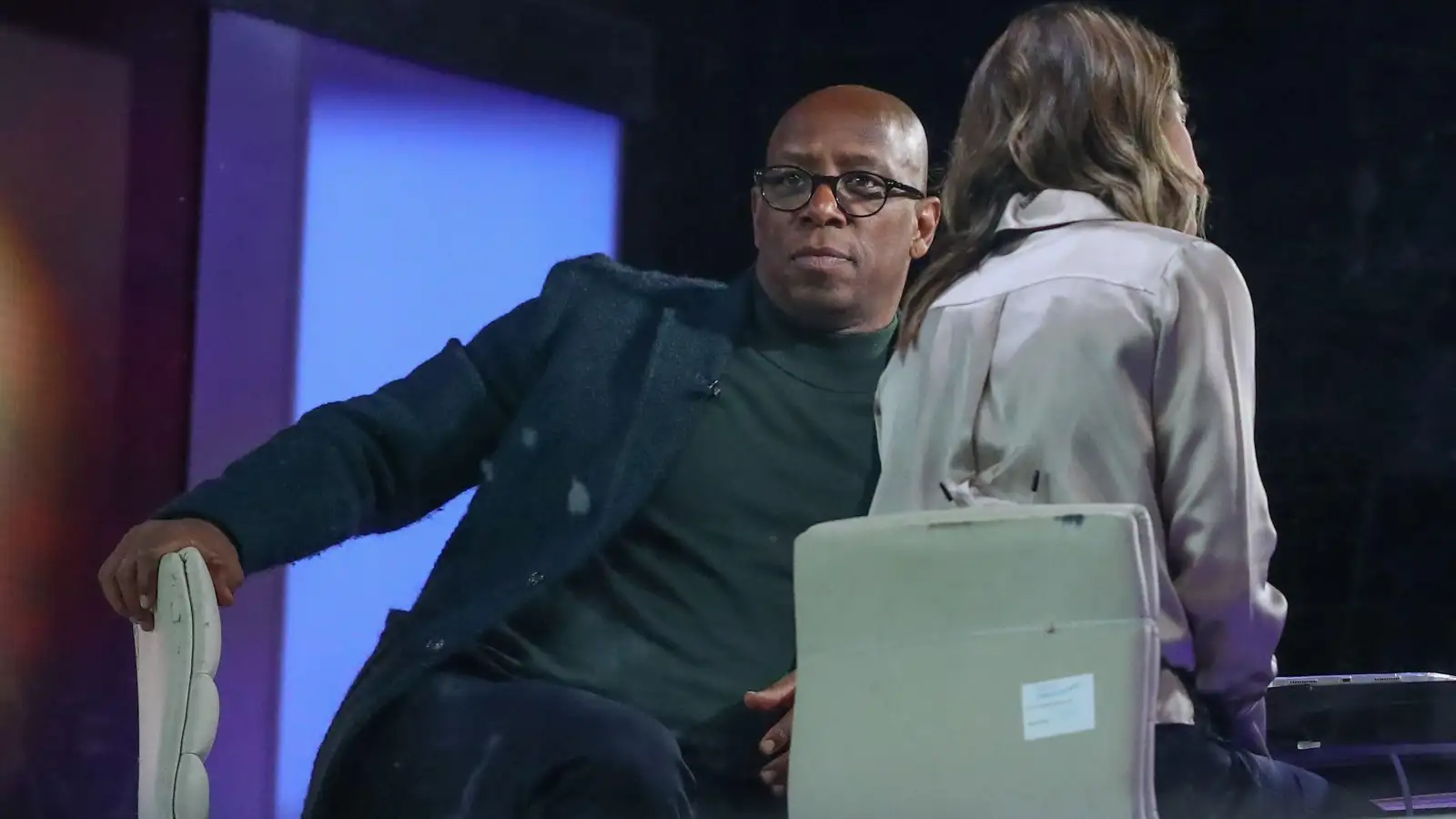 Ian Wright thinks Gabriel Martinelli, Bukayo Saka and William Saliba are the "future" of Arsenal after they beat Leicester City 1-0 on Saturday.
Martinelli scored the only goal of the game on 46 minutes as the Gunners grabbed another valuable three points towards their title challenge.
Arsenal remain two points ahead of second-placed Manchester City – who won 4-1 at Bournemouth – with Mikel Arteta's side still having a game in hand on the defending champions.
It was Martinelli's ninth Premier League goal of the season on Saturday and Wright believes the Brazilian, Saka and Saliba "are the future" for Arsenal.
Speaking about Martinelli, Wright told Premier League productions: "We know what he is capable of.
"Another one that has signed a new deal and we are happy to have him here. He is the future for us. Him, Bukayo Saka and William Saliba are the future for us.
"You want them in situations and games like this so they can get more experience because we are going to need them in the future."
On their overall performance against Leicester, Wright added: "We started very well. We dominated the possession.
"We could have done more with the final ball in the first half… but the goal [so quickly] in the second half… that's the main thing, then seeing it off and shutting it down.
"You'd have gone in [at half-time] and thought to yourself, 'Come on, we need to be a little more ruthless'.
"Leicester's defence were a little out of shape [for Martinelli's goal] and you really fancied him in that situation.
"It was good to see and a good time to score early in the second half."
Arsenal duo Leandro Trossard and Bukayo Saka both had goals ruled out as Arteta hailed his side for bouncing back in recent weeks.
Asked about winning twice on the road since the City defeat, Arteta replied: "It was really important because it creates more belief in the players, around the club and externally.
"But I had the belief the players could do it. It was coming back to some details and basics that get games away from us that we made much more. The last two games – especially today – we have done it much more.
"Against teams like Everton, the way we conceded the goal and some set-pieces was very avoidable.
"Sometimes the wave is created very far from the beach. Then it's too late to avoid what is going to happen. We had to improve on those things and today we've done that really well.
"(We conceded) some sloppy goals with individual errors which are part of football.
"But the fact that we are not conceding goals and giving away chances is really important if you want to be constantly winning matches."
READ MORE: Inter name price as Serie A star moves to 'top of Klopp's list'; Arsenal, Man Utd battle for Spain starlet