Leicester and Adrien Silva: When red tape meets blue shirt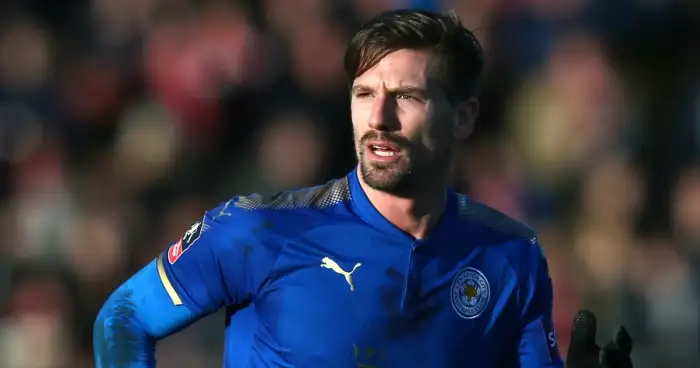 At least Leicester City and Adrien Silva found some dark humour in an embarrassing saga. When the Portuguese midfielder was finally pictured in training at the club's Aylestone complex, he was wearing the No. 14 shirt. This was in reference to the number of seconds that Leicester supposedly missed the deadline by when submitting the details of his transfer to FIFA's TMS system.
This has been an extremely unusual few months for Silva, an international footballer in domestic exile. Hatem Ben Arfa was absent for six months when at Nice having played for Hull City and Newcastle United in the same year, but to miss the transfer deadline by such a miniscule amount of time and yet suffer a five-month absence is extraordinary. Red tape beats blue shirt.
On Saturday at Highbury, Silva finally started his first match in English football. Back in August, he could not have imagined that this journey would begin not in August heat but in the crisp cold and milky sunshine of January, not at a magnificent stadium but a League One ground with terraced housing visible from the centre circle. But nothing about this tale was expected.
Silva was sluggish and lethargic – in similar company in Leicester's midfield – against a Fleetwood team that seemed intent on giving the Portuguese 20 weeks worth of bruises in 90 minutes. He resembled a woodland animal tentatively taking the first steps of spring after long winter hibernation. For all the training matches and repeated fitness drills, nothing can replicate the matchday experience.
Better will come in time, but this was not a day for perfection. Fleetwood harried and hassled a much-changed Leicester team, albeit one that still contained seven full internationals and another four on the bench. The 0-0 draw was the deserved result for the pattern of play and correct scoreline for the quality on show.
There is plenty of bluster about the diminishing magic of the FA Cup, but competition within the Premier League demands an enlarged squad. Finding a way to give everyone a game and yet picking a full-strength team in the cup is an impossible strategy to implement.
Silva must surely have been the first name on Claude Puel's teamsheet, for Leicester's manager will be desperate to rid his star midfielder of the rust that is inevitable after such an absence.
It is not quite clear who was at fault for the administrative mess. Leicester were certainly delaying the move until they had confirmation of Danny Drinkwater's departure for Chelsea, but the club remain highly frustrated that FIFA were not prepared to make an exception. After all, their TMS system was introduced in order to optimise the transfer of players. This seemed counter-productive to that aim.
The result was a player left in limbo, professionally and personally. Silva had flown to England to start a new life, but then returned to Portugal to be with his pregnant wife as Leicester appealed. Having started in the final of Euro 2016, Silva has dropped out of the Portugal squad due to his lack of match action. There is a World Cup this summer.
Now the exile is over, the question is what psychological impact such a ludicrous situation has had on Silva. Enforced injury absence can be devastating to a player's morale, but at least there is a goal to work towards. Rather than working to stay in the team, play your best or score as many goals as possible, the goalposts shift to your own personal health. Recovery becomes its own sport.
For Silva, professional life immediately became a vacuum. Nothing he did could help him play, and so it is very easy to believe that nothing you do matters. He was not able to train for three weeks, and then flew his brother Jeremy to England, a personal trainer. But going through the motions without playing is like a classical musician learning the notes without ever playing the tune. That provokes an inherent sadness
"I felt a great disillusionment with everything that happened, which I was not responsible for, but I am the big loser," Silva said in November, and that is exactly correct. The one person who bears no responsibility is the one who has most lost out.
The next five months cannot atone for the previous five, but Silva must now fight for domestic and international redemption. It's impossible not to wish him well in that quest.
Daniel Storey