Leicester 'intensifying' efforts to keep star man, with Tottenham, Newcastle circling for summer move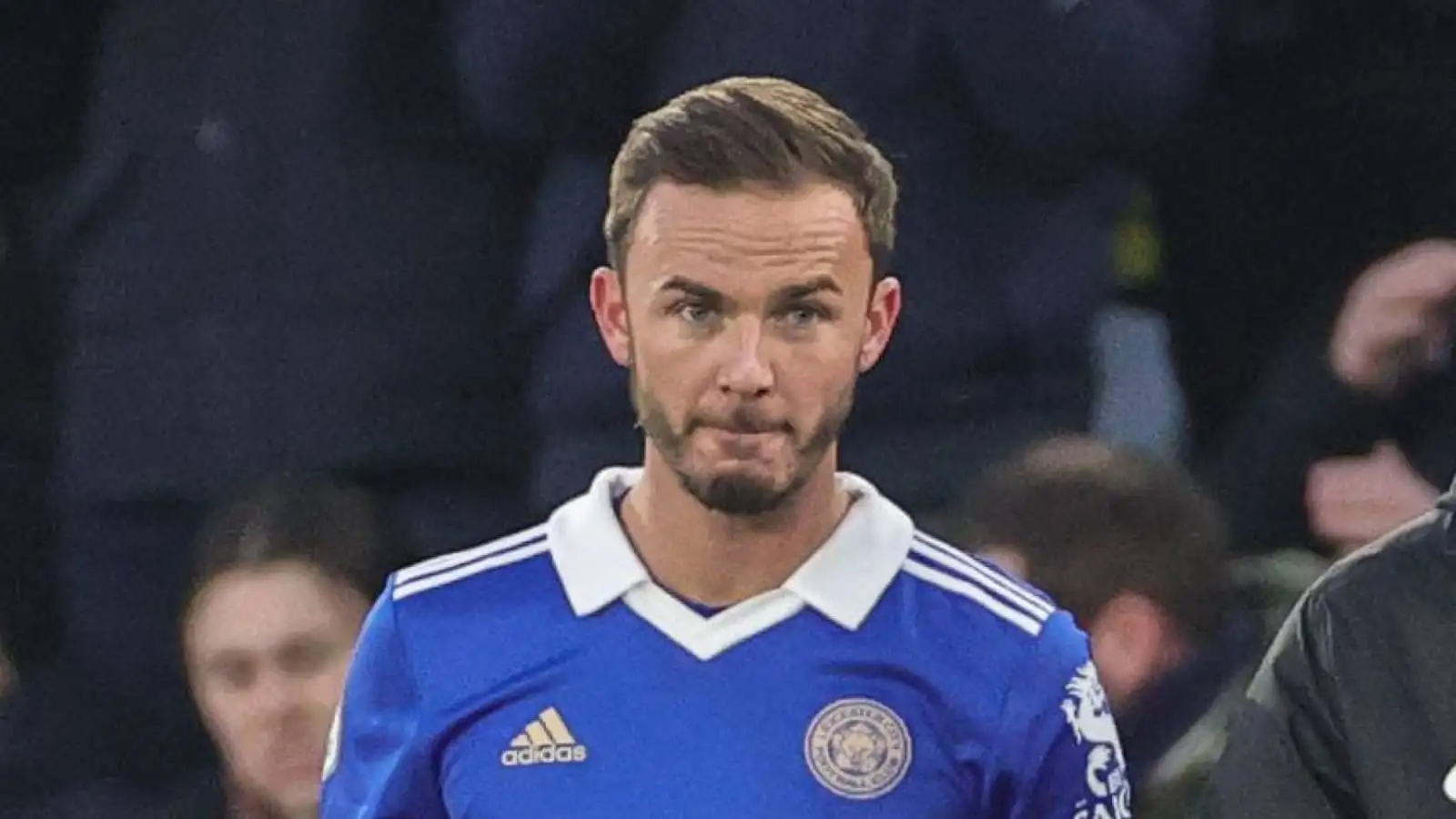 Leicester City are reportedly 'intensifying contract talks' with James Maddison, in the hope that they can keep him out the clutches of another side, with Tottenham and Newcastle United in the mix.
Maddison has been one of, if not the, most important assets at the Foxes' disposal over the past few seasons. The attacking-midfielder has netted 54 goals and provided 37 assists in 189 games for the club.
That haul includes a best combined tally of 20 goals and assists in the Premier League – just last season.
This term, he's on course to score more goals than he has in a single season, as he's already found the net nine times in the league. What's more, he's assisted five times, all in just 16 games.
A report from The Telegraph suggests Leicester are keen on tying him down. Indeed, they state the club are 'intensifying talks as they move to avoid the prospect of a summer sale'.
Avoiding a sale won't be easy with two clubs – Tottenham and Newcastle – keen admirers of the English star. Both those sides are battling for a top-four spot at the moment, while Leicester are in 13th.
As such, keeping Maddison happy when he knows there's a chance he could be performing at one of the league's biggest sides will be a challenge.
The performances he has put in over the past couple of seasons especially show he could well be playing for a big team.
Furthermore, with just a year left on his deal, if the Foxes weren't to either tie him down or sell soon, they'll risk him moving on for nothing.
The report suggests they are 'determined to ensure he stays beyond this season'. As such, it wouldn't be a surprise if they were to entice him with a big contract.
They could likely offer Maddison good money and the prospect of having the team built around him. However, once a player gets to the stage he is at, not very often does he stay with a side in Leicester's position when there are big names in for him.
That he's hardly gotten international recognition at the Foxes will surely be on his mind. Before being called up to the World Cup squad he'd played just once for England.
The chances of international games will surely rise if he's to move to a Tottenham or a Newcastle. Indeed, if he's not to move on this summer, it might not be all too long until he makes the next step.
READ MORE: Transfer gossip: Chelsea surprisingly pretty keen to sign Bellingham and Rice