Liverpool 'downplay' talk over £52m signing; journalist reveals Reds' chances of buying three targets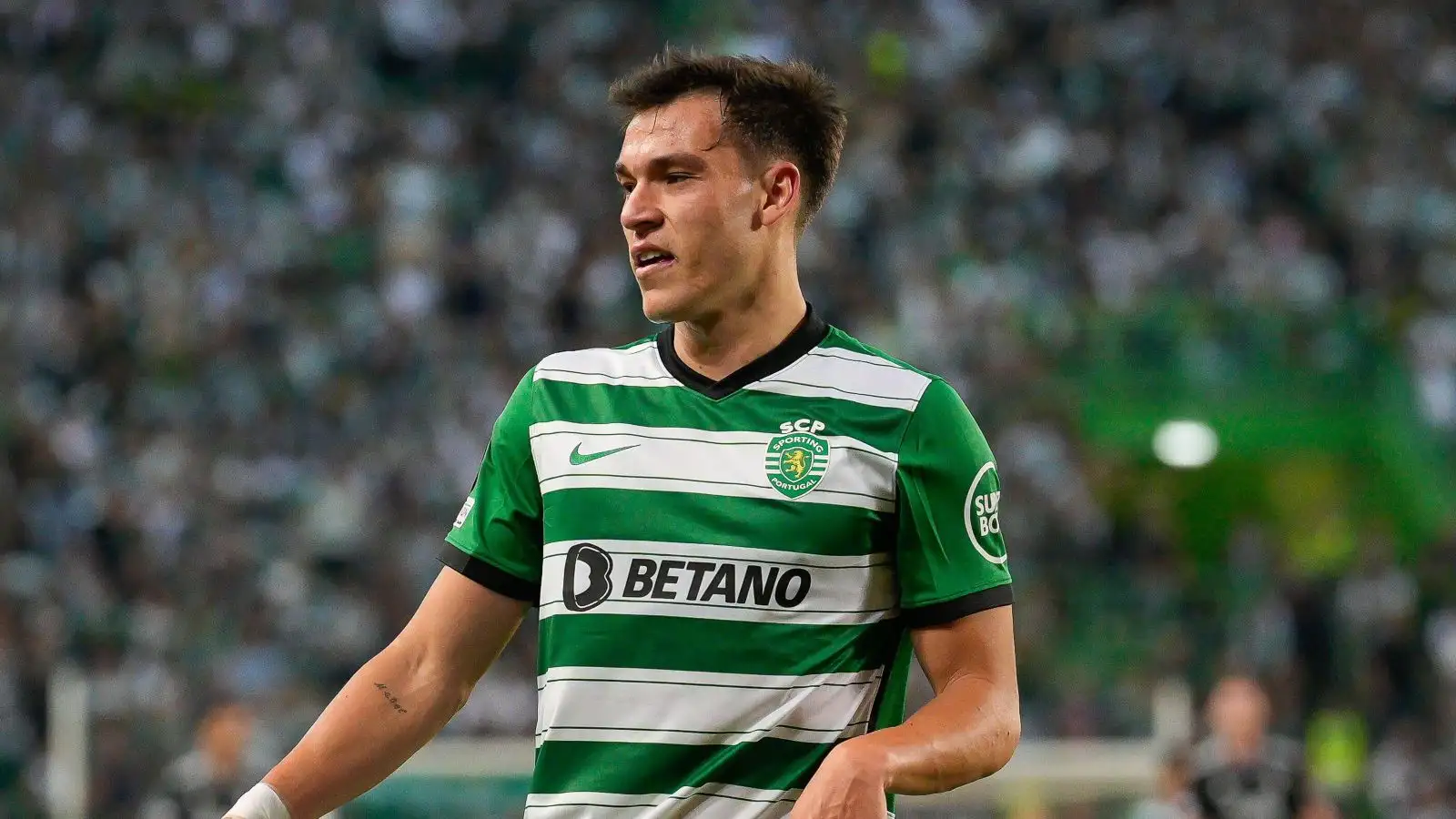 According to reports, Liverpool are unlikely to sign £52m-rated Manuel Ugarte from Sporting Lisbon as they have their eyes on other targets.
The Reds are being linked with several midfielders ahead of this summer. Ugarte has emerged as a potential target amid his great form for Sporting Lisbon.
The Uraguay defensive midfielder has played 46 times for the Portuguese side this term. It was claimed last week that Liverpool are hoping to sign Ugarte and Goncalo Inacio from Sporting Lisbon for around €110m combined.
Journalist Ben Jacobs confirms Sporting Lisbon are 'prepared to negotiate' the sale of Ugarte, who has a £52m release clause in his contract.
But he does not think Liverpool are 'one of' the Premier League clubs in the running to sign Ugarte this summer.
'There is a lot of talk about Manuel Ugarte moving this summer after some eye-catching performances this season. The first thing to stay is Ruben Amorim wants to keep the Uruguayan midfielder. But Sporting are prepared to negotiate, so a summer move (even against the manager's wishes) is very possible. And Ugarte has a release clause of £52m,' Jacobs wrote for Caught Offside.
'Jorge Chiljane, one of Ugarte's representatives, did fuel Liverpool links, whilst adding there are other interested parties. And as Fabrizio Romano reports, three Premier League clubs are considering Ugarte with Jorge Mendes handling his future this summer.
'But my understanding is Liverpool are not one of those clubs. They have not advanced anything and the chances of Ugarte ending up at Anfield are being firmly downplayed by multiple sources close to the club.'
READ MORE: Mac Allister and Chelsea duo feature in Liverpool's ten best alternatives to Jude Bellingham
Liverpool are expected to use the money they were planning to use on Bellingham to recruit two or three midfielders this summer as James Milner, Naby Keita and Alex Oxlade-Chamberlain are all likely to move elsewhere.
Brighton's Alexis Mac Allister is among their preferred targets, but he is also being considered by Man Utd. Jacobs thinks Liverpool 'feel positive' about their chances of signing the World Cup winner after 'approaching the player'.
'Liverpool plan to strengthen in midfield and are instead looking at Alexis Mac Allister, and my sources tell me they feel positive after approaching the player side. As previously reported in this column, there is also a belief that Mason Mount is a possibility, with a number of clubs monitoring his situation,' Jacobs added.
'Ryan Gravenberch is admired as well, and Liverpool have a historical interest there. I sense that one will depend on Thomas Tuchel. Although Gravenberch is open to a move, Bayern's current position is that they don't want to sell.'
READ MORE: Arsenal 2022/23 are mirroring Liverpool 2013/14; they f***ed it and will not challenge again