Liverpool 'ready to end the race' for £70m Prem star as he chooses Reds over Man Utd and Arsenal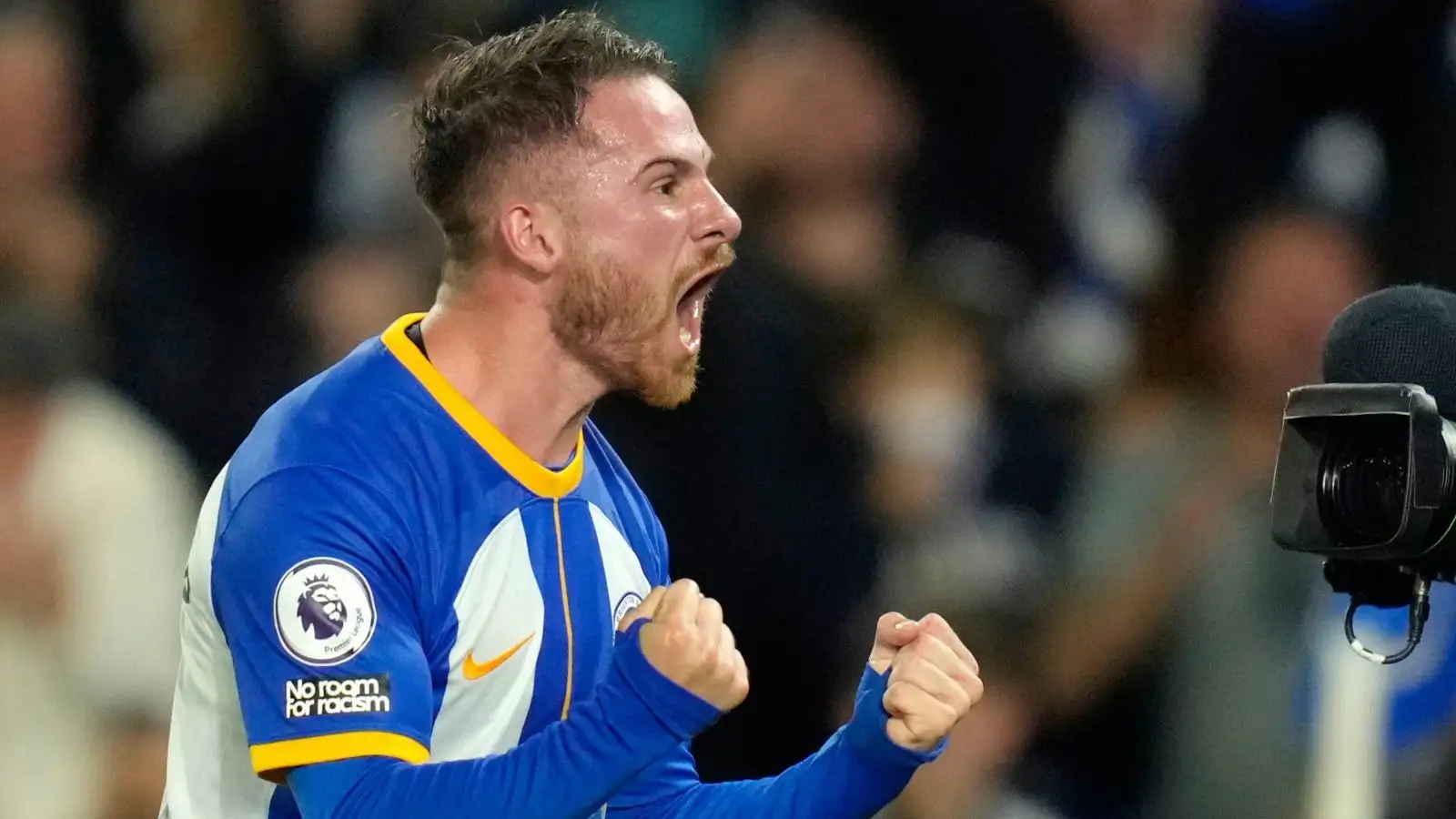 Liverpool are closing in on the signing of Alexis Mac Allister from Brighton ahead of the summer transfer window, according to reports.
The Reds are looking to bring in reinforcements in the next transfer market after a poor season by their standards in the Premier League.
Six consecutive wins has given them hope that they can beat Manchester United or Newcastle United to fourth position with three matches remaining.
Third-placed Newcastle and fourth-placed Man Utd are currently four points ahead of Jurgen Klopp's men, who have spent most of the season marooned below the European places.
Klopp's midfielders have taken a large chunk of the blame for some of their poor performances this season and widespread reports believe that Liverpool will look to buy at least a couple of players in that position this summer.
And they could potentially be starting with Mac Allister – who played a starring role in Argentina's World Cup triumph in the winter – with the Daily Mirror claiming that Liverpool are 'ready to end the race' for the Brighton midfielder.
Numerous clubs have been linked with Mac Allister, including Manchester United and Arsenal, but Liverpool are now prepared to strike a 'a £70million deal for the Brighton midfielder'.
With all parties keen to sort Mac Allister's future out early on in the summer transfer window, the report insists that talks are a 'long way down the line', while James Milner could be heading in the opposite direction on a free transfer.
The Daily Mirror add that Liverpool want 'at least three top-line midfield players this summer, with a number of departures including Milner, Naby Keita and Alex Oxlade-Chamberlain'.
But Klopp recently warned that Liverpool don't have the money to spend more than a player is worth, he said: "We cannot buy the player then. If they are overpriced we cannot do it.
"We will bring in players, I am pretty sure we will bring in the players we want and those who will help us. I am pretty confident of that. You never know 100 per cent until they are signed, but that is not new that some clubs might try that.
"Let me say it like this: you identify a position and you have not only one option on the position. That means they should all be good – to be honest, really good – and you might have a favourite but if the other club doesn't want to sell or someone else will pay the price that we cannot go with it, but usually we got the players we wanted. The one thing is can we afford them and then they are here."
READ MORE: Premier League sides ranked on points dropped from winning positions: Liverpool rule!