Reliable journalist rules out two Liverpool transfers despite repeated links to both players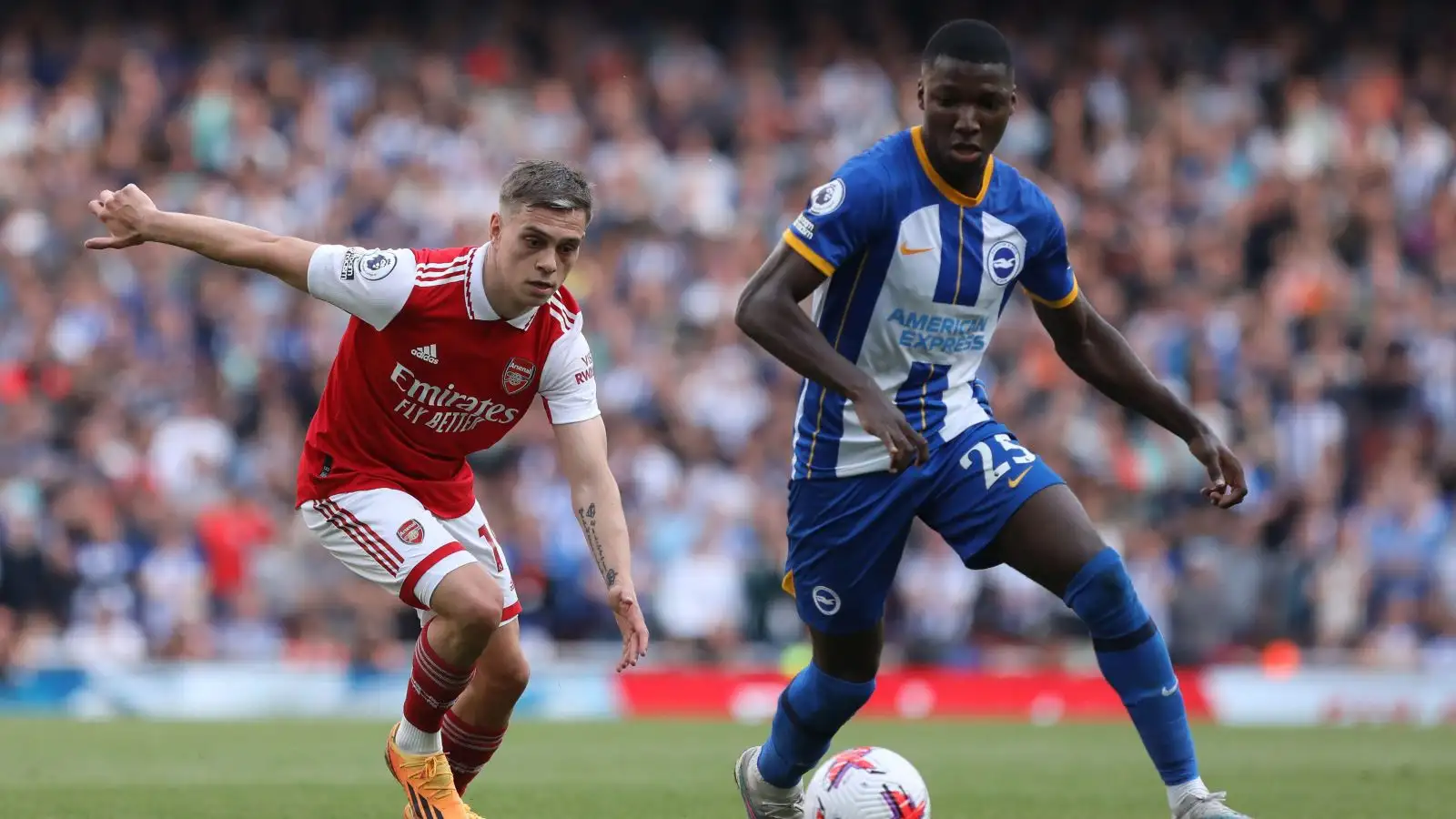 Liverpool will not be attempting to sign Premier League midfielders Moises Caicedo or Youri Tielemans this summer, according to reports.
The Reds are in the market for midfielders this summer with the newspapers linking them with numerous names, including Brighton's Caicedo and Leicester City's Tielemans.
Brighton are looking for around £80m for Caicedo, who is one of the most sought-after midfielders in the Premier League, while Tielemans will leave the Foxes on a free transfer at the end of June.
And now CBS Sports journalist Ben Jacobs claims Borussia Monchengladbach's Manu Kone or Nice's Khephren Thuram are targets for Liverpool but has ruled out moves for Caicedo and Tielemans.
Jacobs wrote in his Caught Offside column: "Liverpool are doing what they always do: moving fast, under the radar and smartly. They are constantly window planning.
"And much like in January when they announced Cody Gakpo from PSV, they are intent on doing business early this summer.
"The club are optimistic Alexis Mac Allister will join from Brighton. There was a key meeting on Monday and a medical is imminent. The expectation is the deal will be completed this week if all goes to plan. And I am told the fee is actually just under £45m. This might seem low given Mac Allister is valued at £60m+ right now. But his new deal was signed before the World Cup and the number baked into the contract will give Liverpool a fantastic deal.
"You may remember back in January I reported how suitors felt Mac Allister, prior to the World Cup, was worth around (and even in some cases under) £30m. So maybe back then Brighton felt the number they would be prepared to sell for was still exceptional. But Mac Allister has had such a brilliant season that Liverpool are on course for a bargain.
"It won't be the same with Moises Caicedo. There is no release clause with a specific number, but there is a means within his new deal to facilitate a move and ensure Caicedo can leave this summer.
"Liverpool are not in the race for Caicedo, nor are they currently one of the clubs considering a move for Youri Tielemans, despite being repeatedly linked with both players. For Caicedo, Chelsea are the ones to watch and now they have missed out on Manuel Ugarte, they will definitely escalate that chase. Caicedo has always been on Chelsea's summer list.
"Brighton haven't quoted a specific price but it's understood they will hold out for a minimum guaranteed fee of £70m plus at least £10m in add ons.
"Arsenal are also considering Caicedo again and keep an eye on Newcastle as well, who want a central midfielder along with a more creative-minded one like Leicester's James Maddison.
"Liverpool are considering other midfielders and have discussed both Borussia Monchengladbach's Manu Kone or Nice's Khephren Thuram. Kone might be available at under £35m."
READ MORE: Spurs face Postecoglou contract confusion; Liverpool encounter £60m Mac Allister mystery