'You never know' – Klopp addresses Saudi interest in Liverpool star; Souness tips Salah surprise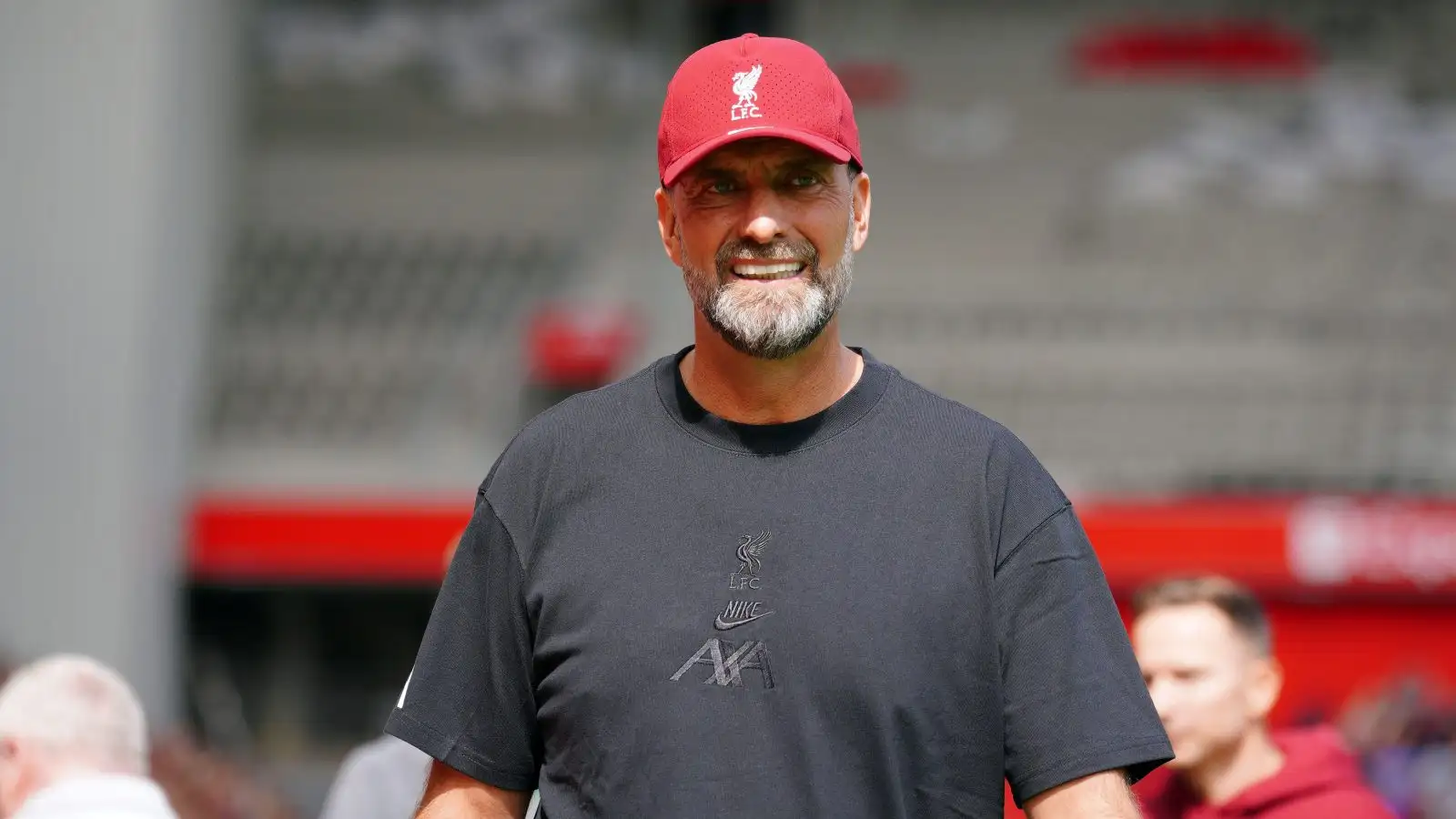 Liverpool boss Jurgen Klopp insists their "position remains the same" on selling Mo Salah this summer amid interest from Saudi Arabia.
The Reds have already lost Fabinho and Jordan Henderson to Saudi Arabia this summer and now Al-Ittihad are hoping to sign their star forward Salah.
There have been rumours that Al-Ittihad are prepared to offer as much as €200m for the Egypt international as they look to test Liverpool's resolve ahead of the transfer deadline.
The Saudi transfer deadline runs until the middle of September but it seems increasingly unlikely that Liverpool would accept an offer with so little time to find a replacement.
Speaking in his pre-match press conference on Friday, Klopp said of Saudi interest in Salah: "The position remains the same absolutely. That's how it is. Nothing else to say. No offer as far as I know."
Ibrahima Konate and Joe Gomez have also been linked with big-money moves to Al-Ittihad and Klopp was in a fun mood when asked about the chances of the former leaving before the deadline.
READ MORE: Liverpool low net spend under Jurgen Klopp as perspective and truth dominate Mailbox
On Konate, Klopp joked: "It's deadline day so I don't want to kill the excitement of the people so you never know. But I'm busy today with other things. If we could bring in a centre-half for a weekend I'd think about it! Ibou, no (he's out)."
When asked about the threat posed by Saudi Arabia's interest, Klopp continued: "I don't know how long it will stay like this but I think the next 2 weeks will show how much of a challenge it is. Because no-one can react anymore [if they lose players]. We have to protect the game. I love all my players who went to Saudi.
"But the league is not that it distracts me from my watching habits. We need to ensure the European leagues stay as strong as they are. Maybe we can change some rules or laws slightly? We're all surprised by the activity of Saudi Arabia. It feels more a threat than not."
Despite Klopp saying that Salah is not for sale, Liverpool legend Graeme Souness insists he wouldn't be surprised if the Reds owners FSG sold the Egyptian.
"Obviously if he were to leave it would put an enormous dent in their hopes and aspirations for this season. Enormous," Souness told talkSPORT.
"Liverpool were fabulous last weekend at Newcastle. The manager's tactics were spot on, and you couldn't have scripted it any better."
When asked about FSG, Souness added: "They are hard-nosed businessmen from North America. A year from now, what sort of money would we get for Mo Salah? Would the money still be there? Could Mo Salah get injured or have a subpar season?
"So, I wouldn't be surprised if they took the money. I'd be disappointed as a Liverpool supporter, but I wouldn't be surprised. There's no obvious replacement that can go and get 20 goals. It's one to watch."