Lopetegui bemoans schedule as Liverpool have 'two days more' than Wolves to rest for FA Cup game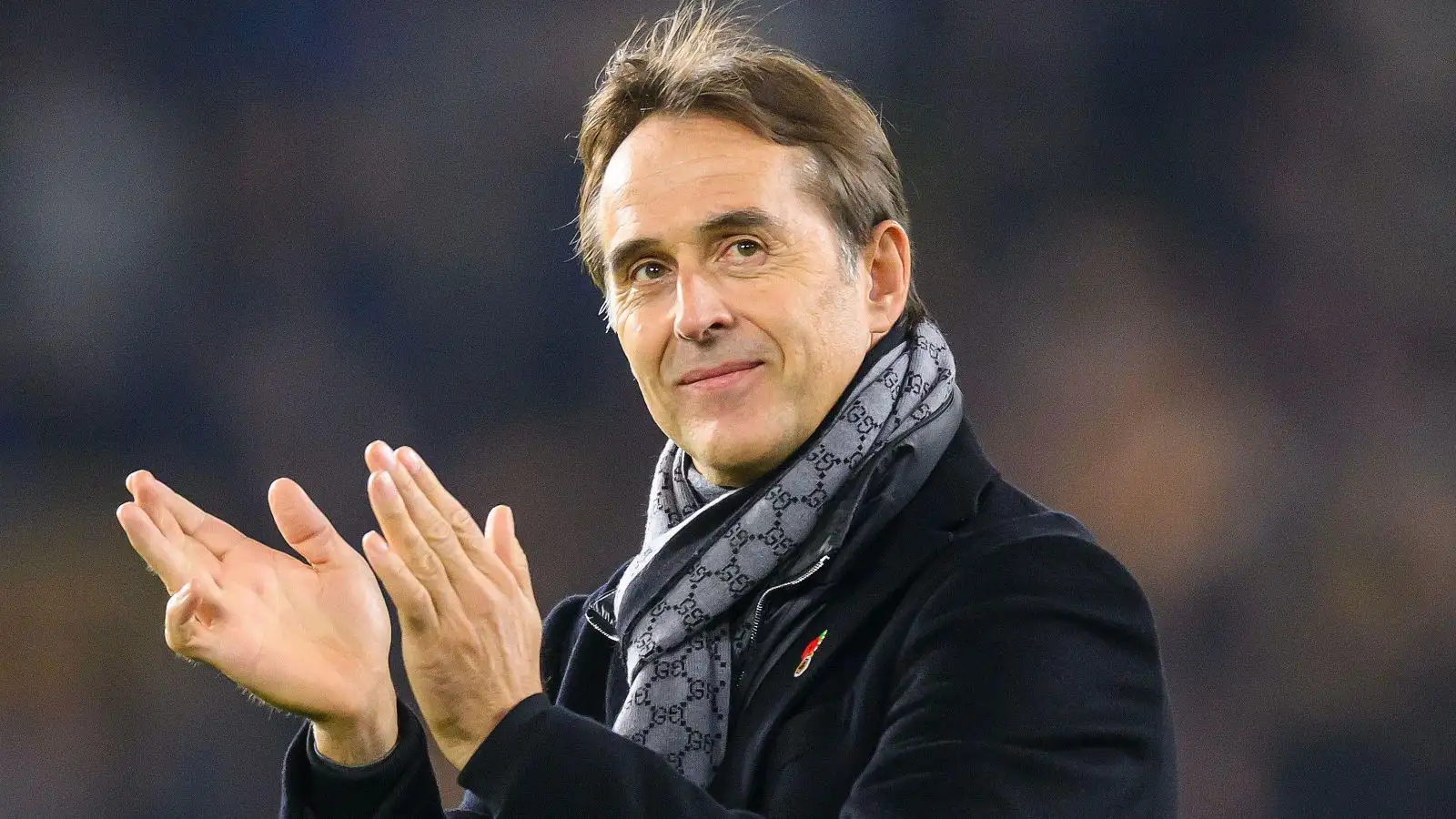 Julen Lopetegui is frustrated at Wolves' fixture schedule but he does not want to make excuses ahead of his side's FA Cup tie against Liverpool.
The Spaniard is not best pleased that Liverpool have had "two days more" to prepare for Saturday's third-round tie at Anfield against Liverpool.
Wolves drew 1-1 versus Aston Villa on Wednesday while Liverpool suffered a shock 3-1 loss against Brentford on Monday.
"They have had five days, I prefer not to repeat it. We have to be ready. Despite the situation we have to prepare for the Cup in the best way we can," he said.
"It's very important but Liverpool have had two days more to prepare and rest.
"We have another match in three days (after) with the Carabao Cup (at Nottingham Forest). We have to be able to do a good match against one of the best teams in the world.
"It's not our responsibility, we have to play, I have commented it is different in the league. In the cup you don't have a second chance, it's not balanced but it's not our responsibility.
"Maybe we can work normally because a lot of players have to recuperate but tomorrow we will be ready to try to beat one of the best teams in the world. They have an incredible squad. It'll be a good challenge for us. "
Daniel Podence and Pedro Neto remain out for Wolves with Lopetegui expected to make changes and new striker Matheus Cunha is in the running to start.
No new signings are expected before the Anfield trip and skipper Ruben Neves has again been linked with Barcelona, but Lopetegui insists his only concern is reinforcements.
"We are not thinking about the possibility about moving out players, we are thinking about the possibility of bringing them in," he said.
"I understand the interest in the transfer window but our interest is only for the match. Ruben Neves is a fantastic player, he is a Wolves player and he will continue being a Wolves player.
"Ask me 100 times, it's the same. Our focus is on the match tomorrow."
READ MORE: Next Premier League manager to leave… Potter up to fifth as Lamps odd-on for Everton sack