Man City submit 'superior offer' for Prem rival target and deal is now at 'advanced stage'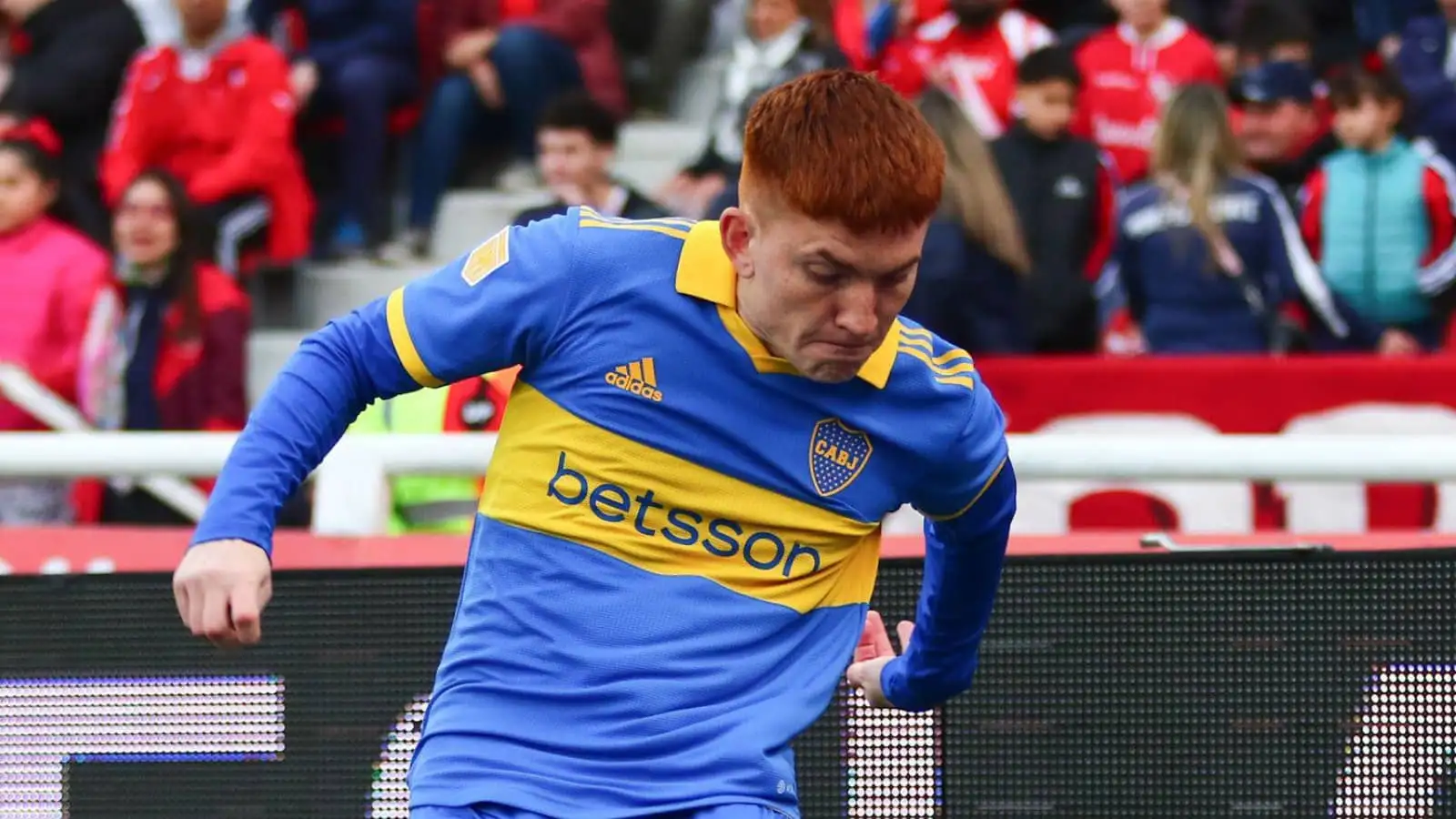 Manchester City have reportedly submitted a 'superior offer' for Boca Juniors youngster Valentin Barco to Brighton's, and the deal is at an 'advanced stage'.
City have so far signed just two players this transfer window. They've added Croatian duo Mateo Kovacic and Josko Gvardiol into the mix.
Kovacic has shown for years that he's a talented Premier League midfielder with Chelsea, and Gvardiol – now the second-most expensive defender ever – should obviously be a talented asset.
They're looking to add a more inexperienced player into the mix, too. It was reported recently they were keen on signing 19-year-old Barco from Boca Juniors.
The youngster, who can play as a left-back or left-winger, is said to have a release clause of approximately £8.5million. Brighton are also reported to be interested in him, and it's since been suggested they have lodged a bid.
However, City are in a better position. City Report cites a report from a journalist stating the Manchester outfit have 'submitted an offer superior to Brighton's' for Barco.
It's not suggested how much City have bid, or indeed how much the previous offer from Brighton was worth. However, it's put City right in the box seat, as it's said the deal is now at an 'advanced stage'.
The initial report on both sides' interest stated Barco 'will try to stay until the end' of the Copa Libertadores – Boca are in the quarter-finals of that competition, and the final is in November.
The new report states City would allow Barco to stay with Boca to play the remainder, however far they get. The latter rounds will obviously be after the transfer window closes, which would suggest City hope to make the signing soon, and would then loan Barco back.
They did similar with Julian Alvarez when signing him from River Plate. Indeed, they signed the forward in January 2022, before loaning him back to his former employers for the remainder of the campaign.
Doing the same for Barco would allow him the luxury of playing the rest of the Copa Libertadores, while also allowing Boca the time to find a replacement.
That seems the best move for all parties, and would allow Barco to continue to progress after having played just 20 senior games at his current club.
READ MORE: Manchester City man stalling on exit agreement as he awaits Real Madrid transfer hijack