Man Utd legend hits back at Carragher over claims Red Devils star acted 'disgracefully' in 'distasteful' incident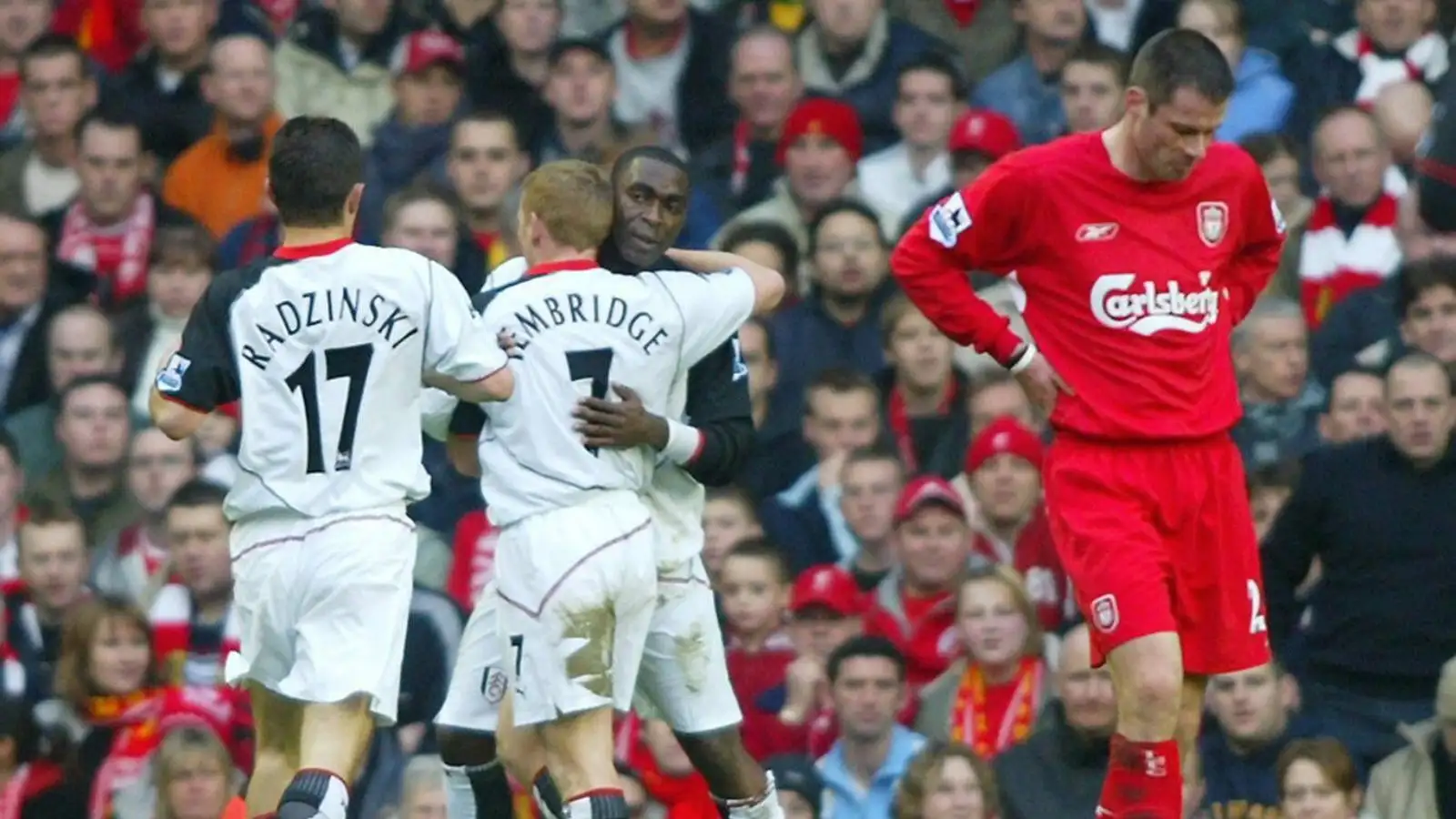 Manchester United legend Andy Cole doesn't agree with Jamie Carragher's opinion that Andre Onana undermined Harry Maguire to endear himself to fans.
The Red Devils signed Onana from Inter Milan in the summer transfer window for €55m as they replaced David de Gea, who eventually left the club on a free transfer.
Carragher called out Onana last week in his Daily Telegraph column for "disgracefully playing to the gallery" during a pre-season friendly against Borussia Dortmund in July by yelling at former club captain Harry Maguire in an effort to endear himself to Man Utd fans.
Maguire has become a scapegoat for many poor Man Utd performances and had his captaincy removed by Erik ten Hag after dropping down the pecking order under the Dutchman.
But Man Utd legend Cole disagrees with Carragher that "one of the most distasteful" instances of Maguire-bashing occured when Onana shouted at Maguire.
Cole told Betfred: "I don't agree with that at all. Goalkeepers have always done that at Manchester United and if they didn't, then you'd question what was wrong with the keeper. Peter Schmeichel used to do it all the time to [Gary] Pallister, [Steve] Bruce and [Gary] Neville and when a player's frustrated then they're going to let loose.
READ MORE: Three Man Utd 'stars' in Bayern combined XI as Ten Hag finally gets Kane to link up with Bruno
"It is what it is and you shouldn't crumble and give up. To say that André only did that to endear himself to the fans is like saying that the only reason Bruno Fernandes waves his arms about is to endear himself to the fans and that's not true either because that's the way he captains and he does exactly the same when he plays for Portugal. I don't agree with Jamie's claim at all."
On whether Man Utd fans have made Maguire a scapegoat, Cole added: "I believe everybody uses Harry as a scapegoat. We can all sit here and talk about his performances for Manchester United but regarding his performances for England, I can honestly say that I believe he's never let them down.
"However, should he still be in the position to play for England considering the fact that he's not playing much for his club? There are many ways you can look at it.
"I understand why his mum has come out to defend him because the criticism will hurt his parents more than it does himself. I think we've all forgotten that footballers are human.
"People believe that a person is entitled to abuse just because they earn a lot of money. Footballers have the same problems that everybody else has and people need to understand that. I believe the way that Harry has got his head down and not risen to the criticism is a great testament to his character."
Asked about Carragher's thoughts that Maguire should be removed from the England squad "for his own good", Cole replied: "I've always been a big believer in the notion that you should be given the opportunity to play for England if you're playing well for your club. Some players in the current England squad have played well for their country in recent times, but have not been playing regularly for their club.
"Some players may be thinking what's the point in them playing well for their club if they're still not going to be selected for the England squad and be chosen ahead of certain players.
"That's the way I look at it. Harry shouldn't be removed purely for the reason that he can be saved from potential scrutiny, players shouldn't be playing for their country when they can't get a game for their club and other players in the same position are playing well for their respective teams.
"Being selected for England is like being part of a loyalty scheme and that's the way it's been for years. The more loyalty points you gain from playing in recent games and tournaments, then the more likely you are to play for England going forward.
"You wonder why so many players pull out of their squads and it's because many of them know that the team is already set in stone. It doesn't matter how well you're playing for your club."
READ MORE: Bayern Munich v Manchester United: Alpha clubs meet with 1999 a distant memory