'Furious' Man Utd slam Wrexham boss for 'inflaming' Mullin situation and putting starlet 'at risk'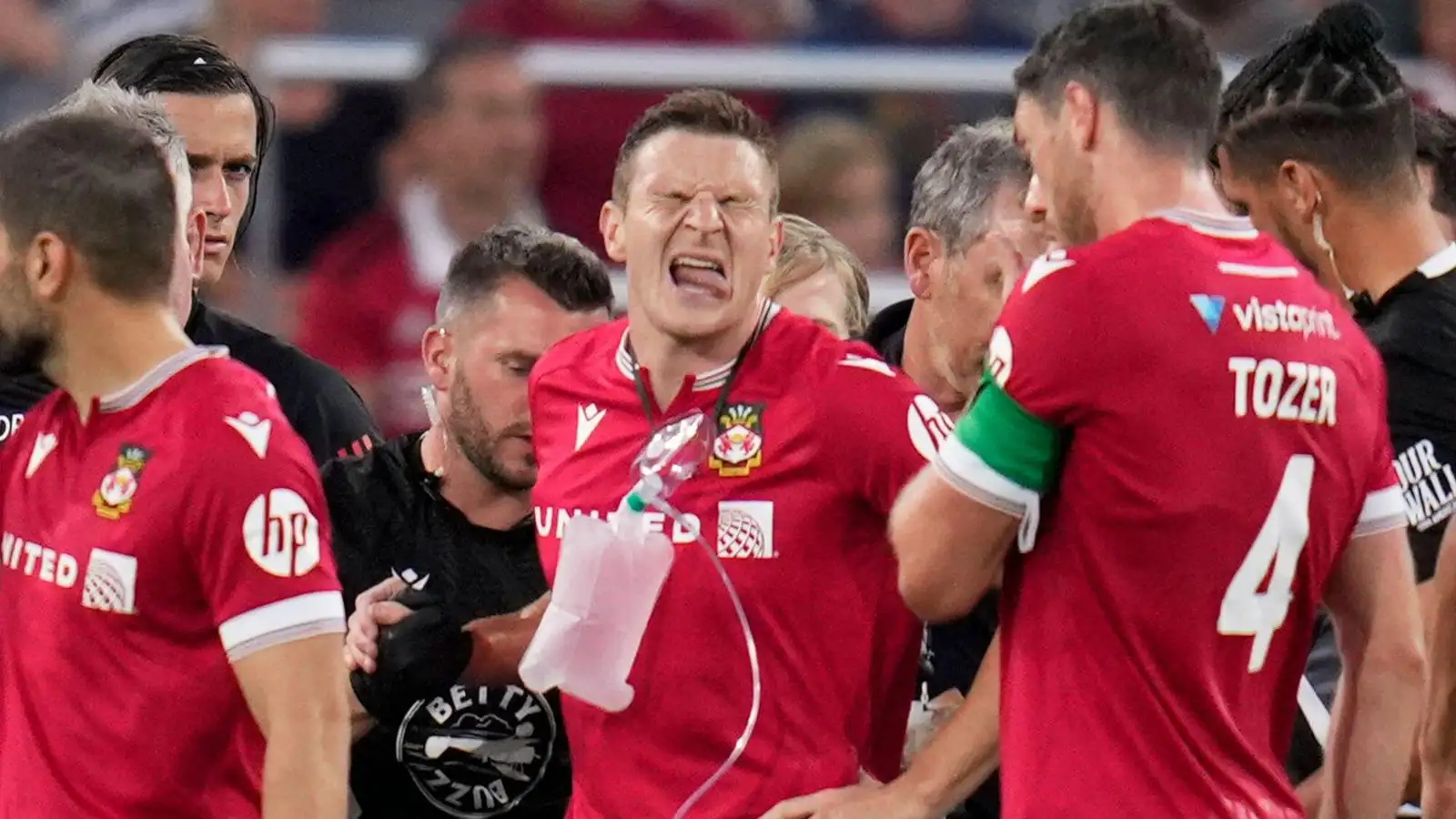 Man Utd are reportedly 'furious' over comments made by Phil Parkinson in the aftermath of their 3-1 loss to Wrexham on Tuesday.
Ryan Reynolds was unable to make the San Diego friendly but fellow owner Rob McElhenney was in attendance as the League Two new boys triumphed at sold-out Snapdragon Stadium.
Elliot Lee, Aaron Hayden and Sam Dalby scored for Wrexham against a Man Utd side mostly comprised of Under-21 players, with Marc Jurado scoring for Travis Binnion's side on a night when Dan Gore was sent off.
That second half red card seemed harsh, especially after the referee decided to only book goalkeeper Nathan Bishop for clumsily bringing down Paul Mullin early on.
The Wrexham star required lengthy treatment before groggily walking off the field with an oxygen mask around his neck, with Lee and Hayden giving Phil Parkinson's men a half-time lead.
Man Utd boss Erik ten Hag watched from the bench as Gore was sent off for a tackle on Andy Cannon early in a second half that saw Dalby head home from close range in front of a 34,248 crowd.
READ MORE: Man Utd's miserable mob at Palace illustrate pace of change under Ten Hag
But it was the challenge from Bishop on Mullin that dominated the talk after the full-time whistle with Parkinson raging at the Man Utd goalkeeper for puncturing the Wrexham striker's lung.
"It's a clumsy challenge from the goalkeeper, I'm disappointed with that," Parkinson said. "It should have been a straight red. If it's not denying a goalscoring opportunity, it's still a dangerous challenge.
"So if you add the two scenarios together he should have been off the pitch. It's a dangerous challenge and obviously, Paul Mullin is our talisman.
"I've only just got the news in the second half (that he has punctured his lung). One of the physios went with him. We'll find out later.
"I'm fuming about it, I've got to be honest with you. It was a clumsy, reckless, challenge in a pre-season game and I'm not happy with it at all.
"I haven't seen the goalie and he's probably best steering clear of us for the time being because we're not very happy."
And The Sun claim that Man Utd were equally as 'furious' with Parkinson after his comments on Bishop angered the Premier League club.
The Sun wrote:
'United were later furious to hear what Parkinson had said, believing he was inflaming the situation and risking social media abuse for Bishop.

'They believe it was an honest mistake by a young goalkeeper who did his best to apologise through Wrexham staff.'