Man Utd player lauded for silencing 'keyboard warriors' as Ten Hag is urged to change 'pecking order'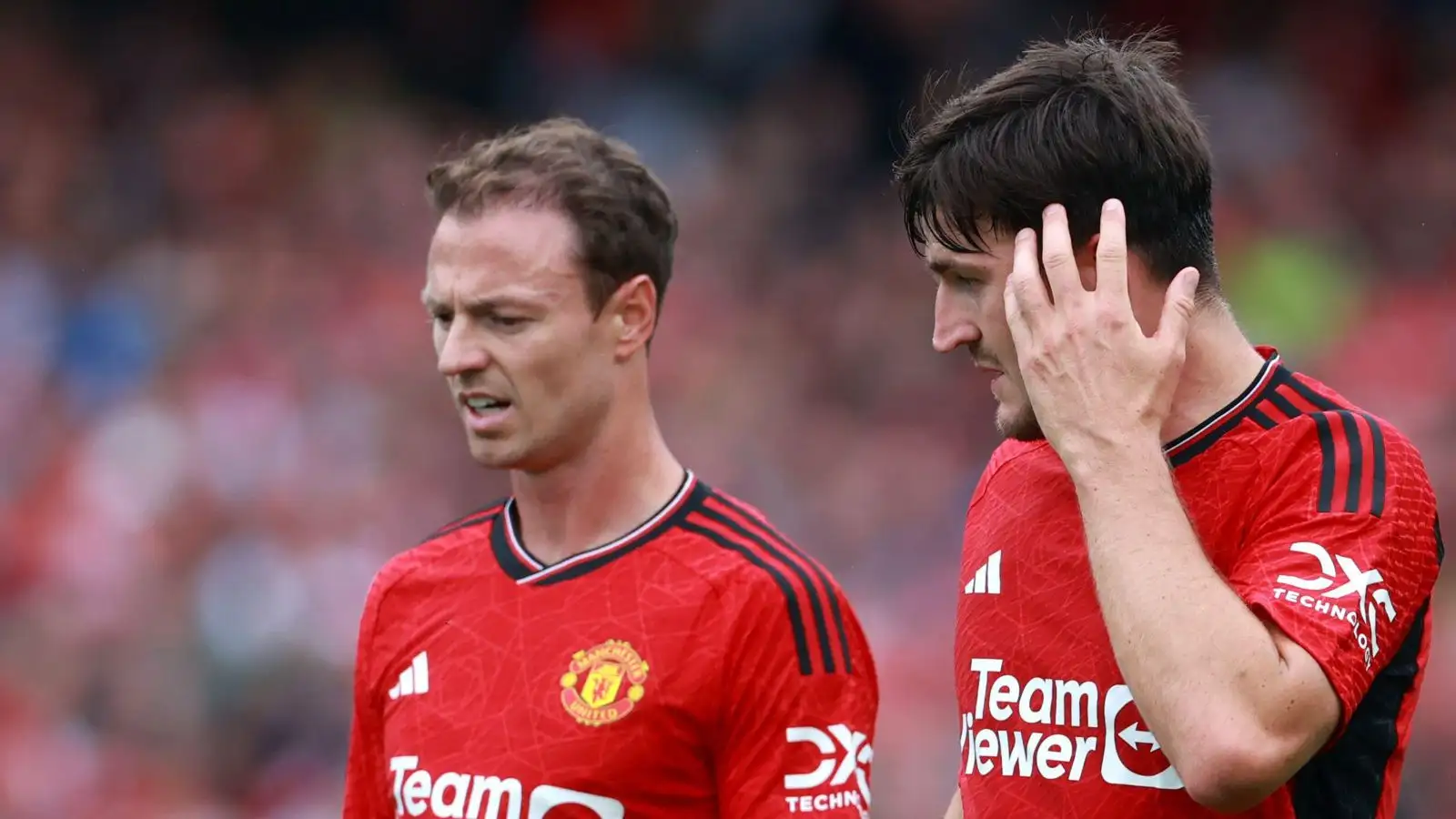 Manchester United defender Jonny Evans has been lauded for silencing "keyboard warriors" after his excellent performance against Burnley over the weekend.
Evans was snapped up on a free transfer after impressing Erik ten Hag while training with Man Utd following his exit from Leicester City.
The 35-year-old progressed through the ranks at Man Utd and he made 198 appearances for the Premier League giants during his first spell at the club.
The centre-back has since enjoyed successful spells at West Brom and Leicester City in the Premier League. He could now end his career at Man Utd.
Evans put in a stunning performance when he made his second full debut for Man Utd against Burnley. The defender assisted Bruno Fernandes for his winning goal as Ten Hag's side won 1-0 at Turf Moor. 
The veteran dropped out of Ten Hag's starting XI for Tuesday night's Carabao Cup third round win over Crystal Palace but ex-United defender Paul Parker has praised him for "proving everyone wrong".
"I think Jonny Evans was always expecting Varane and Martinex to be ahead of him. He will accept it but he has done himself more than justice," Parker told bettors.
"A lot of people were looking for him to fail. Some of the keyboard warriors were just hoping that he would fail, especially with Varane sitting on the bench.
"He played a very good game against Burnley. He proved everyone wrong. He won a lot of good headers in both boxes and he looked like a player who wanted to score a goal and not just close his eyes and hit the ball."
"He is a decent centre-half on the ball and even though he is a right-footed player played on the left-hand side, he was far better than what any right-footed player in that position has been at Man United for years.
"The pass he put through at the goal of his left foot was so impressive. He can kick it with authority and precision."
READ MORE: Evans sets the example as Manchester United dig deep to avert worsening crisis…
Parker also thinks Evans should "definitely be further forward in the pecking order" at Man Utd.
"He has done a really good job. Of course, he will be disappointed if he is not playing the next game, but he is the type of guy who would accept it and that's what he signed up for," Parker added.
"He is definitely further forward in the pecking order now and he has proved himself. He has done himself justice and no one can complain if he is starting the next one. He is one of the players who doesn't let his teammates down.
"I don´t know Jonny Evans that well but every time his name comes up it's always about his work ethic. There is always a smile on his face but when things are not right you can see that it's bothering him.
"But he is never moaning. He is trying to make up for things if he or his teammate makes a mistake. He is a player that is really respected in the dressing room."
READ MORE: Dyche, Conte, Ten Hag, Pep… The top 10 bald football managers in the world today