Man Utd defender Shaw takes dig at Solskjaer and Rangnick as he discusses Ten Hag's regime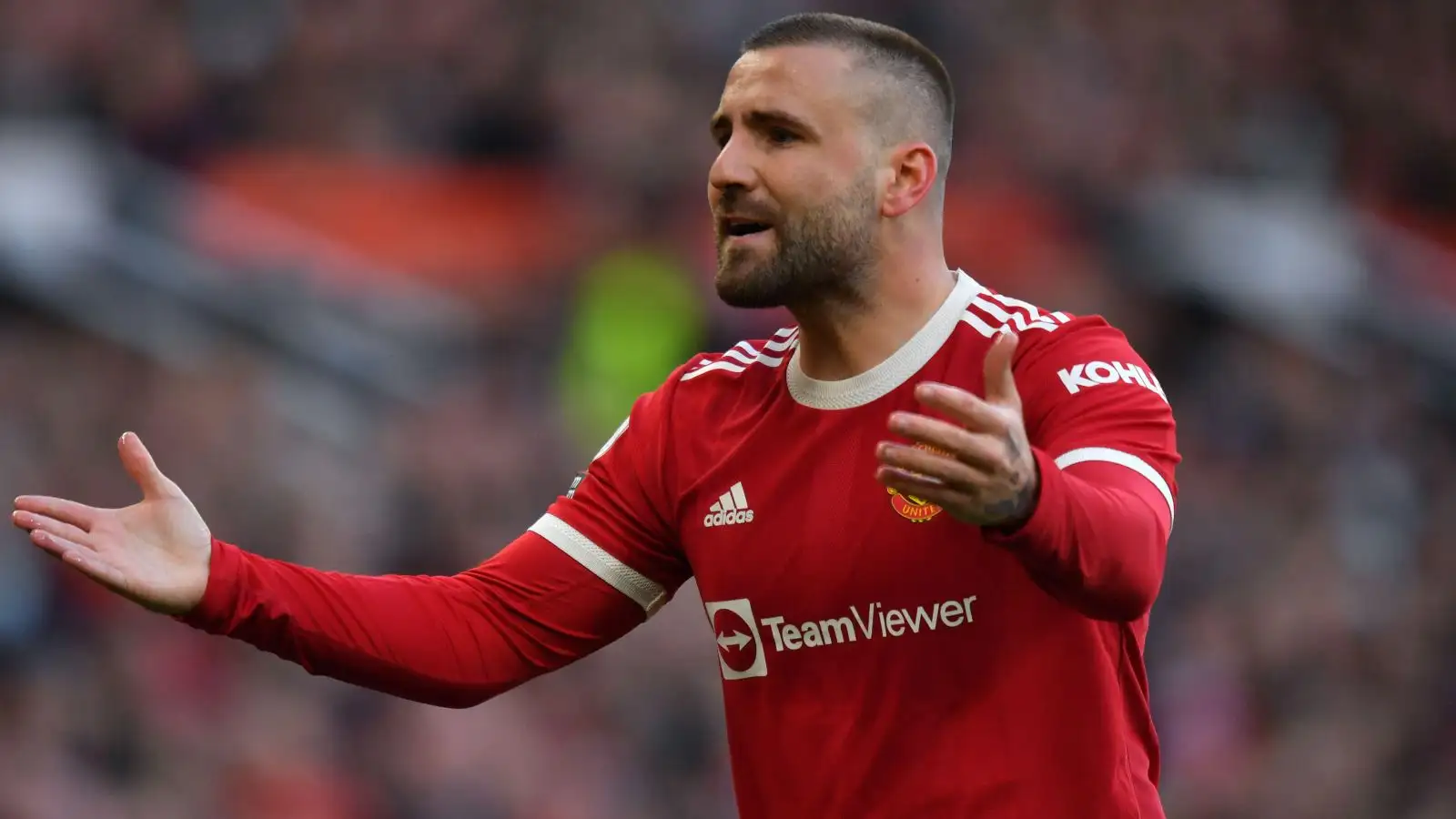 Man Utd defender Luke Shaw taken a dig at former managers Ole Gunnar Solskjaer and Ralf Rangnick over lack of "structure".
The Red Devils have a disastrous season last term, finishing sixth in the Premier League and missing out on qualification for the Champions League.
They finished 13 points behind fourth-placed Tottenham – who took the final Champions League spot – and 35 points adrift of champions and arch-rivals Man City.
---
Driving Ronaldo to the airport contrasts with some incredible noticing of Liverpool smiles
---
Solskjaer was sacked in November last year after a number of poor performances with Rangnick taking over until the end of the season.
The German interim boss couldn't get a better tune out of Solskjaer's squad with some arguing that displays had actually slipped further under the former RB Leipzig boss.
Erik ten Hag took over at the end of last season with most of  the players returning to training last week ahead of the next campaign.
And Luke Shaw, who only made 27 appearances in all competitions last season, has taken a dig at Ten Hag's predecessors.
"It's clear that he's a top, top manager. He has a structure to play the way he wants us to play," Shaw said.
"We haven't had that for quite a while, and it was clear to see last season, which was extremely disappointing. We have to bounce back [from last season] and he has been working us extremely hard, but I think we need it.
"We're really looking forward to this season because I know it's going to be much better than the last one."
And Scott McTominay was as equally impressed as Shaw, with the Scotland international praising Ten Hag and his assistant Mitchell van der Gaag for giving the players a clear understanding of what they want from them.
"He's got an idea of the way he wants to play, and he executes it really, really well in terms of getting across to the players," McTominay told the club's official website.
"[It is] the same with [assistant coach] Mitchell [van der Gaag]. The philosophy and the ideas of the style of play for us [are] clear to see. It's up to us as players now to really take the message on board and push with everything we've got, all year."
McTominay added: "[You have] that energy from last year. All that energy should be put now into the new one. As the manager reiterated, we're here to work hard. We're not here to go and sightsee and see all of Thailand. It's time to work and it's really time to focus for sure."