Man Utd and Spurs reach agreement over £40m deal despite pressing transfer need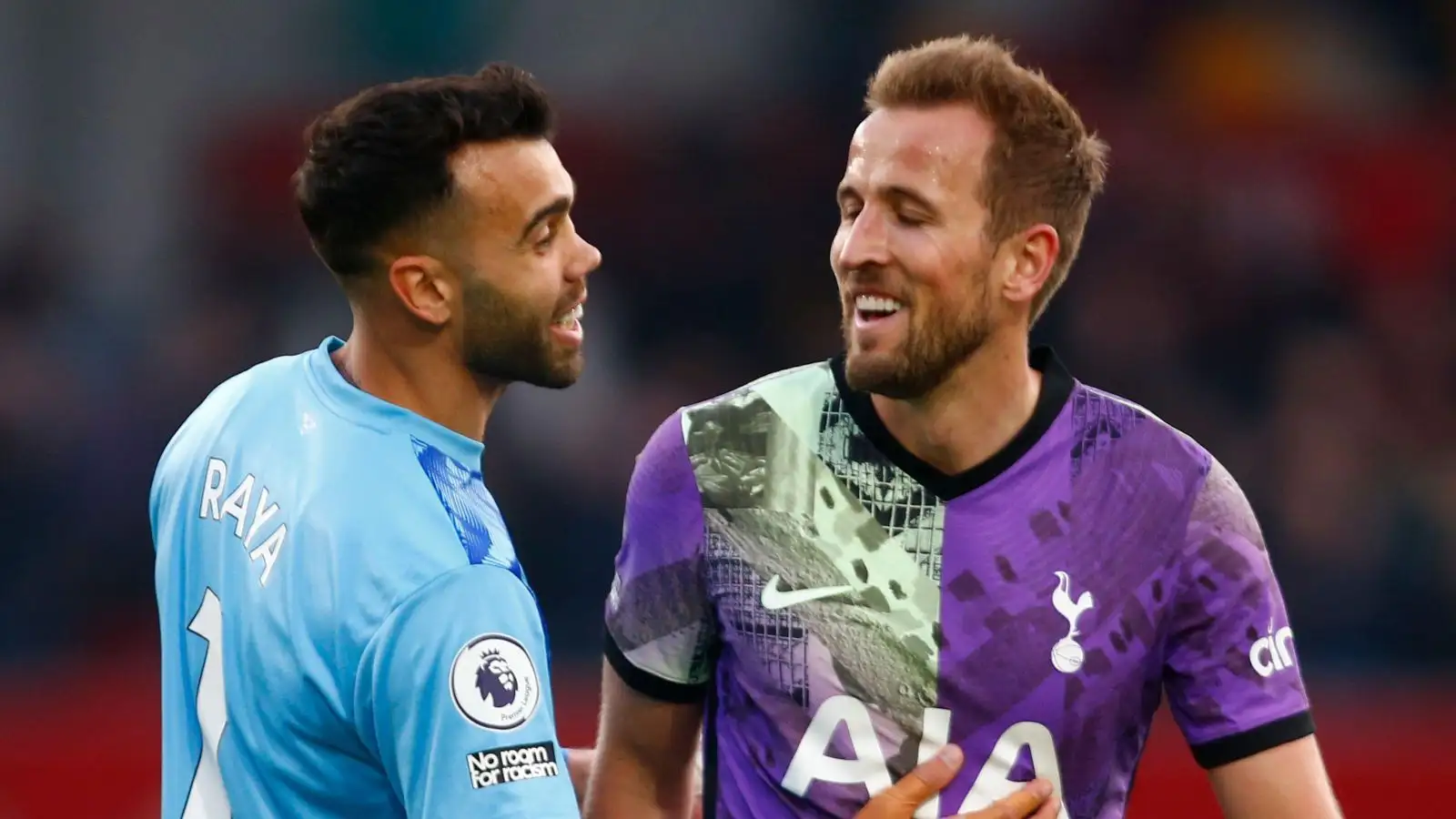 Man Utd and Spurs are in agreement over a £40million summer deal for David Raya, with neither club feeling the Brentford goalkeeper is worth that much.
Raya is expected to leave Brentford as he has one year remaining on a contract he is refusing to extend.
The Spaniard has emerged as a target for a number of clubs seeking a new long-term goalkeeper, including Chelsea and West Ham, while Brentford have signed Mark Flekken for £11m from Bundesliga side Freiburg as a replacement.
But Man Utd and Spurs, who themselves could sign a new shot-stopper this summer, feel Raya's valuation is too high.
Sky Sports suggests both sides are 'reluctant' to pay £40m, even though Brentford manager Thomas Frank has previously suggested that Raya would be worth £70m if his contract terms were longer.
"How much was Kepa? He is at least as good as him," the Dane said in February.
READ MORE: The 10 biggest transfers in Europe in the 2023 summer transfer window
Man Utd have backed David de Gea publicly but may consider the possibility of an upgrade in private after a difficult season which nevertheless ended with the Premier League Golden Glove.
De Gea kept 17 clean sheets – at least three more than any other player – but made a number of high-profile mistakes and has faced strong criticism, including from a number of pundits.
"They do need to get rid of him either now or if they've not got the money then obviously a year later is the maximum," Gary Neville said recently.
"I don't know how much money is there, so they might not be able to replace De Gea and, say, buy Harry Kane – if they were looking to do that – in one hit."
Roy Keane, perhaps the most vocal De Gea detractor, feels De Gea "makes too many mistakes" and Man Utd "won't close the gap" to Manchester City with him as their starting goalkeeper.
Spurs arguably have a more pressing need to identify a new No.1 after captain Hugo Lloris confirmed his wish to leave this summer.
"We are coming to an important moment, whether for the club or for me. It's the end of an era. I have desires for other things, I will ask myself quietly to study what will be possible," he told French media earlier this month, although the Frenchman admitted the year remaining on his contract means Spurs can make the final call.
In any event, although both Man Utd and Spurs will have to formulate succession plans in their goalkeeping department soon if not immediately, Raya is deemed too expensive at £40m despite the Spain international offering vast Premier League experience and ball-playing ability at just 27.
Spurs clearly feel Gavin Bazunu, statistically the worst goalkeeper in the top flight this past season, is a better alternative. Man Utd, meanwhile, have been linked with Diogo Costa of Porto.
READ MORE: Man Utd coach claims 'it'd be a crime' if club lose 'unbelievable' player after lucrative offer is lodged