Revised bids for Man Utd 'fall short' of the Glazers' valuation with takeover now 'up in the air'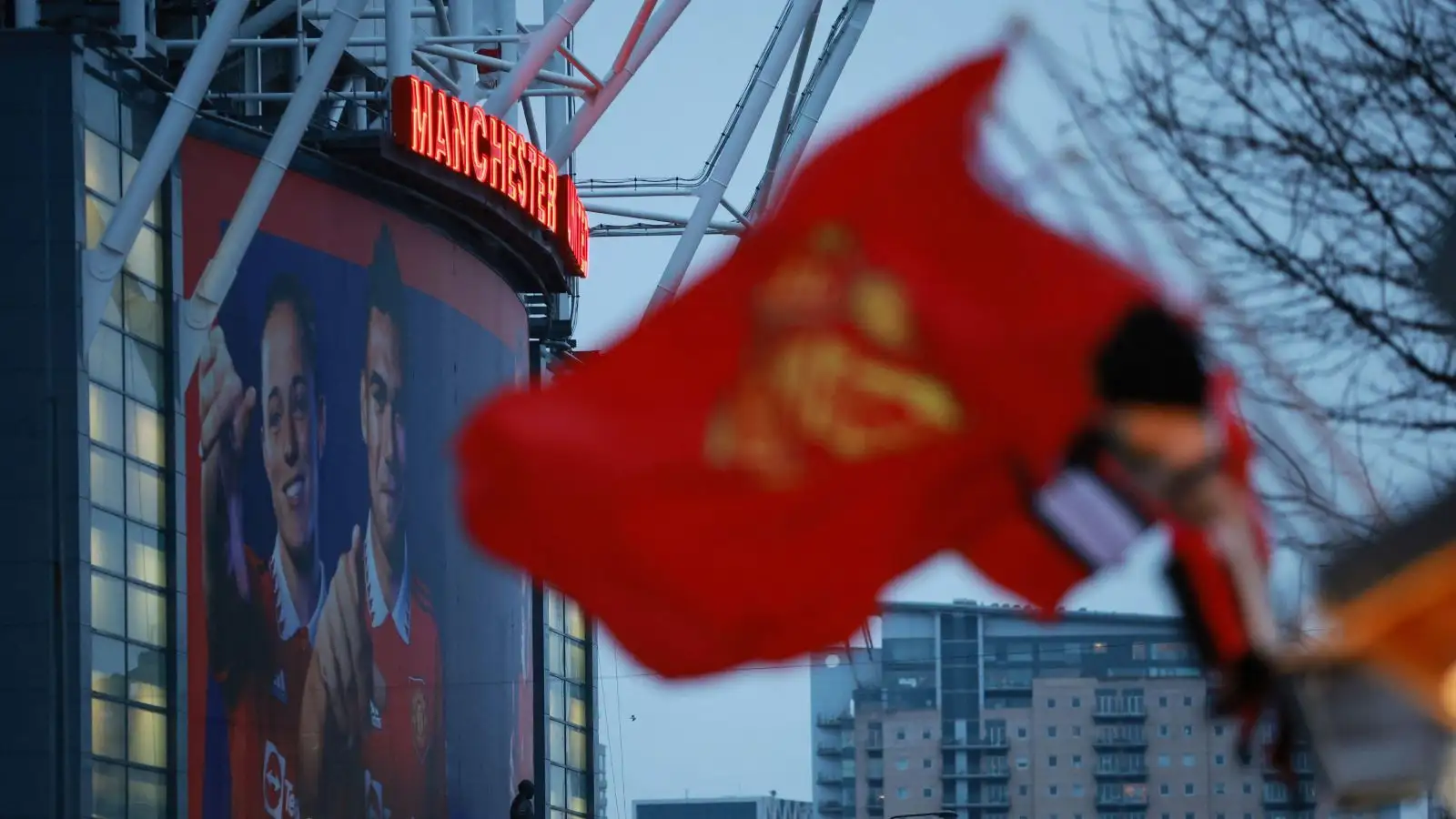 A potential takeover of Man Utd is no closer as revised bids for the Premier League club are still below the Glazer family's valuation, according to reports.
Sheikh Jassim Bin Al Thani and Sir Jim Ratcliffe have both reportedly submitted new world-record bids of around £5billion for the club after a second round of bids were lodged by interested parties last week.
The first round of bidding took place last month and it has been reported there are as many as eight separate potential investors.
No figures have been revealed, but one or more of the initial bids were reportedly in the region of £4.5billion.
The Glazers acquired the club for £750million in a highly-leveraged deal in 2005. After a controversial reign, they announced they were seeking "strategic alternatives" that could include a sale last year.
Ratcliffe, who made an unsuccessful bid to buy Chelsea in 2022 and already owns French club Nice, visited Old Trafford last week.
The 70-year-old was born in the Manchester area and is a boyhood United fan. He is one of the richest people in Britain with an estimated personal fortune of £6bn.
Sheikh Jassim has said his interest is a private initiative through his Nine Two Foundation and is not connected to the Qatari state.
His representatives also visited Old Trafford last week for talks, which were understood to be positive and constructive.
Finnish businessman Thomas Zilliacus confirmed earlier this week that he has also submitted an offer but now ESPN claims sources have told them that 'revised bids to buy Manchester United will fall short of the Glazer family's valuation although there is still hope a buyout can happen'.
All the bids 'remain below the asking price of around £6bn – although there is hope that the Glazers might still accept a compromise fee to allow a takeover at Old Trafford'.
The report adds:
'After the latest round of offers, bidders are waiting to hear from Raine Group, the US bank working with the Glazers, on what the next stage of the process will look like. Raine could invite a third round of offers or name a preferred bidder.

'United staff have been told to expect "clarity" on the ownership situation by the end of the season.

'Sources have told ESPN that it's still "business as usual" although there is an acceptance that contract extensions for key players — including Marcus Rashford — and the summer transfer window will be impacted by whoever is in charge.'
And talkSPORT reporter Alex Crook explains that the potential sale of Man Utd is "all up in the air" with a split still existing between the Glazer siblings.
Crook said: "Still more questions than answers when it comes to this takeover process.
"It was chaos last week when we were being told from sources close to Sheikh Jassim Bin Al Thani in Qatar, and from Sir Jim Ratcliffe, that their bids had gone in ahead of that soft deadline.
"Then we found out from The Raine Group, who are handling the process for the Glazers, that those bids had not been submitted. They did go in at the back end of last week. Both those offers are world record bids of around £5billion.
"Both are short of the £6billion valuation that the Glazers have allegedly put on the football club. We've heard from a guy called Thomas Zilliacus, he's a Finnish businessman, I'm not sure we are taking that one seriously on this Monday afternoon.
"I think it remains to be seen if the Glazers remain committed to a full takeover of the football club, I'm not sure they are. Joel and Avram Glazer, the two who are the focal point, I think their preferred option is minority investment.
"We know the Elliott Group are willing to come in and provide funds for a small investment. Joel and Avram, their main focus appears to be raising some funds for a partial buyout than sell the whole football club.
"The sticking point is there are six siblings who have shares in the football club, the other four all want to go through with a 100 per cent sale.
"It's still all up in the air, will there be a third round of bids? Will there be a period of exclusivity either for Sheikh Jassim or Sir Jim Ratcliffe? At this stage that looks unlikely, but we need some answers soon."
READ MORE: Thomas Zilliacus beats Sheikh Jassim: Man Utd fans want 50/50 ownership over limitless cash