Marcus Rashford AVAILABLE and Frank Lampard somehow vindicated despite desperate record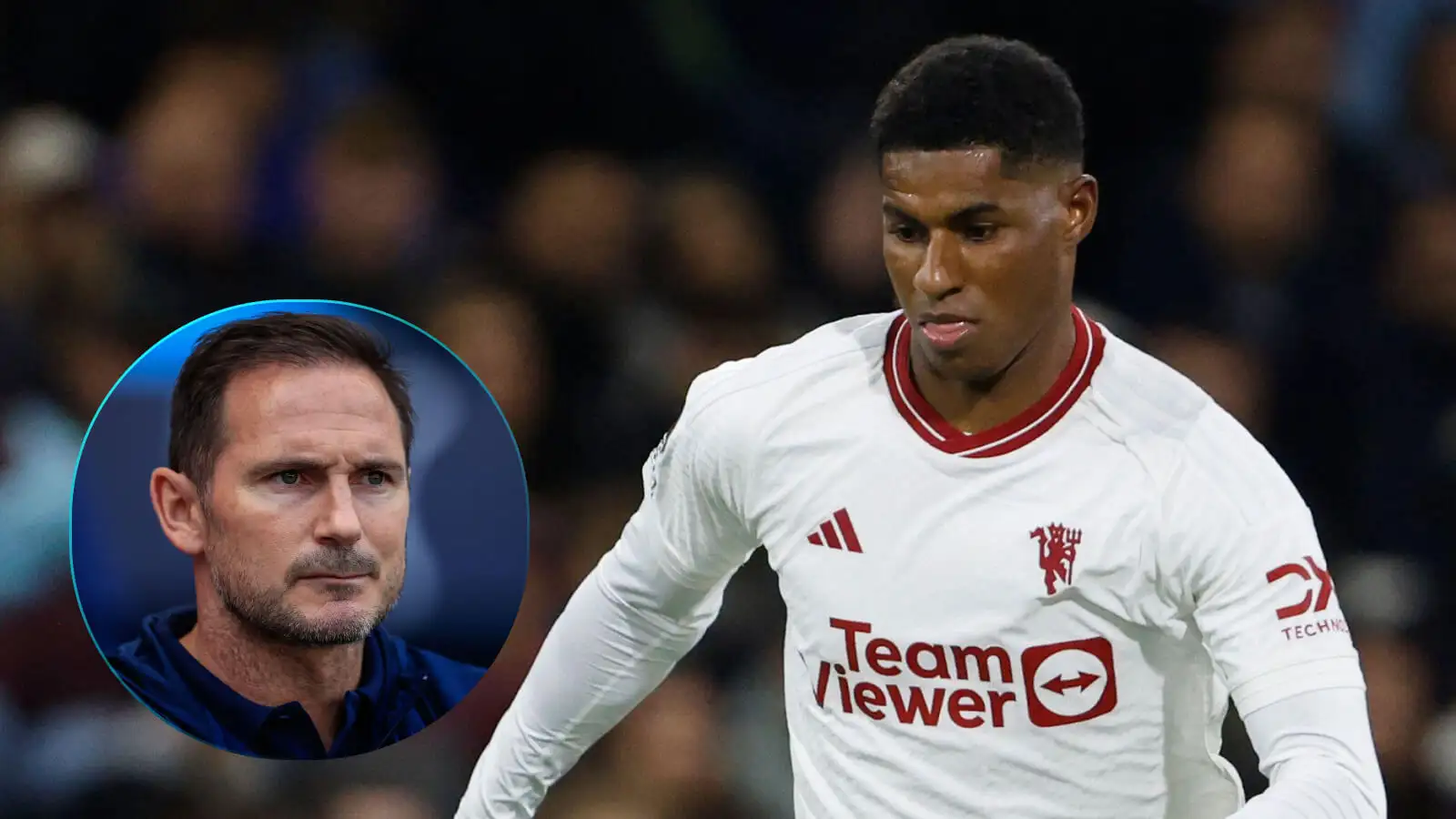 Only somebody who works for the Daily Mail would think Frank Lampard has somehow been vindicated by Chelsea's form. Plus, a minor car crash gets major coverage..
Horror Rash
The Sun are very invested in a minor car crash because it involved a Manchester United player…with 10 (sorry, TEN) headlines in 24 hours about what the police are calling a 'non-serious road traffic accident'.
It was a 'non-serious road traffic accident' in which nobody was hurt, Rashford's car was only 'dented' and no ambulance was required, which obviously entirely justifies this description:
Man Utd star Marcus Rashford rushed to help woman driver after horror crash in £700k Rolls-Royce – as he breaks silence
'Horror crash'!
In breathless exclusives on Monday morning, we were told that the 'woman driver' (by now a 'gran' because that's obviously far more newsworthy) 'had no idea who he was' and had her taxi paid for by Manchester United.
There was then a 'major update' which was anything but; it turns out that the police 'have said they won't investigate Marcus Rashford's horror car crash any further'. Because of course the police usually 'investigate' minor car accidents.
Rashford was then 'pictured driving to training in Rolls Royce days after terrifying car crash in £700,000 motor'. It's now not just a 'horror crash' but a 'terrifying crash', which somehow did not prevent a man turning up to work.
Monday night brought another 'exclusive' as The Sun spoke to a man who lives near the Manchester United training ground and he confirmed that sometimes the players drive 'recklessly'. More as we get it.
Oh, and there is more, with the TENTH story on a minor traffic accident coming from Neil Custis, seething because Erik ten Hag 'strangely, refused to do a press conference ahead of the tie':
Marcus Rashford AVAILABLE for Man Utd Carabao Cup clash vs Crystal Palace despite late-night crash in £700k Rolls-Royce
Yes, a man is AVAILABLE to do his actual job three days after a minor collision in which he was entirely unhurt.
Hint, hint
You know who else is AVAILABLE to play for Manchester United v Crystal Palace. Mason Mount, that's who.
And how do we know that? Because the Manchester Evening News inform us that 'Mason Mount drops Manchester United selection hint before Crystal Palace game'.
Now usually the 'hint' is a right load of anodyne bollocks that can only be a 'hint' if you squint, but this time Mount has literally posted on Instagram that he is 'ready' for the game. We think that qualifies as slightly more than a hint, fellas. Obviously it doesn't qualify as clickbait mind, so a 'hint' it is.
Sack race
Mediawatch naively thought that Manchester United's win on Saturday would put an end to nonsense Erik ten Hag sack talk, but the Mirror knows there are legs in those keywords…
Jonny Evans makes his feelings on Erik ten Hag clear after Man Utd sack stance emerges
And when did this 'Man Utd sack stance' emerge? September 19. And Evans did technically speak 'after' September 19. Just quite a long time 'after'.
Traducer
Obviously, the only story in town really should be Chelsea, with Mauricio Pochettino coming under pressure for the early-season form of a team in some sort of perpetual crisis.
Which obviously gives the Daily Mail's Oliver Holt a chance to claim that Frank Lampard was badly treated. Yes, the same Frank Lampard who has won one of his last 21 games as manager.
Sunday was a good day for the reputations of Graham Potter and Frank Lampard. Most Sundays have been like that this season. Most Saturdays, too, come to think of it.
If you watched Chelsea lose narrowly to a very good Aston Villa side with a young, naive side and thought 'well, this is a good day for Frank Lampard' then you are a) a fool or b) work for a famously right-wing newspaper obsessed with English managers.
Both men were belittled, to a greater or lesser extent, when they were placed in charge of the madhouse formerly known as a successful football club called Chelsea. Both men were traduced.

Potter was called weak and naïve and out of his depth and not the right kind of character to lead a big club. Lampard was ridiculed, too. Those who had already decided he was an ineffectual coach crowed that their suspicions had been confirmed.
Now we have some sympathy for Graham Potter but was Lampard 'traduced' ('speak badly of or tell lies about (someone) so as to damage their reputation')? We're pretty sure he damaged his own reputation.
Lampard arrived at Chelsea having been sacked by Everton after a run of one Premier League win in 12 games. Now, it's not been all plain sailing for his successor Sean Dyche at Everton but he picked up three wins in his first 12 Premier League games in charge.
Five points in 12 games became 13 points in 12 games with a change of manager. Traduce that.
Lampard then ludicrously took over at Chelsea and claimed five points from nine Premier League games. Things have not been going well for Pochettino but at least his five pathetic points have come from six games.
The chaos of mediocrity at Chelsea is not down to Pochettino, just as it was not down to Potter or Lampard.
But under Lampard, it was not merely 'mediocrity' but abject disaster. He emerged with a 9% win rate. You can't just lump him in with Potter and his 39%. The two are not equals.
Holt is right that Chelsea are a right royal mess and blame cannot be laid at the feet of Pochettino. But also, Lampard is an ineffectual coach. Both things can he simultaneously true.