Mediawatch: Let me eat your cylinders of joy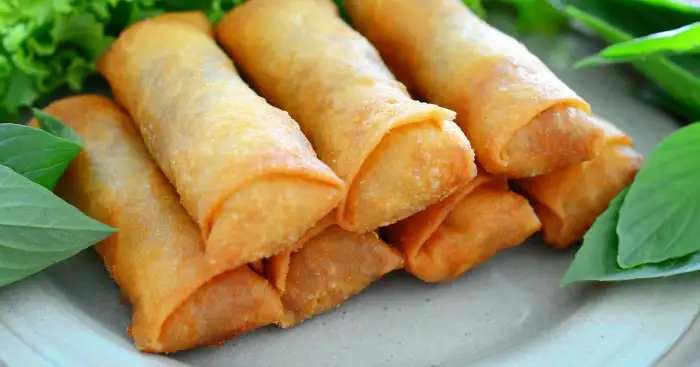 Lord of the Wing's
Mediawatch has long suspected that the Daily Mail have a deal with Wing's Chinese restaurant in Manchester. How so? Well, look for yourself:
'Louis van Gaal and Manuel Pellegrini dine out in Wing's… but will they both be flying out of Manchester in the next few weeks?' – May 16, 2016.

'Louis van Gaal enjoys four-hour last supper at Wing's after ex-Manchester United boss arrived in owner's £300,000 Bentley' – July 17, 2016.

'Pep Guardiola heads out in Manchester after his first official day as City boss… and he's ALREADY at Premier League stars' favourite haunt, Wing's!' – July 6, 2016.

'Claudio Bravo dines at Wing's as his move to Manchester City from Barcelona nears completion' – August 24, 2016.
There are plenty more, too, but this section is going to be long enough without listing them all.
On Monday afternoon the Daily Mail didn't so much jump the shark as jump it, catch it in a net and then use its fin to make soup. 'Inside Wing's: The Chinese restaurant in Manchester that's a favourite haunt for dozens of Premier League stars,' their headline reads. Yes, Mike Keegan has been sent to a Chinese restaurant in the name of sports journalism.
The whole piece is stuffed full of wonderful lines, so Mediawatch will try and be selective. To say that Keegan lays it on thick to blow smoke up Wing's arse is an understatement:
'The Wing's experience started with the phone call to make the reservation, answered by none other than the man himself who was courteous, friendly and said he would look forward to seeing us at 8pm.'
Sounds an awful lot like most other restaurants to us, Mike.
'In the middle stands a statue of Abraham Lincoln which commemorates support for the abolition of slavery by Lancashire cotton workers during the Civil War. The statue was bound for Liverpool until resourceful Mancunians got wind and paid for it to come here instead. Some rivalries stand the test of time. The imposing 16th president of the United States, however, is rapidly becoming only the second most-popular attraction in his own square.'
Hahaha, f**king hell.
'Our reporter had the choice of a la carte or banquet menus upon arrival at Wing's.'
Again, as with almost every other half-decent Chinese restaurant in the country.
'The white-gloved staff are attentive and wheel the delicious food to the table before answering any questions.'
Why would waiting staff answering questions be considered a bad thing in a restaurant?
'Sir Alex Ferguson became a regular. Players followed Ferguson's lead and its popularity soon crossed the divide, with City stars and visiting clubs to Manchester making a beeline. Blackburn Rovers even held a Christmas Party there.'
'Crossed the divide'? It's a restaurant, Mike. Players from both clubs going there is not a surprise; it's entirely normal.
'I get a text from my mate Martin, a fireman in central Manchester, asking me what I am up to. When I tell him where I am he responds: 'Tell Wing 'the gaffer' will be in later this week. You see it does not matter if you are a fireman or a footballer, the reception will be the same – you will feel looked after.'
It's the third time Mediawatch is going to say this: THIS IS THE SAME AS ANY OTHER RESTAURANT. Has Keegan only ever eaten at takeaways?
'First the starters: the fillet steak rolls in black pepper sauce were a cylinder of joy, with the chicken cakes in Tom Yum sauce a zesty promise of good things to come.'
You know what, we have to stop here, because it's just not going to get better than this. Ever.
'Cylinders of joy'! 'Zesty promise of good things to come'! Move over Anthony Bourdain; Mike Keegan is in town.
Reminder: This is a piece sold as sportswriting, 1,131 words on a Chinese restaurant. Hope the cylinders of joy were worth it, Mike.
Flying without Wing's
'And then there is the discretion. Wing politely declined to be interviewed for this piece, as he always does. He gets requests from around the world on an almost daily basis, or, more accurately, every time a footballer is pictured leaving the restaurant.

'He could write his own book, and would no-doubt be a reporter's dream contact, but he knows that what goes on in Wing's stays in Wing's and that confidentiality is part of the attraction for a certain type of customer. Privately, Wing was said to be mortified when he was spotted leaving the Lowry Hotel recently after delivering to Paul Pogba.

'Other restaurant owners in the city will be envious of the publicity. For Wing it is a constant worry. Privately he does not want to be seen as cashing in on his famous punters and gets nervous with every paparazzi shot' – Mike Keegan, Daily Mail, September 5.

'Wing's Chinese restaurant is in Manchester city centre, and attracts a certain type of clientele. The restaurant's owner – Mr Wing himself – is never afraid to push for as much publicity as possible, and is often snapped in the photographs with the city's celebrities at his five-star venue' – Kieran Gill, Daily Mail, April 13, 2015.
Maybe he just doesn't like you, Mike?
Ahead of his time
Mediawatch is no fan of Paul Scholes' new rent-a-quote persona, but The Sun should be ashamed of the way in which they have twisted his words. They won't be.
"There needs to be a real step up in quality in England," The Sun quote Scholes as saying. "Other than Sergio Aguero, Kevin De Bruyne and David Silva, we don't have the best players. All the best players are in other countries. The best players are in Spain or at Bayern Munich and Juventus. We're linked with big players – Gareth Bale is a top player – but we don't get them now. Not anymore. You never see a Lionel Messi coming over here, you never see a Neymar in the Premier League."
'Man United legend hits out ahead of derby by saying Jose Mourinho does not have the top footballers at his disposal,' is The Sun's take. Always look for the controversy.
'Scholes' words are sure to hit at the heart of United fans who have seen their side splash close to £150million this summer. That included the world record £89m capture of Paul Pogba.'
Quick note, guys: These quotes are from a book that is published this week. 'Ahead of the derby' is a helluva of a stretch given that the comments were presumably written months ago. They were also made before Pogba's signing, so using them as a dig against that is nothing short of wilfully misleading.
Keep up the good work.
Damning
The Sun aren't the only ones deliberately twisting Paul Scholes' words on Manchester United. 'I would rather watch Salford than Man Utd,' screams the Daily Mirror's back page on Tuesday.
'Paul Scholes has delivered a damning verdict on Premier League and his former club Manchester United by claiming he would rather watch non-league football,' David McDonnell writes.
Pow! Boom! Thwack! Scholes isn't holding back here, is he?
Actual quotes from Scholes:
"I probably do enjoy watching Salford more. I don't know if it's as much that I don't like the hassle of going to the game, getting in, sitting in traffic. Going to Salford, I park up behind the goal and get out of my car."
So less a 'damning verdict' on Jose Mourinho's team and more on Manchester's traffic planning issues, then? Shameless.
Police release me
However, both the Mirror and Sun are merely making up the numbers when it comes to sensational back pages on Tuesday. Step forward the Daily Mail, and their 'Police fears for Jose v Pep'.
'The explosive rivalry between Jose Mourinho and Pep Guardiola – and the increased tension it may bring to the terraces – are part of the police's planning for the Manchester derby,' the piece begins.

'Sportsmail understands that officers on duty for Saturday's clash between the two sides, the first battle between the feuding managers with their new clubs in England, will be told of the pair's feisty history and the effect that may have on their operation.'
Oh now come on. Of course police will be briefed before the game, just as with every other football match they attend. But to try and hint that we're expecting the two managers to start punching each other is utterly ludicrous.
Manchester United and Manchester City supporters hated each other plenty enough before Mourinho and Guardiola arrived, hence the 11 arrests made during and after the derby in March. The appointment of these two managers has not changed the mood a jot.
Speed > Accuracy
When writing a news story, you might think that accuracy is important. When writing a news story about match-fixing, you might think that accuracy is doubly important. Apparently not.
Take this tweet, from The Sun's senior sports reported Duncan Wright:
World Cup Fix: El Salvador claim someone tried to rig match with Canada – full transcript of bribe attempt here https://t.co/N6kdmdzd4a

— Duncan Wright (@dwright75) September 6, 2016
By 'full transcript', Wright actually meant "I've bunged this into Google Translate and whacked it onto the website to get clicks."
It all leads to some sensational – if completely nonsensical – paragraphs:
'Anything arréglense me. For me they can go to the prosecution … I can not tell you the name because in the first place does not serve anything.'

'The second is $ 20 per minute played and tie game. If someone plays 90 minutes and tied the game are 1,800 (dollars). And I can ask where they want, in banks, in the police, the prosecution, wherever they want. I am not one who walks lying to anyone.'

'Because it makes me weird. You say that if we put more than one goal not give us anything.'

'Own absolutely right, but the only thing is that for some serve'
After accusations over the inaccuracies of the translation, Wright responded:
@honigstein @Matt5cott @Marcotti so is indeed Google, apologies for my lack of schooling in languages but intention was to inform

— Duncan Wright (@dwright75) September 6, 2016
Sorry, but that's simply not true. The intention was not 'to inform', but to get the story up as quickly as possible, accurate or otherwise, in order to gain clicks. As Wright himself concedes.
Almost four hours after publication, with the story still at the top of The Sun's football homepage, the translation remains unchanged. So not only was accuracy not important initially, it was not even worth pursuing thereafter.
'Needed to go online asap' – it is the catchphrase of our time.
Keep plugging away
WATCH: @JackGoodacre3 or @Ibra_official? Could people tell the difference? More on #SSNHQ from 6am, Tuesday. https://t.co/zKz5Wk5E3x

— Sky Sports News HQ (@SkySportsNewsHQ) September 5, 2016
WATCH: Would this fool your friends? Full reaction to our @Ibra_official lookalike on #SSNHQ from 6am, Tuesday. https://t.co/1YmsqxdtNb

— Sky Sports News HQ (@SkySportsNewsHQ) September 5, 2016
WATCH: @JackGoodacre3 or @Ibra_official? Could people tell the difference? See here: https://t.co/SIkCDMyiNL https://t.co/rafkf5tw2f

— Sky Sports News HQ (@SkySportsNewsHQ) September 6, 2016
WATCH: Would you be fooled by this 'Zlatan' lookalike? Some Man Utd fans were…https://t.co/IQEOnhvOLI pic.twitter.com/k1yf3MBs0p

— Sky Football ⚽️ (@SkyFootball) September 6, 2016
Am I Zlatan? @ManUtd fans have been taking photos with this man, but he's got a surprise for them @Ibra_official https://t.co/yFoh71XnCR

— Sky News (@SkyNews) September 6, 2016
God we miss actual football.
Duel in the crown
'Countdown to Jose vs Pep is on – but which derby is the biggest in the world? Our writers have their say' – Daily Mirror.

'EXCLUSIVE: Jose Mourinho vs Pep Guardiola raises police fears' – Daily Mail.

'Pep Guardiola vs Jose Mourinho is a huge early psychological battle' – Sky Sports.

'Pep vs José in Manchester' – Sport24.

'Pep v Jose: the Manchester Derby rekindled' – Yahoo.
There will also be 22 players starting the match at Old Trafford too.
The glorious return of acewatch
'Record-breaking England ace still being snubbed by Chelsea' – Daily Star.
Number of senior caps earned by England 'ace' Nathaniel Chalobah: 0
Paragraph of the day/week/year
'So what, then, is it about Wing's? The answer, after all of that, is pretty simple. It's just good' – Mike Keegan, Daily Mail.
Worst headline of the day
'Ex-Arsenal target Mauro Icardi's sexy Wag and agent Wanda teases fans with saucy selfies' – The Sun.
Football news? F*ck off.
Recommended reading of the day
David Squires on England vs Slovakia 
Matt Stanger on the only British player in South America
Mike Keegan on Wing's. Honestly, just read it. Drink it in.