Manchester United 'silence' broken and Liverpool's 'special advantage' in Mbappe chase revealed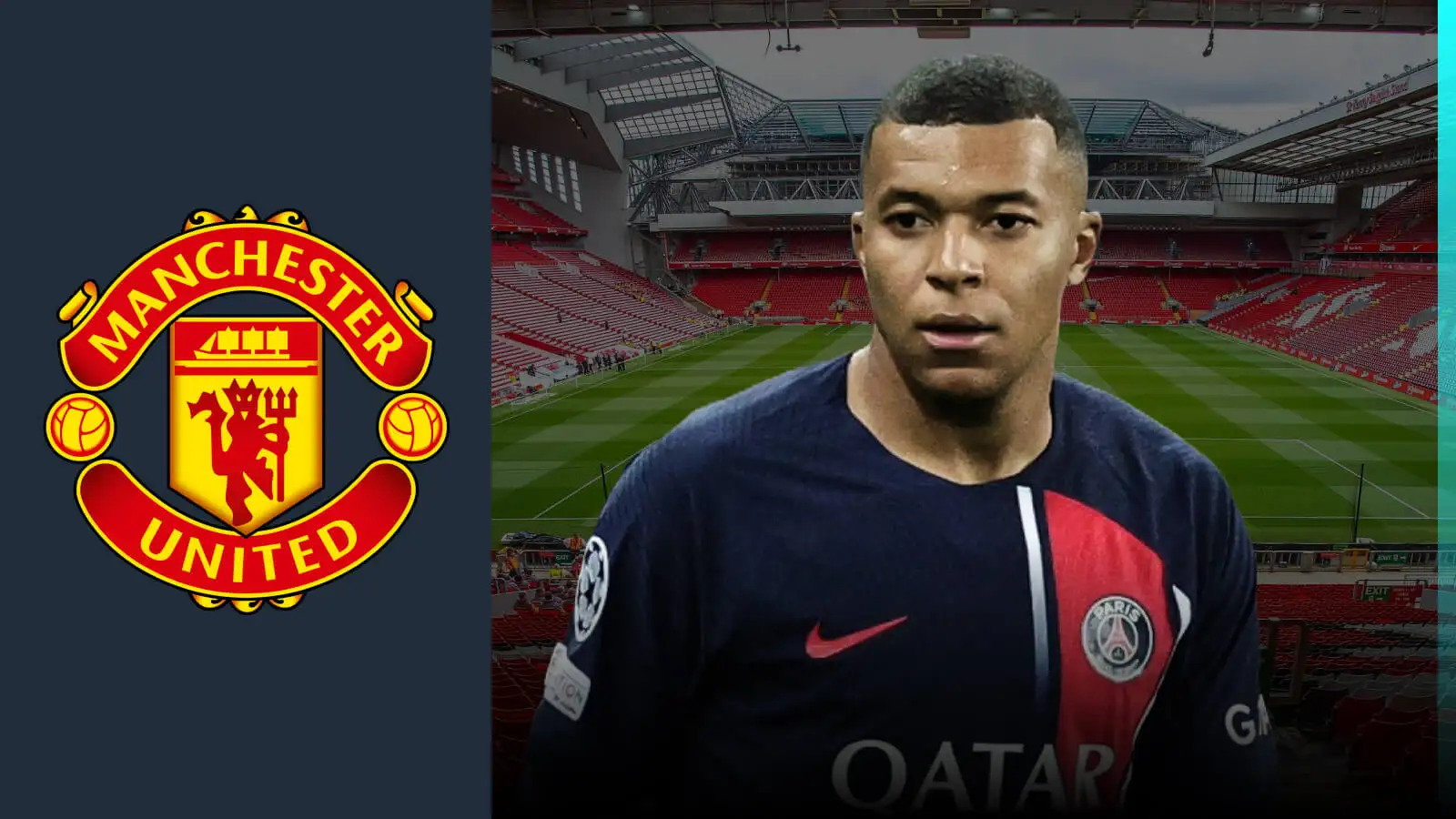 There is a huge update and 'more struggles' for Manchester United, while Kylian Mbappe to Liverpool is very much back on thanks to their 'special advantage'.
Silence is golden
A stunning brace from the Daily Mirror website, who butcher two tabloid headline crutches in one go:
Ed Woodward breaks silence as he lands new role hours after Man Utd successor's exit
It was more than a day after Richard Arnold's imminent departure was announced that Woodward's 'new role' came to light. 'Hours after' is technically true but generous. This Mediawatch will be published hours after Thursday's but that just sounds stupid.
And good lord, the breaking of a man's silence has never been nearly so mundane:
I am excited to be joining the SentientSports board and working alongside Ryan and the team. The blend of sports and AI technology at SentientSports is truly cutting-edge.

With some of the industry's leading AI talents involved, I see tremendous potential for innovation and expanding global digital fanbases. I'm thrilled to be part of such a dynamic company with the potential to revolutionise the global digital sports landscape.
But yes, Ed Woodward becoming a strategic advisor for SentientSports is huge Manchester United news.
What goes on behind-closed-doors
The MailOnline also have their say on the Premier League's current form team – no-one has more points than Erik ten Hag's side since the beginning of October:
More struggles for Manchester United as they're held by Championship side Hull in behind-closed-doors friendly… with Antony and Donny van de Beek among those given a run-out
'More struggles' for a side above Newcastle, Brighton and Chelsea, is it?
Things are obviously far from well at Old Trafford but any attempt to manufacture a crisis out of the current situation just looks a little silly.
a) It was a game designed specifically, in the words of the Manchester Evening News, 'to build match sharpness in those who have been on the periphery in recent weeks'.
b) Willy Kambwala, Toby Collyer and Joe Hugill all took part in this clearly crucial fixture.
c) Do we still have to pretend that the results of behind-closed-doors friendlies are particularly newsworthy in 2023?
READ MORE: Ferdinand drivel sparks £50m Man Utd questions as Ratcliffe accepts Fergie trap over transfer boss
Buzz Kyl
There are two guarantees during an international break, however: one 'big' team must be on the brink of disaster; and Liverpool must be close to signing Kylian Mbappe. Sometimes a crisis-adjacent Liverpool are close to signing Mbappe, which is the true holy grail. But they are flying so the Daily Mirror website takes advantage.
'Kylian Mbappe to Liverpool? Jurgen Klopp boasts key ally who'll be crucial to transfer,' is how they dress up something which has been common knowledge for ages and which Mbappe himself has referenced in interviews before: his mum is a Liverpool fan.
Does that make her a 'key ally' that Klopp can 'boast'? Or does it mean she probably liked Kenny Dalglish or something growing up and will obviously allow that to sway decisions made over the future of her son and client?
The idea that Liverpool have a 'special advantage' in the race to sign Mbappe, purely because his mother is a fan, is utter nonsense. Unless Fayza Lamari's vague support of the club lowers the sort of stratospheric wage demands Klopp has already publicly scoffed at – and that is before he has the added pull of free agency to demand even more – it means nothing.
No-vember
'Ratcliffe looks set to complete his £1.3bn buy-in for a 25 per cent stake of the Red Devils on Monday' – Ken Lawrence, The Sun, November 10.
'SIR JIM RATCLIFFE will be forced to wait until mid-January before his takeover of Manchester United is complete' – The Sun website, November 17.
Palm reading
'They both came through the youth ranks at Manchester City, destined for great things from an early age,' writes David McDonnell in the Daily Mirror of Jadon Sancho and current media darling Cole Palmer.
'They both left City because they were desperate to play more regularly and felt their chances of that were unlikely remaining as supporting cast members of Pep Guardiola's glittering squad. But while one is thriving in the Premier League and has just received his first England call-up, the other faces a bleak future, frozen out by his club and forced to train in exile.'
That's not a just comparison though, is it? Sancho didn't leave Manchester City and immediately start 'floundering'. He became brilliant for Borussia Dortmund, scoring 50 goals and assisting 64 in 137 appearances, winning the DFB-Pokal and earning 22 England caps.
Palmer has been very good for 10th-placed Chelsea but has played 11 games since leaving Manchester City. At Palmer's age, Sancho was in the middle of his third full season of top-flight and Champions League football as a regular international.
Aside from both being seemingly entirely justified in leaving Manchester City, they are really not the same.
I coulda been a contender
'How the most contentious goal of the season unfolded: Every word VAR officials said as they made triple check on Anthony Gordon's controversial winner for Newcastle against Arsenal' – MailOnline.
Mediawatch reckons Klopp, Luis Diaz and a handful of Liverpool supporters might have something to say about 'the most contentious goal of the season'.
Con man
'Gareth Southgate hails model pro Conor Gallagher – but Chelsea midfielder holds unwanted Premier League record' – The Sun website.
The most fouls of any Premier League player by mid-November is neither a 'record', nor in this case particularly 'unwanted'.
Incredibly irresponsible headline of the day
'Luis Diaz's dad almost collapses as Liverpool star scores winner against Brazil' – Daily Express website.

That's their top news story. Is there a particular need to report on such a glorious and emotional moment in that way after recent events?
BBC, it's as easy as 1, 2, 3
'Gary Lineker is set for a new contract as the BBC look to tie down £1.35m-a-year Match of the Day host… just eight months after highest paid star was suspended over migrants Tweet' – MailOnline.
'Gary Lineker 'set for new £1.3m-a-year Match of the Day deal' just months after BBC suspended him over tweets' – The Sun website.
'Match of the Day host Gary Lineker 'getting new BBC contract' months after suspension' – Daily Express website.
Alternatively, Lineker in line for a new BBC contract just months after receiving a personal apology from the grovelling broadcaster over completely justified opinion.