Richards urges City to sign Aguero cover in title challenge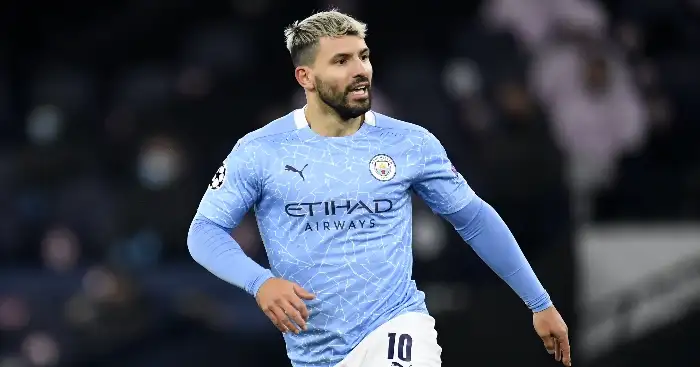 Micah Richards has backed Man City to sign a new striker this month, calling it the 'icing on the cake' of their title challenge.
Pep Guardiola's men have won their last five league matches and are back in the top two.
Their most recent victory was a dominant display against Roy Hodgson's Crystal Palace.
---
FEATURE: Ranking Premier League clubs by games missed through injury
---
After Liverpool's 0-0 draw with Man Utd, City are three points behind the Red Devils with a game in hand.
When asked who will win the title, Richards said: "City, I've backed them from the start of the season, just because of the size of their squad.
"I know they are winning games but just when you want to break down a side later on like Liverpool, United or Chelsea, I think they need a striker, just to put the icing on the cake.
"And if they get a striker in January, I'll still say Man City. I backed them at the start of the season.
"Liverpool have done well without [Virgil] Van Dijk and [Joe] Gomez, so I'll always give them a shout as well.
"I still think it's between Man City and Liverpool, I really do. I just think there's a little bit more quality in the squads."
City have been linked with a move for Harry Kane to replace Aguero.
The Argentinian international is now 32-years-old, which means he is nearing the end of his career in the Premier League.
Guardiola has used Ferran Torres and Raheem Sterling as forwards this campaign to replace him.
Phil Foden and Sterling have both scored eight goals this term, making them the top scorers at the Etihad.
Gabriel Jesus is also available, although the Brazilian has yet to hit the heights expected of him.
Jesus played in the 4-0 victory over Palace but failed to score.
City's next match is against Aston Villa on Wednesday 20th January.