Henderson shamed by Bellingham refuting Man Utd in morals over money XI who rejected huge deals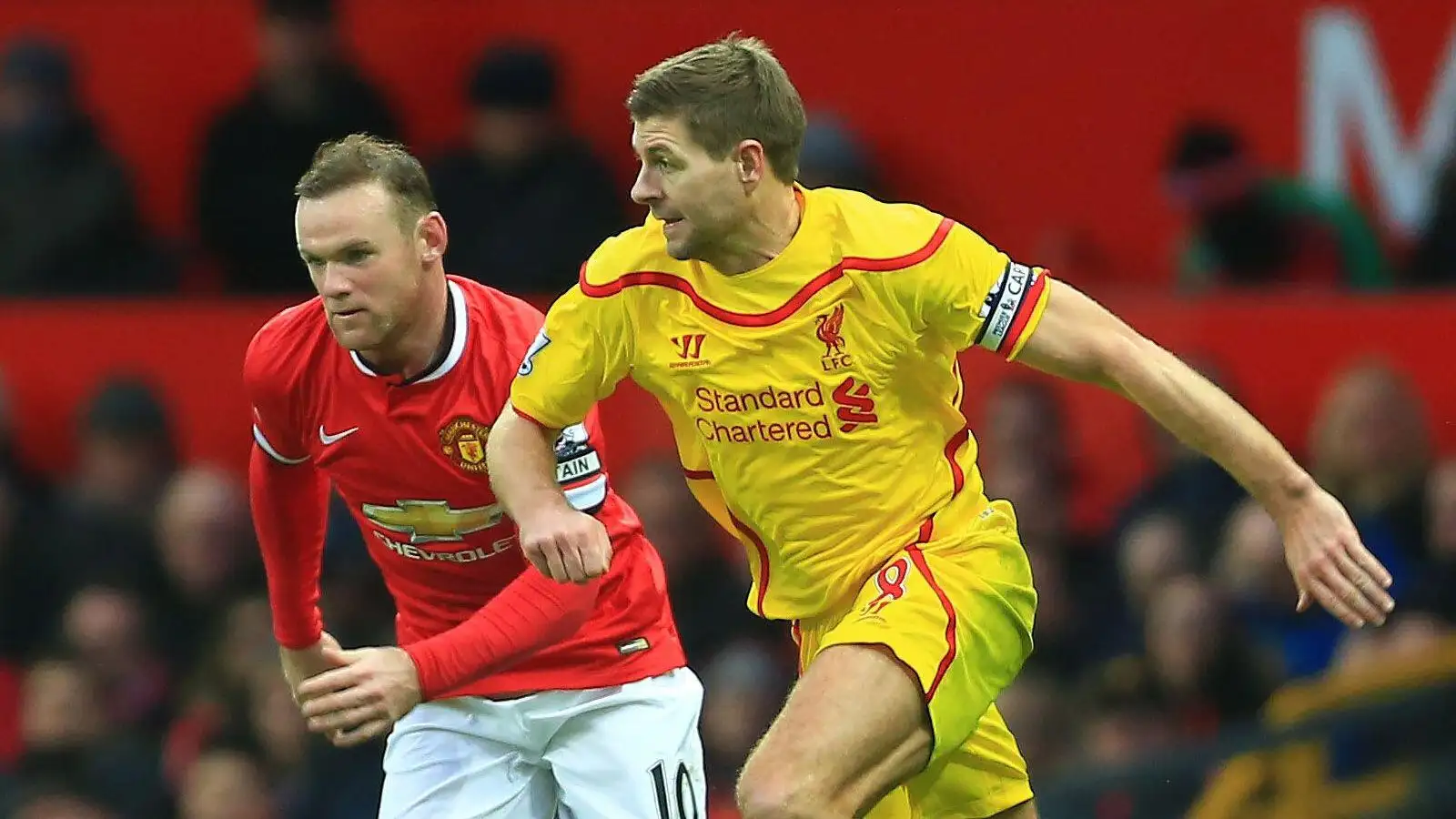 It has not been a strong summer for those who claim footballers are not greedy. But Man Utd will tell you that even the biggest contracts won't tempt some.
Some players, Jordan Henderson apparently among them, jumped at the chance to chase the money, as shown by our Loadsamoney XI.
This lot showed that there are still plenty who favour competition over cash.
GK: Hugo Lloris
While the world champion is yet to make a final decision, the suggestion is that Lloris will resist the lure of Saudi Arabian lucre when it comes to choosing his next club.
After 11 trophyless years with Spurs, Lloris has "a desire for something else" and "will carefully study what is possible", including an offer from an unnamed club to triple his current earnings in north London.
That was reported as long ago as May, with Spurs signing a replacement – Guglielmo Vicario – in the interim before leaving Lloris out of their pre-season tour squad 'to explore prospective transfer opportunities' as he enters the final 12 months of his contract.
It remains to be seen where the Frenchman ends up but European options such as Nice and Paris Saint-Germain provide a fresh challenge, a more familiar climate and a solid enough living to make a Middle East switch redundant.
CB: Micah Richards
After Bursting Onto The Scene as a teenage phenomenon for club and country, Richards soon parlayed his apparent destiny as a future England captain into a role as Manchester City's highest-paid player at 19.
The £50,000-a-week contract penned in February 2008 was designed to last five-and-a-half years, yet neither party could have known the transformation the club would experience within mere months. One metamorphic takeover later, the situation had changed slightly.
It took time for Pablo Zabaleta to usurp Richards and monopolise the right-back position but the Argentinean was not for moving once he did, meaning opportunities were limited in a team outgrowing most of those Sheikh Mansour and friends had inherited.
But homegrown quotas and an academy graduate sheen protected Richards' worth to the extent that, as a bench-dwelling 25-year-old, he was offered a six-figure, five-year extension in 2014.
"I said no," Richards told a disbelieving Gary Lineker and Alan Shearer recently. "I said no because I was number two behind Zabaleta. So I'm not all about the money."
But he was all about joining Aston Villa for half of Manchester City's offer upon his release a year later, then having that wage halved after relegation in his first season back in Birmingham. And to make up for that deficit, he has worked "for every f**king broadcaster" since.
Oh no. @MicahRichards has admitted his biggest mistake 😭

📲 Watch and listen to #MOTDTop10: Greatest French Premier League Players on @BBCiPlayer and @BBCSounds#BBCFootball pic.twitter.com/zenP0Ois4C

— Match of the Day (@BBCMOTD) April 10, 2023
CB: John Terry
Not one to bask in the adulation of an obsequious public, Terry had many avenues leading out of Chelsea in 2017 after bowing out with a 26th-minute substitution orchestrated to optimise sycophantic applause.
The centre-half ultimately spent an unsatisfactory year at Aston Villa before his retirement but China seemed like an obvious destination when Terry finally departed Stamford Bridge – and indeed for a time while he was there.
After embarking on a one-man promotional jaunt to Guangzhou as part of the entirely real JT Captain China Tour in summer 2015, Leader Legend had inadvertently laid the groundwork for interest which developed as far as a plan to offer Terry £20m to play a single season in the Chinese Super League.
Various other offers from the Far East, ranging between £8m and £16m per year, were reported during the defender's twilight years but he never truly capitalised on his cache with the also entirely real Terry China Fan Club.
CB: David Luiz
"I am a guy with ambition and that is why I moved," said David Luiz in August 2019, explaining his shock decision to leave Chelsea for Arsenal. "I could choose a comfortable zone and get money and be cool and that is it. But I like a new a challenge and new things in my life."

The Brazilian had just signed a two-year contract, strong-arming the Blues into breaking their policy of only offering short-term extensions to players over 30. But candid discussions with Frank Lampard revealed a reduced role Luiz was not willing to accept.
Unai Emery was on hand to make his move as Luiz strolled into his spiritual home of Arsenal. But there was an opportunity to leave London altogether after an unnamed Qatari club put £220,000 a week on the table before the centre-half signed his forlorn Chelsea extension.
Perhaps exhausted from already accepting Doha dollar over two two years at Paris Saint-Germain, Luiz decided to prolong his career in Europe instead.
RW: Arjen Robben
Shanghai SIPG technical director Mads Davidsen would later declare his club to be "too ambitious" to move for players in their mid-30s like Robben and Bayern teammate Franck Ribery, but both were undeniably of interest to the Chinese Super League at one point.
The move never tempted Ribery, who said "money is not the most important thing for me" and instead stayed for a couple more trophy-laden years in Germany before bowing out after a few enjoyable seasons in Italy.
As ever, he and fellow perennial Man Utd target Robben were on a similar wavelength, although the Dutchman was a little more forthcoming in his observations.
"That is basically acknowledging your career is over," he said of moving to China. "I want to keep playing at the highest level as long as possible.
"It is all about a certain madness that is ongoing in China right now. They are offering some crazy figures. I also got some offers. The money on show is so crazy that you at least have to consider it.

"They are offering maybe four, five or six times the amounts you get at a big club. But money has never driven me. That is why I have had such a great career. It is about football for me.

"I do not understand players going to China at the age of 27 or 28. Those guys are at the peak of their career. That is a waste really. You only get one career. I sort of understand players who are already in their 30s."
A penny for his thoughts in 2023.
MF: Jackson Irvine
One of these players is not like the others. But Irvine deserves his spot for rejecting lifelong financial security to chase an objective that remains unfulfilled.
A change in rules meant Australian players suddenly became awfully desirable to Super League clubs in the winter of 2017, due to homegrown policy and the Socceroos' membership to the Asian Football Confederation.
Irvine, an Australia regular who had ended up in a relegation battle at Burton after sampling as much of the Scottish Premiership as possible, subsequently received a few calls. One of them resulted in an offer of £100,000 a week to leave the Championship behind.
"People close to me know the way I live my life. Crazy money would be wasted on me," he later said. "I sincerely hope I never make decisions based purely on financial gain. I want to do things I want to do and sometimes it takes tough decisions to get there.
"I want a career I can be proud of. Playing in the Premier League remains my lifelong dream."
Irvine did leave Burton that summer, but for relegated Hull. He is now captain of St. Pauli, having spent a season at Hibernian in between. The Premier League is out of reach but that moral code remains intact.
MF: Jude Bellingham
As Bellingham heads into the new season as an £88.5m Real Madrid signing hoping to carry England to Euro 2024 glory in Germany, few could argue against his career choices thus far.
It was suggested that the midfielder rejected a more lucrative contract with Manchester City to move to Spain this summer – and it would not be the first time Bellingham turned down a trip to north-west England after having his head turned by a deal slightly further afield.
"Man Utd made the biggest offer we received compared to Bayern, Dortmund, Leicester or other clubs like Wolves," one former Birmingham executive said of the race to sign Bellingham in 2020.
"Ed Woodward was the most insistent. We sat down and talked about how we could convince Bellingham. But Jude didn't make any decisions based on money.

"They offered much more salary compared to the rest. Maybe double. He was going to have guaranteed millions in the bank and he did not take them. That's not normal for a player at all."
The red carpet had been rolled out but even after meetings with Sir Alex Ferguson, Eric Cantona and presumably a couple more people who were far more relevant before Bellingham was born than after, the teenage superstar politely dismissed those Man Utd millions.
MF: Steven Gerrard
If there is one individual who isn't going to sell his soul for Gulf-based bank transfers, eternal loyalist and principled man of the people Gerrard must be him. Don't even waste your time.
'My career has been about football: neither vast amounts of money nor a celebrity image really interests me,' Gerrard wrote in his 2015 autobiography, released shortly after his Liverpool exit.
'So I had no problem when it became clear that if I decided to play Major League Soccer with LA Galaxy, it would be for less money than if I had stayed at Liverpool.'
And that is how you set an example. What a role model. Career over money, every time. Fight that good fight.
'It's also why I turned down a €13.5million (around £10m) net deal to play in Qatar for two years. That would have been more than I'd ever earned, but Qatar wasn't the right place for me and my family.'
Nice pay packet you've got there, the Middle East. Real shame if someone said no. My king. Way to take a stand. Some people really cannot be bought. Must be a Liverpool captain thing.
LW: Lukasz Podolski
When it came time to fly the European coop after almost a decade and a half of playing exclusively on the continent, Podolski inevitably decided to test himself in Asia. But it was Japan, not China who received his vote.
Podolski spent three years with Vissel Kobe, vocally opposing the Chinese Super League operation as "close to that of criminals" and "about anything but football".
The Germany international was in a strong position from which to pontificate. Shortly before his move to Arsenal in 2012, it emerged that Podolski had turned down an offer of £40m over four years – so £200,000 a week – from Anzhi Makhachkala. His Gunners wage, while far from a pittance, was around half that.
And fair play to Podolski, because the Chinese Super League essentially imploded a few years later, and Anzhi Makhachkala were dissolved in 2022. Someone make that man a financial adviser.
FWD: Robert Lewandowski
Precious few players have turned down both the Chinese Super League and Saudi Pro League, but Lewandowski can count himself among them. The 34-year-old has been entirely unmoved by the prospect of earning €150m a year in the Middle East, having rejected advances from further east long ago.
"An agent who brings stars to China contacted me," the Pole's agent, Cezary Kucharski, claimed in 2017.
"The name of the club was not mentioned, but if 'Lewi' had decided to go to China his salary would have been significantly more than £35m, which means to say he would earn more than Carlos Tevez.
"It's obvious, not only is Lewandowski younger, but a better player than Tevez," he added, not passing up on an opportunity to fire some stray bullets just for sh*ts and giggles.
Considering Tevez was on £615,000 a week with Shanghai Shenhua at the time, Lewandowski could have become the highest-paid player in the sport's history. But winning Bundesligas is far more enjoyable.
FWD: Wayne Rooney
There was a stage when not a transfer window could go by without Rooney being linked to China. As his Man Utd career started to wind down in an uncomfortable spotlight, the record goalscorer for club and country had little left to achieve in England and Beijing Guoan and Guangzhou Evergrande were primed to capitalise.
It reached a crescendo during the Chinese Super League boom in early 2017, when Rooney was offered unfathomable riches to become a pioneer of sorts for the league and an iconic commercial powerhouse in Asia. Think Cristiano Ronaldo and Saudi Arabia, only with considerably less Piers Morgan and just as much Man Utd being hoist by their own contract petard.
Rooney stood to improve on even his increasingly mutually dissatisfying £300,000-a-week deal with Man Utd, yet he decided to take less than half that home in a romantic reunion with Everton.
The striker never did make the China move, opting instead to keep that competitive fire burning after leaving Goodison Park for the second time as he tried to launch his own DC Universe with D.C. United and Derby County.
China ❌
Big-money moves ❌

Why does Wayne Rooney feel he must prove himself? pic.twitter.com/XQ93luBCD0

— Match of the Day (@BBCMOTD) February 22, 2018