Mourinho told his players to take it easy on Burton at half-time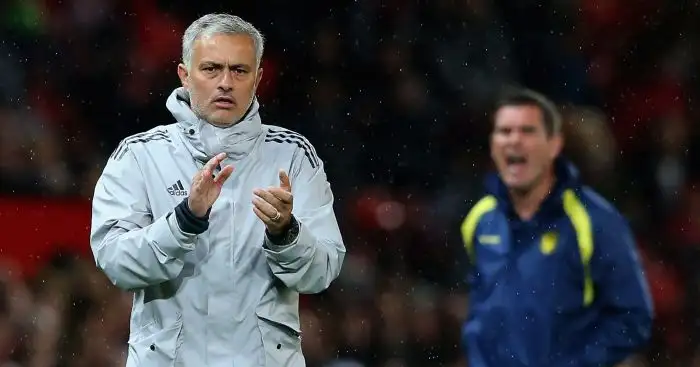 Manchester United boss Jose Mourinho admits that he told his players to take the foot off the gas at half-time to not humiliate "a great opponent".
The Red Devils raced into a 3-0 lead at the interval against Burton Albion thanks to two early goals from Marcus Rashford and one ten minutes before the interval from Jesse Lingard.
Only one more goal followed for United after the break when Anthony Martial got on the scoresheet on the hour mark and Burton even grabbed a consolation in injury time to make it 4-1.
And Mourinho claims it was not his objective to claim a "big result" and that he just wanted to "win the game".
"I just want to win the game," Mourinho told talkSPORT.
"The objective is not a big result – a humiliation to a great opponent that is his and will be fighting hard in the Championship.
"So we just want to win it, and while the result was open we did it in a strong way.
"When we arrive at half-time with the 3-0, from that moment it is just to let it go and finish as soon as possible."