Agbonlahor only the latest to use the tired Newcastle tropes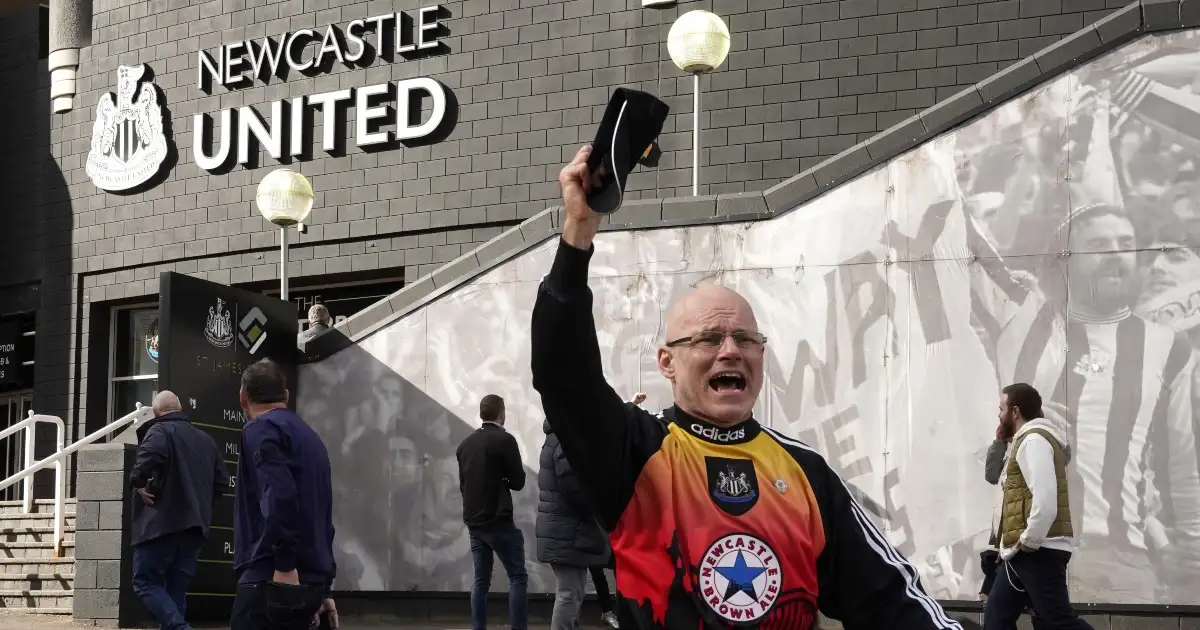 There may be no colder take than claiming players won't want to move to Newcastle because of the weather. The chance to be a hero outweighs it.
Down on the Newcastle quayside, you'll see everything the makes the city worthwhile. The restaurants, pubs, bars and views are all there, sprawled right in front of you. Walk up the ancient steps and, eventually, you'll be met by the breathtaking Georgian architecture of Grey Street. Every turn is a journey into one of the United Kingdom's most unique and historic cities. More pubs are scattered right through the centre, connecting the train station to St James' Park in as little as 20 minutes.
Then you hear the roar.
Walking up to the stadium – aptly named 'the cathedral on the hill' by Sir Bobby Robson, whose turn of phrase was so often poetic to the extreme – on matchday is such an experience for a football fan, home or away. Newcastle is a compact city; everything is so tight and right where you need it. The buzz before and after a game brings everything to life. Just down the road, there's the Northumberland coast, secluded, peaceful and a world away from the busy throng of city life. Newcastle is a place to be for a good time, which embodies the spirit of a community so often put down by political imbalance and unconscionable stereotypes.
It is a world centred around football, with history, art and music mixed in for good measure. A wonderful city which simply deserves much more than the tired tropes often thrown by people who are quick to dismiss it.
💰 "If you offer someone £40k a week for Newcastle or £30K to play for Brentford, they'd pick Brentford."

❌ "Because let's be honest, players don't want to live in Newcastle…"

Gabby Agbonlahor explains why some players will be reluctant to join #NUFC pic.twitter.com/8zNvMDi08L

— talkSPORT (@talkSPORT) November 28, 2021
It was no surprise to see Gabby Agbonlahor, the former Aston Villa striker who spent his whole life at his hometown club and in the same city of Birmingham, fail to grasp what makes Newcastle the place it is. Speaking purely from a football perspective, in the context of the January transfer window and persuading players to join the club, his main aim, as is so often the case, may well have been to spark outrage which generates clicks and debate and turns into money for the radio station that employs him. But the blasé manner in which he dismissed an entire area based on little more than the weather and its poor proximity to London was another example of how much of a commodity considered and balanced opinions are these days.
There have been countless reasons to avoid signing for Newcastle over the years and some that make it a difficult sell now, but absolutely none of them have to do with the state of the city, how cold it gets and how little there is to do in comparison to the capital. Career prospects have long been questioned because the club, in direct contrast to the city it sits above, has been lifeless, aimless and deliberately self-harming for 14 years. Everybody knows the story of Mike Ashley's ownership; it went way beyond a lack of ambition, extending into barely having the willpower to function as a business altogether.
By the end, Ashley was long gone, emotionally if not physically. The boardroom inhabited one man, Lee Charnley, and the role of communicator fell squarely at the feet of the manager. There was no plan to evolve. New contracts were given to ageing players who would have long outstayed their welcome at any club with an aim of improving, and reality has finally begun to bite. With less than a month until the new, incredibly rich owners with a grand vision of waking the place up will be attempting to pitch life at Newcastle to potential new recruits, they are bottom of the Premier League and winless. This is a rescue mission fading by the day. There is no need to suggest something as unfounded as cold weather could cost them key targets this winter; their performances and past attitudes may well have done that already.
But even now, with the situation as dire as it has arguably ever been in one sense, the point of Newcastle is shining through. Tuesday night's draw with Norwich could prove a fatal blow to dwindling survival hopes, yet the city still kicked into action. There was a resignation as fans exited the ground that night, but a hope and an optimism, a sense that the club could finally be what it always promised.
With a bit of fight and luck, the battle isn't over.
Newcastle may be far away and under a cloud of negativity due to generalisations from elsewhere, but soon it'll turn. The path could take a detour in a downward direction, but ultimately there is hope again, and when there is hope in Newcastle, with the attention the team generates, it can have an almighty impact. It takes a certain type of person to survive and thrive in conditions like that, where footballers are held in higher regard than anyone else, but those who can accept that can be the ones who finally make the difference. Plenty of footballers would love a piece of that.
Perhaps it is colder and more isolated than London, but the pull is something different. It is the chance to be the one who changes the course and makes a city smile again, to be held up as a hero and not just another member of another team in a giant capital, blending into the background.