The Barcelona offer to Frenkie de Jong is an insult to both the player and the game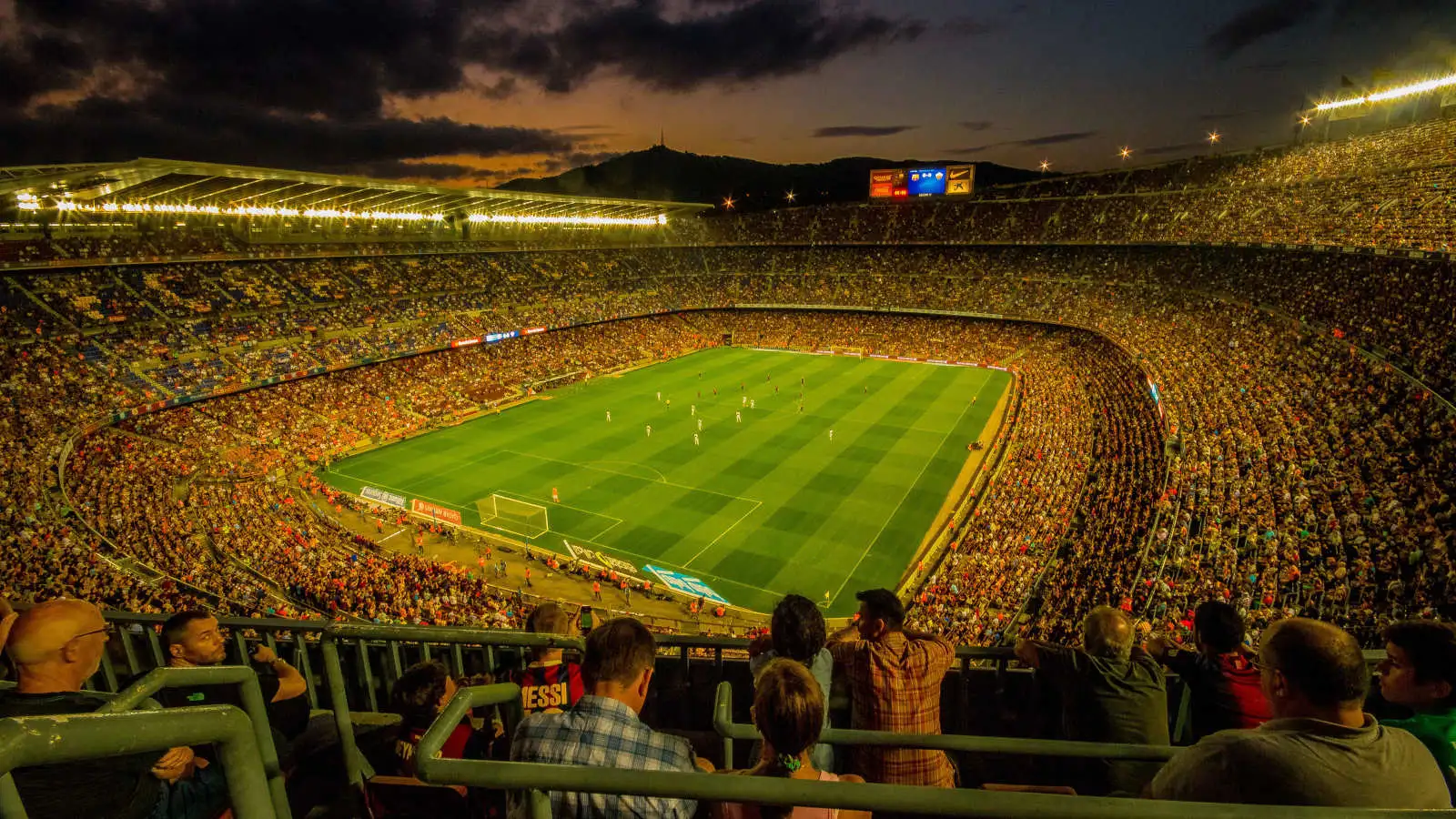 Frenkie de Jong agreed to defer on his wages. But now he wants to leave, Barcelona want to renege on the agreement they struck with him. That's bullsh*t.
It takes a degree of audacity to be truly terrible and there can be a point at which – regardless of what you may think of the ethics of whatever  somebody has done – it can be difficult not to stand back and admire the chutzpah.
Barcelona, as we all already know, are an absolute financial mess. One of the biggest in the entire history of the game. In debt to the tune of £1.2bn, they've already lost their most iconic player of all time, and now they've had to take out the sporting equivalent of an equity release mortgage, but this club – an organisation without any apparent self-awareness – now seems intent, in its desperation to get back to what it assumes to be its 'rightful' place, on trashing its own reputation.
The latest chapter in their dismal litany is the treatment of Frenkie de Jong as his proposed transfer to Manchester United continues to drift at a glacial pace towards completion. De Jong has been a Barcelona player since January 2019, but he is owed a somewhat staggering £17m in back wages after he agreed a deferral of his salary for reasons connected to the impact of the pandemic and the club's financial predicament. It was to be paid at the end of his contract, which was to expire in 2026.
Transfer reporter Jacque Talbot reported that Barcelona have only offered to pay him £3.5m of what he is owed as severance and for him to forego the remainder to facilitate the transfer going through. Meanwhile, Chelsea have entered the chat, with rumours also circulating that they may be hoping to 'hijack' the transfer that Manchester United seem to have been working on all summer. Some – Talbot included – have speculated that this is all a game on Barcelona's part to try and force the transfer over the line, but with a somewhat derisory-looking offer having been made to De Jong, the end result would be the same.
According to James Ducker in the Telegraph, De Jong agreed to reduce his salary by £9.4m for the 2020/21 season and then by £4.3m last season, meaning he is owed £13.7m in basic wages, while he is also believed to be owed a further £3.4m in bonuses for playing in at least 60% of Barcelona's matches over the previous two seasons. This is money that he is owed.
This would all be galling enough, but the fact that it's happening while Barcelona are loudly proclaiming their entitlement to spend £100m on Raphinha and Robert Lewandowski is what makes it really stick in the craw. Yes, it's fair to say that De Jong is a millionaire and that this doesn't mean that he will ever be going without, but it's also true to say that contracts were signed and players made an agreement with the club to defer their wages, and that the club is now seeking to essentially renege upon it.
It can't even really be argued that Barcelona don't have the money to be able to pay him. Even if we disregard the elephant in the room that is the fact that they're selling De Jong – they're likely being paid in instalments by Manchester United – there's still the small matter of that advance against future television revenues. Members voted in favour of the sale of future merchandising and television rights last month, authorising the club to sell a stake of up to 49.9% in their subsidiary company Barca Licensing and Merchandising (BLM), and sell (or perhaps mortgage would be a better word) 25% of their future income from La Liga television rights. They could pay him to 2026 as originally agreed. After all, this is effectively back-pay.
Selling on those rights is also a bit of gamble. Barcelona are effectively saying that they presume that they need this money more now than they will in the future, and while this isn't necessarily a bad thing, it is a gamble, and it should be prompting questions to be asked across the whole game about how one of the biggest and most recognisable football clubs on the planet could need to do this in the first place.
Of course, Barcelona aren't going to change their spots. They spoke loftily for years about their shirts being too pure for sponsorship, and when they did accept it, it was piously for a charity even though it was clearly it was all also a trailer for coming shirt sponsorship. But high ideals don't win tasty, tasty silverware or pay wages that the club's income couldn't support.
When the financial walls began to come tumbling down last summer, there was little talk of how the debts they'd accrued might be repaid. The only interest seemed to be invested in keeping one of the very best footballers in the world – arguably of all-time – on their books, at an enormous cost they simply couldn't afford. Losing him was the grand humiliation, but they don't seem to have learned many lessons.
Barcelona have been given every advantage that a football club could be given: a global support, an enormous and iconic stadium that is loved across the world, huge amounts of success and vast commercial revenues. But they've frittered it away, and as leading lights of the European Super League idea – which they continue to cling to, like a drowning man holding onto a buoy in the middle of the Atlantic Ocean – the club has become something approaching a bloated parody of what a 'super-club' is. Mes que un club? Mess of a club, more like.
It's not even as if Barcelona have been a perpetually successful club throughout their entire existence. They won La Liga twice between 1960 and 1990, and didn't become the champions of Europe for the first time until 1992. Their biggest success has come since the formation of the Champions League, growing fat off the proceeds of ever-increasing inequality within European club football for three decades, but even as one of the biggest beneficiaries of that inequality , it hasn't proved to be enough.
And now, on top of everything else, they won't even come good on the agreement they reached with their players over deferred wages, even while they talk openly about spending amounts of money that 99% of football clubs on this planet cannot afford to pay on prestigious players. Clubs suffer from this inequality. The hyper-wage inflation at the top end of the game has forced the vast majority of them into an unenviable position: either gamble everything on matching them, at least for a while – with substantially less chance that someone will bail them out when things go pear-shaped – or simply accepting your place as a bit-part player in somebody else's 'fairytale'. Some have pushed back against this binary using analytics and player development, but the scales are fundamentally tipped against them, and in the 21st century it's coming close to requiring the resources of a state to do so.
But these in-built advantages – which out-weigh any VAR controversy, refereeing conspiracy or borderline penalty call you could imagine – have to come at some sort of cost, especially in cases in which someone has done them a favour. Barcelona made a deal and they should stick to it. You can't claim financial forbearance from others when you're planning to spend a nine-figure sum on a couple of internationally-renowned new players. Frenkie de Jong is an employee and should be paid what he is owed in full. Barcelona should be better than this, but apparently Barcelona aren't.