Bruno Guimaraes to Newcastle for £40m has been the Premier League signing of 2022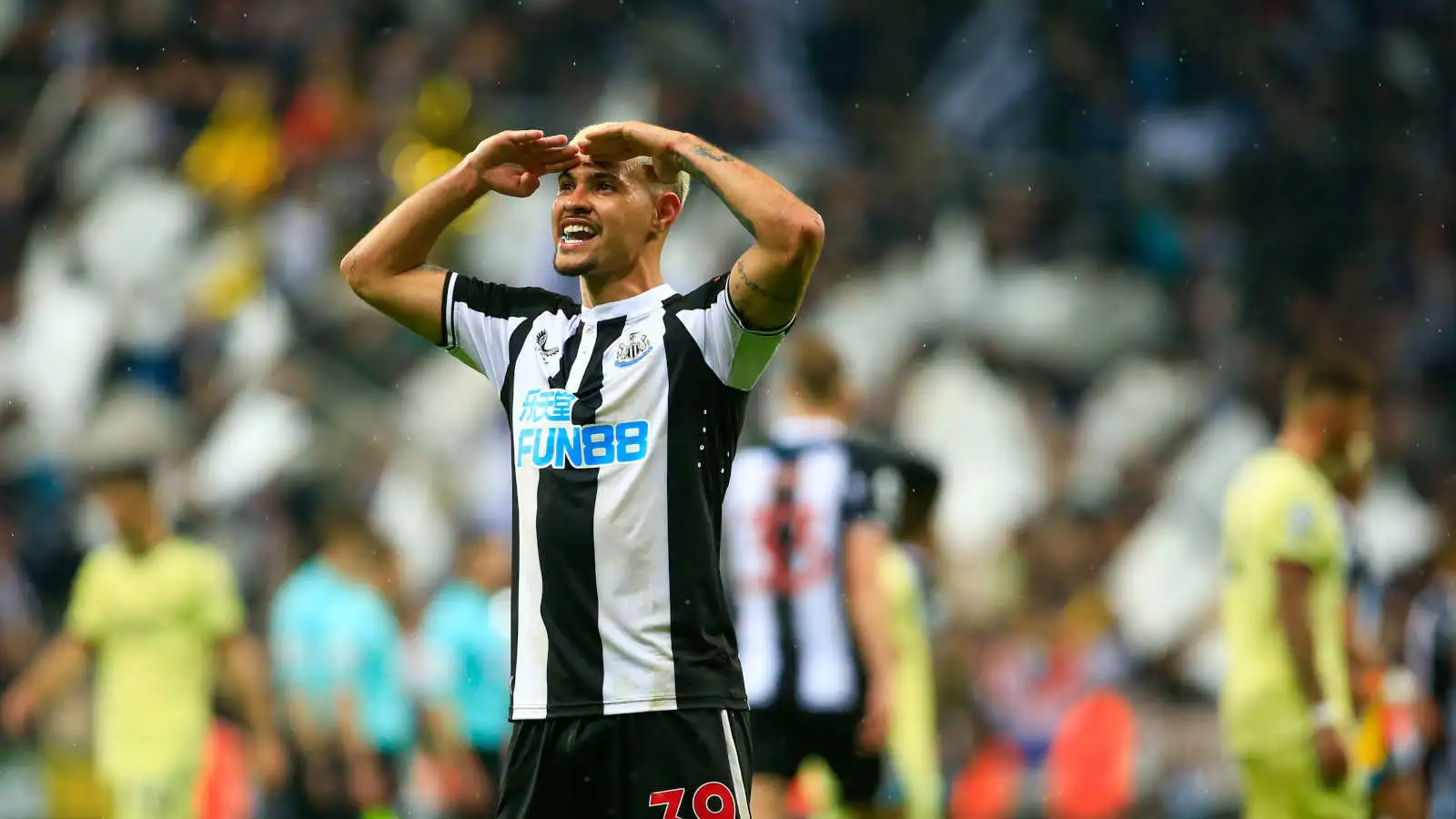 Bruno Guimaraes is back in Newcastle after the World Cup and vultures may be circling. But neither club nor player will want to break this partnership…
The football didn't take long to return from its sojourn in the Middle East and the first tranche of fixtures in the EFL Cup suggested it could have probably done with another few days off.
At St James' Park, Newcastle United took another step towards claiming their first major trophy in 54 years with a 1-0 win against Bournemouth, a match which they dominated without creating too many chances and which was eventually decided by an own goal.
Winning while not playing well is A Good Thing and Newcastle supporters have had an exciting 2022, what with all that oil money starting to flow through their club, but the truth remains that having all that money is only part of the conundrum of running a Premier League club in the 21st century. That money has to be spent well, and little money was better spent over the course of the last 12 months than the £40m that the club dropped on Bruno Guimaraes.
Guimaraes doesn't seem to command the same level of attention as other Brazilian players in the Premier League, and perhaps he's benefiting from being out of the spotlight. During the World Cup his role within the Brazilian squad was fairly peripheral; he emerged from the substitutes' bench for their final group game against Cameroon and, after missing a couple of chances, was on the receiving end of a fairly predictable monstering from some Brazil fans afterwards.
Considering the Brazil story, perhaps it's not such a bad thing that he was largely a benchwarmer during the World Cup. Less than 72 hours after the tournament ended, he was back on the pitch for Newcastle. It wasn't his greatest performance in a Newcastle shirt, but a win's a win. Another step towards Wembley confirmed.
It was hardly as though Guimaraes was an unknown quantity when he arrived in Europe from Atletico Parananense to Lyon in 2020. Other clubs were interested, including Arsenal, Atletico Madrid and Benfica, but it was the involvement of Junior Pernambucano – who'd previously played for Vasco Da Gama, the Brazilian team that Guimaraes' family supports – that eventually sweetened the deal for him to move to Lyon instead for €20m. It took them less than two years to double their money.
The figures rather speak for themselves. Guimaraes is currently ranked second in the entire Premier League for tackles, duels won and fouls won, and fourth for through balls. His return in front of goal has been impressive, too. Since arriving at the club he's scored eight times in 29 Premier League games, the sort of return that Newcastle might otherwise have expected from a striker rather than a midfielder.
He's become the dynamo at the heart of the Newcastle midfield, the player through whom much of their best football is produced. And he seems to bring out the best in those around him, too. Miguel Almiron was already at Newcastle when the takeover went through, but has looked transformed over the last 12 months.
And there can be little argument about how much the team has improved over 2022. Newcastle's team is pretty much unrecognisable from the shapeless mess that Eddie Howe inherited from Steve Bruce, and having arrived close to the halfway point of this season in third place in the Premier League is a substantial achievement, considering where they were this time last year.
Newcastle's 2022/23 has been a season of two halves. The first half was best defined by an inability to kill games off. Although there were clear signs of continuing improvement beyond last season's comfortable pull clear of the relegation places – pushing Liverpool all the way at Anfield and holding Manchester City to a 3-3 draw at St James Park, for example – they won just one and drew five of their first seven matches, culminating in a 1-1 draw against Bournemouth in the middle of September which seemed to mark them out as still being something of a 'work in progress'.
The international break that followed that game against Bournemouth seemed to turbo-charge the team. After returning at the start of October, they won seven out of eight games in the Premier League and dropped just two points. They scored four goals against Fulham, Southampton and Aston Villa, and five against Brentford. Elsewhere, they won against both Spurs and Chelsea, as well as picking up a point from a trip to Old Trafford.
Of course, Guimaraes' upturn in form hasn't gone unnoticed elsewhere and there were reports as long ago as October that Chelsea, as part of their apparent policy of seeking to buy every Premier League footballer who has more than half a dozen decent performances to their name, were circling in preparation for the January transfer window.
It seems highly unlikely that this sort of story is anything much more than tabloid mischief-making, but it should serve as a reminder that for all their progress on the pitch, the Premier League has a food chain which detriments all bar a tiny and ever-diminishing number of clubs. Breaking into that particular coterie of clubs is presumably one of the main targets of the Saudi owners.
But why would Guimaraes even want to leave Newcastle for Chelsea right now? They went into their mid-winter break off the back of five straight league games without a win and disquiet among supporters growing since their summer takeover. There is already unhappiness among a proportion of their supporters over the decision to replace Thomas Tuchel with Graham Potter, and with Todd Boehly over a transfer policy that has looked uncoordinated.
Should Newcastle fail to finish in a European place this season then such a transfer starts to make more sense, but right now Newcastle are nine points ahead of Chelsea and look a better bet to be playing Champions League football next season.
The second half of the season seems likely to be more difficult for Newcastle, but the team is well-positioned to progress. And Bruno Guimaraes has become a key component in a team that, for all the question marks that hang over the origins of that money, has been rebuilt intelligently and cohesively.
There are obviously arguments to make for other players – there's an Erling Haaland-shaped gap in the conversation, for one thing – but for the transformative effect that he's had on the team, it's difficult to look far past Bruno Guimaraes as the best money spent by any club in 2022.