Does Jude Bellingham to Madrid prove that it's now entirely possible to sign a £100m bargain?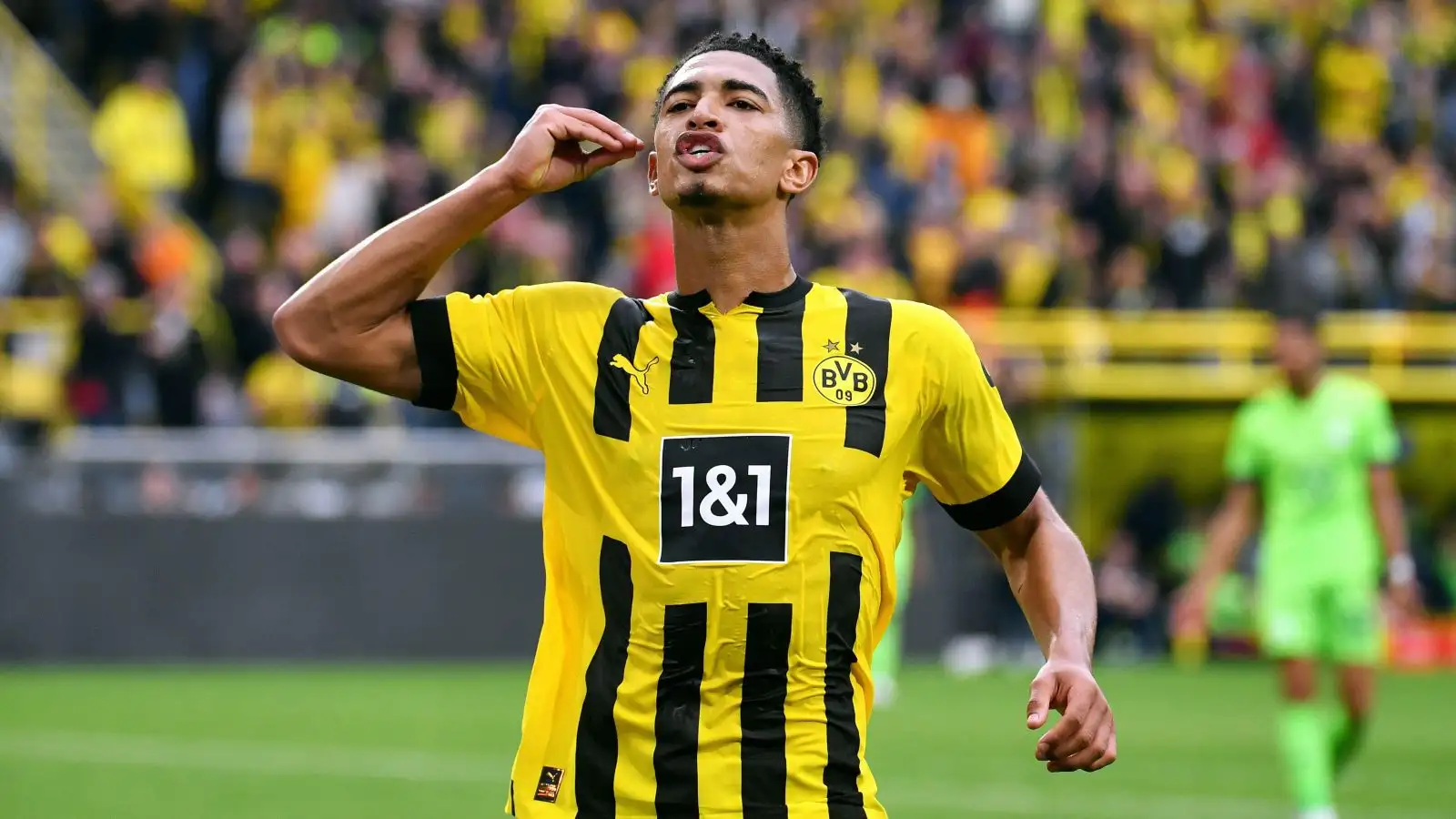 A philosophical question for your modern football: have we now reached the point where a hundred million quid for a footballer can be considered cheap? A bit of a steal?
We're pretty certain the answer is yes, if the footballer is Jude Bellingham.
Real Madrid are getting themselves a bargain here, surely. No transfer comes with absolutely zero risk but – assuming the knee injury that forced Bellingham to watch Dortmund's Bundesliga collapse as just another horrified spectator feeling increasingly sick and despondent is nothing too serious – Real have just about the closest thing to it.
Even if Bellingham has already peaked at 19, even if he now plateaus for five years in Madrid, he'll be worth the money they're spending.
There's nothing new in marvelling at the absurd all-round completeness of Bellingham's game at such a young age in a position that traditionally takes even the very best a good few years of their 20s to master. But that doesn't mean we should stop doing it.
There are occasionally young midfielders with the rare gift of a seemingly instinctive gift for reading and controlling a game from the middle of the park. There are, slightly more often, young midfielders who burst onto the scene offering instant elite goal and assist numbers.
There are almost never young midfielders who can do both.
In what is already his fourth full season of professional football, Bellingham has scored 14 goals in 42 appearances for Dortmund with a further seven assists. These would be encouragingly eye-catching numbers for a teenage striker making his way in the game.
Sport comes with zero guarantees but Bellingham is as close to a sure thing as we've ever seen. It is far, far more likely he spends a decade in Madrid making 500 appearances than almost any other scenario.
Comparing transfer fees is a fool's errand – no two deals or situations or players are the same and the contrasting needs and situations of buying and selling clubs make the whole thing close to moot – but tits to all that, let's do it anyway.
It's distinctly possible Madrid are getting 19-year-old Bellingham for precisely the same price they would have to pay for a 29-year-old Harry Kane with a single year left on his contract. It's almost certainly less than someone will pay for Declan Rice this summer. Rice is a brilliant midfielder, one who now has a European trophy to his name, but despite his greater age and experience he already looks the junior partner in the midfield partnership that should steer England through most of the next decade.
He simply doesn't have the same skillset as Bellingham. That's no criticism: almost nobody does.
But the truly remarkable thing about Bellingham is that he is not just a complete midfielder but a complete package as a transfer. For their nine-figure outlay Madrid are getting both an established player ready to improve the team and take some of the weight off veteran legends Luka Modric and Toni Kroos right now, but also potential for who knows how much more.
He has already played 200 games of senior football without looking remotely at risk of being one of those burnt-out-at-22 case studies. He has played almost 100 games in the Bundesliga, 25 in the Champions League and 24 for England, who he has already represented at two major tournaments.
His maturity and the fundamental common sense of those advising him is evident in the way he has carefully avoided spending even a single second in the absurdity of the Barclays, meaning even now English and England fans may not quite have a full sense of just how daftly, generationally good he is.
Moving to Madrid probably changes that, and years from now everyone will agree that a hundred million quid was always a bargain price for a sure thing.