Leeds begging Allardyce to pull them from the 'sh*t' is the swerve this ridiculous season deserves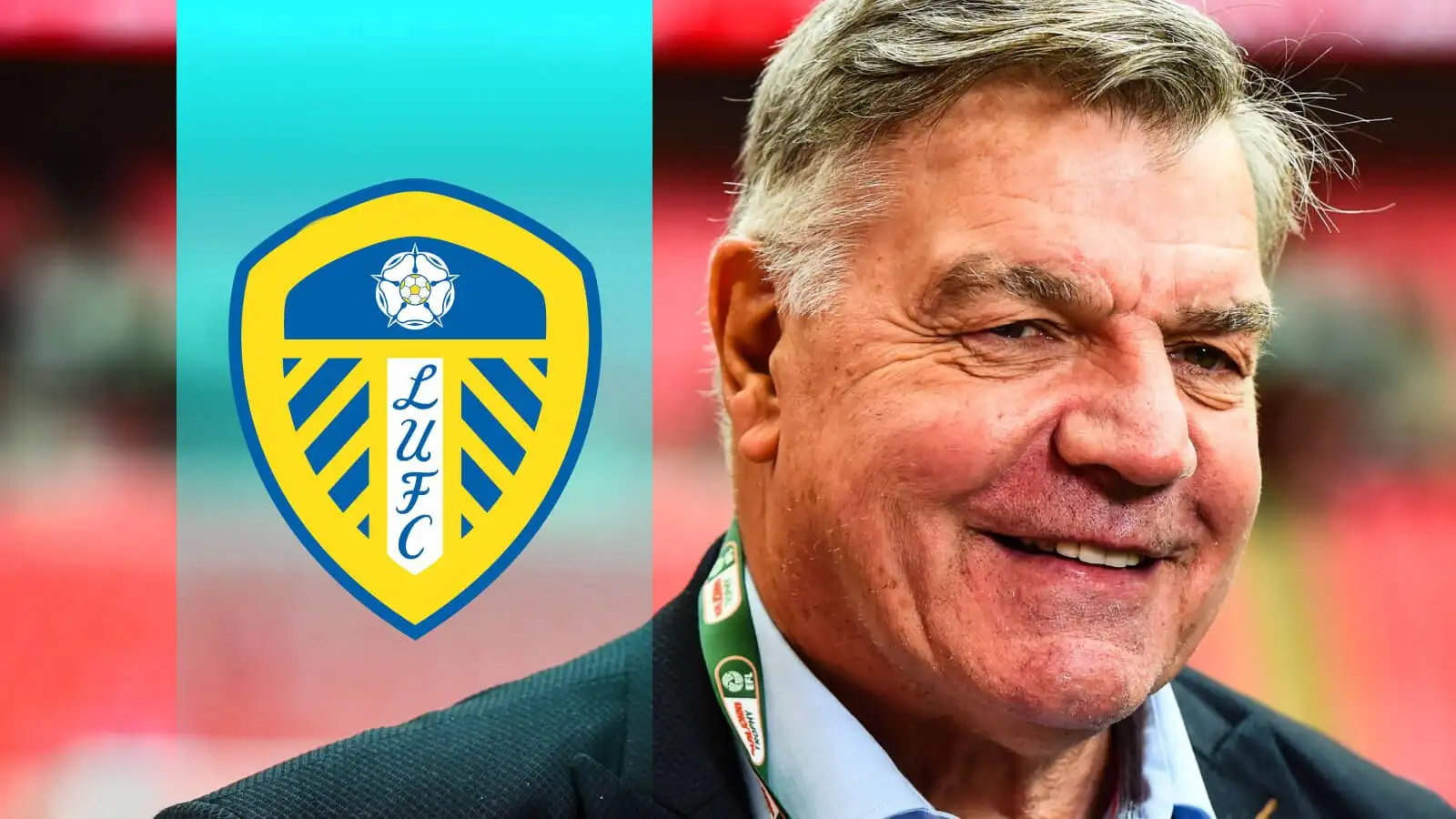 Sam Allardyce told Leeds he would have no issue in rescuing them a few months ago. That he suddenly has the opportunity to fulfil that promise is phenomenal.
This has been the single greatest season in Premier League history for managerial nonsense. Chelsea and Southampton have each sacked two permanent head coaches. Tottenham have parted with both a full-time boss and his bungled interim. Aston Villa replaced Steven Gerrard with Unai Emery after their temporary incumbent Aaron Danks won his first game 4-0 and lost his second by the exact same scoreline. Wolves stumbled through for more than a month with a caretaker in charge. Everton continued their proud tradition of fearfully appointing someone on the last day of January. Crystal Palace brought Roy Hodgson back. Chelsea tried to channel that same energy by calling Frank Lampard, not with mixed results but with one very specific result of losing all their subsequent games. Leicester called Dean Smith after considering Martin O'Neill as a genuine candidate. Jesse Marsch held advanced talks with both the Foxes and Southampton, so shallow is the potential pool of legitimate top-flight relegation firefighters, before rejecting both.
'Hold my pint of wine,' said Leeds. The grovelling message published on their website on behalf of the squad, apologising for ignoring supporters who had travelled 260 miles or so to watch them surrender at Bournemouth, had signed off with a declaration that 'we do not believe this fight is over'. Hours later, the panic button was pressed and Sam Allardyce was hitting the pads once more.
The seed lazily planted by the harbinger of managerial sackings himself in February has blossomed into something quite glorious. "I'd have thought by now if they were interested in me they know where I am, so call me," Allardyce said two months ago, adding: "I wouldn't see any problem sorting them out, from my point of view with my experience."
Leeds decided Javi Gracia was the answer then, forgetting that the response to any question in a relegation dogfight must include the words 'Big' and 'Sam'.
And so the BatSignal has been sent out: an outline of the 68-year-old pulling the sides of his coat apart to reveal the gut of a born survivalist to intimidate Chico Flores while laughing uproariously in his face is visible from Elland Road.
One last desperate roll of the dice, but, you know what, we'll probably have a better chance of staying up with Allardyce at the helm.
A four-game contract that stinks of the ultimate gamble!
But as they say, desperate times, desperate measures!

— James Marshment (@marshyleeds) May 1, 2023
That Allardyce hasn't managed in any capacity for a fortnight short of two whole years matters not. That his last game was a defeat to Leeds is irrelevant. That his last job ended in taking West Brom from 18th (a point from safety upon his appointment in December 2020) to 19th (13 points from salvation by the following May) is beside the point. That they had the second-worst defensive record in the division during his tenure is neither here nor there. That his proposed reign would start at Manchester City before the visit of Newcastle is immaterial. The opportunity to do something hilarious has presented itself and must be explored to its fullest extent. Leeds have a responsibility now.
The idea has been tantalisingly floated of Allardyce: the ultimate emergency service. There would be four games to retain Leeds' Premier League status but, far more importantly, to gild his legacy, to make his reputation completely untouchable.
The temptation on his side is obvious. Allardyce would shoulder no blame if Leeds continue their fall into the Championship; they were beyond saving and nothing could have been done. But if he keeps them up, if he shatters possession records against Manchester City and Newcastle, if he scrapes a result against West Ham or Spurs, even if Leeds accrue literally no more points while watching Nottingham Forest, Everton and Southampton do precisely the same below them, he would be a hero, a knight in shining armour, a genius with a seven-figure pay-off.
There would be no pretence whatsoever of anything longer term. Allardyce would be Leeds manager for the specific month of May in the particular year of 2023 and neither party would entertain thoughts of anything else.
An inquest into precisely how Leeds found themselves in this position should probably follow at some point. To go from Marcelo Bielsa to Allardyce while stopping off at Marsch and Gracia in the space of 15 months requires an absurd level of meticulous incompetence, an industry-leading lack of foresight and an admirably consistent series of bad decisions.
That much can be expected from a club whose owner described relegation this season as "impossible" in the summer, declaring that "if we're lucky, we are close to 10th or more" and "if we aren't lucky, we are 15th," without considering the third option he openly acknowledged in a private message to a supporter during the Bournemouth defeat: Leeds being 'shit'.
In that same interview, Andrea Radrizzani said of sacking Bielsa that "it wasn't easy to decide whether to potentially die with him or die with someone else". Begging the actual Sam Allardyce to give them CPR nine months later is stunning work.
But those are assessments and arguments for another day, when the dust has settled and the laughter has stopped. It is crucial to first bask in the impending ninth Premier League post in the career of a man who has long bemoaned a lack of opportunities for English managers at this level.
The thoughts of Graeme Souness seem particularly apt in light of recent events. 'You are looking at Leeds and others down there, considering candidates who've not been involved in our game and who will need time to understand its demands,' he said in February, impressively undeterred by the success of Roberto De Zerbi at Brighton.
'And by the time they get it – if, indeed, they do get it – it could already be too late. So why not a Harry Redknapp or a Sam Allardyce, even as a short-term fix? You need someone who knows the territory, so there are no surprises. I come back to it: there are no new ways of playing our game.'
Allardyce certainly possesses the Our Game blueprint, and the biggest surprise of all is that Emery, Julen Lopetegui, Gary O'Neil, Nathan Jones, Sean Dyche, Ruben Selles, Hodgson, Smith and Gracia were all called upon mid-season by panicking clubs long before him. Leeds have finally righted that wrong to throw a four-game grenade into this relegation battle.