Newcastle find the gulf between them and Man City is too great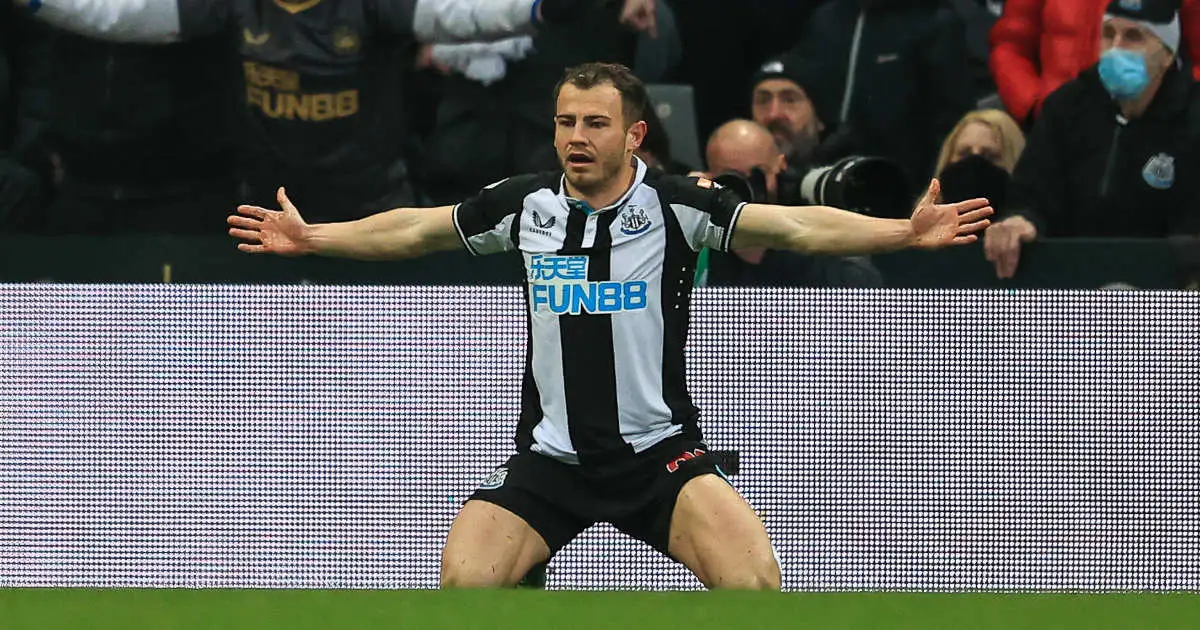 Newcastle United gave Manchester City something to think about in fits and starts, but the gulf between these two sides remains as massive as ever.
Football matches are often won by fine margins but few felt this would be the case for Newcastle United vs Manchester City. Prior to kick-off, the odds against Newcastle to win this match were as long as 22/1, the longest for any home team in the history of the competition. If Mohammed Bin Salman wanted an idea of the size of the task at his team's disposal should the long term aim be to match Manchester City in time, then this match was surely it.
Newcastle had performed reasonably creditably in their previous match at Liverpool, taking an early lead and only conceding a late goal to mask a fairly obstinate performance in a 3-1 scoreline. But if they were hoping for a little luck in the build-up to this match, they ended up disappointed. Pep's inconclusive Covid test eventually returned as negative, while Eddie Howe made five changes to the team that didn't disgrace itself on Merseyside, including finding a place for Ciaran Clark, who was returning after being suspended following his rush of blood to the head against Norwich City.
Within six minutes of the kick-off Howe might have been forgiven wondering what, exactly, goes on inside Ciaran Clark's head at times. Against Norwich City, Clark pulled Teemu Pukki back after giving him the ball, earning himself a red card just nine minutes into a 'must-win' match for Newcastle United. Newcastle United did not win that particular football match. After five minutes of this one, Joao Cancelo hooked back an overhit pass from the touchline. It was a harmless lunge of a cross which would have been comfortably dealt with by competent defending. This, however, is Newcastle United in 2021. Clark left the ball for Martin Dubravka. Dubravka left the ball for Clark. Ruben Diaz ghosted between them to head the ball in.
It was the sort of goal that, if scored in a Sunday league match, result in at least one plastic donkey statuette being handed out at the defending team's end of season awards, but here it was in all its glory, another Keystone Kops production, from Tyneside in black and white. Just over twenty minutes later, Cancelo drifted through a Newcastle defence which paused briefly to consider whether someone should challenge him for the ball before deciding not to bother. Cancelo shot in to double Manchester City's lead.
But this wasn't really the story of the match. Joelinton had already shot narrowly wide, and Newcastle had not played too badly. Within a couple of minutes of Cancelo's goal, they thought they had a route back into it when Cancelo and Ryan Fraser went chasing after a loose ball and Ederson came sliding out, completely taking Fraser out as Cancelo cleared the ball. The referee didn't give it and to video assistant didn't give it, but it certainly looked like a penalty kick to everybody else inside St James' Park and beyond, and the righteous anger was noisy for a few minutes before dropping back to a disgruntled murmur again.
Two further goals in the second half put the seal on Manchester City's comfortable win. Riyad Mahrez was adjudged to be just onside from a defence-splitting pass from Zinchenko, and his goal, City's third, put the game beyond reasonable doubt. The fourth was about the Manchester Citiest goal you could imagine, Gabriel Jesus picking the ball up on the left, getting to the byline, and cutting it back for Raheem Sterling to stroke home from close range. The match finished 4-0, with Manchester City not pressing quite so much with the result fairly comprehensively beyond doubt.
In the closing stages of the match, Newcastle supporters could be heard singing, 'Manchester City, we're richer than you'. Nothing warms the cockles of the heart quite like modern football, does it? Of course, Newcastle supporters don't have a great deal else to celebrate at the moment. Their team played okay in fits and starts here, but the gap between them and Manchester City remains a yawning chasm. The state that City are in now is ultimately the result of a vast amount of money having at least been well spent, on infrastructure having been built over years and absolutely the right coach having been brought in.
Newcastle have a huge pile of money and some shadows where the Sports Direct signage used to hang around St James' Park, but little more, for now. They actually played reasonably well for much of the first half, and had the penalty non-decision gone their way they might well have still been in the match by the second half. There were several points during this match when momentum was with them. A more accomplished team might have been able to exploit a Manchester City team who were not purring themselves during the first half.
And this is rather where Newcastle United are at the moment. Even when they're not playing catastrophically badly, Newcastle are plenty capable of making the sort of really basic errors that ended up being too much of a gap to be able to bridge. They don't only lose matches through drudgery. They also lose them through moments like Ciaran Clark and Martin Dubravka's moment of madness, when the normal rules of basic human interaction stop applying, or when the entire defence decides that Joao Cancelo running towards their goal is the perfect moment for impromptu game of sleeping lions.
The clock ticks down to the January transfer window, which is surely Newcastle's last realistic chance of avoiding Championship football next season. With their rare flashes of competence being drowned out by moments of crass defensive stupidity, the gulf between Newcastle United and Manchesrer City remains as great as ever, no matter how much money they may have to spend next month.