'Overpaid and underachieved' – Pundit slams Conte for 'attitude' problem at Tottenham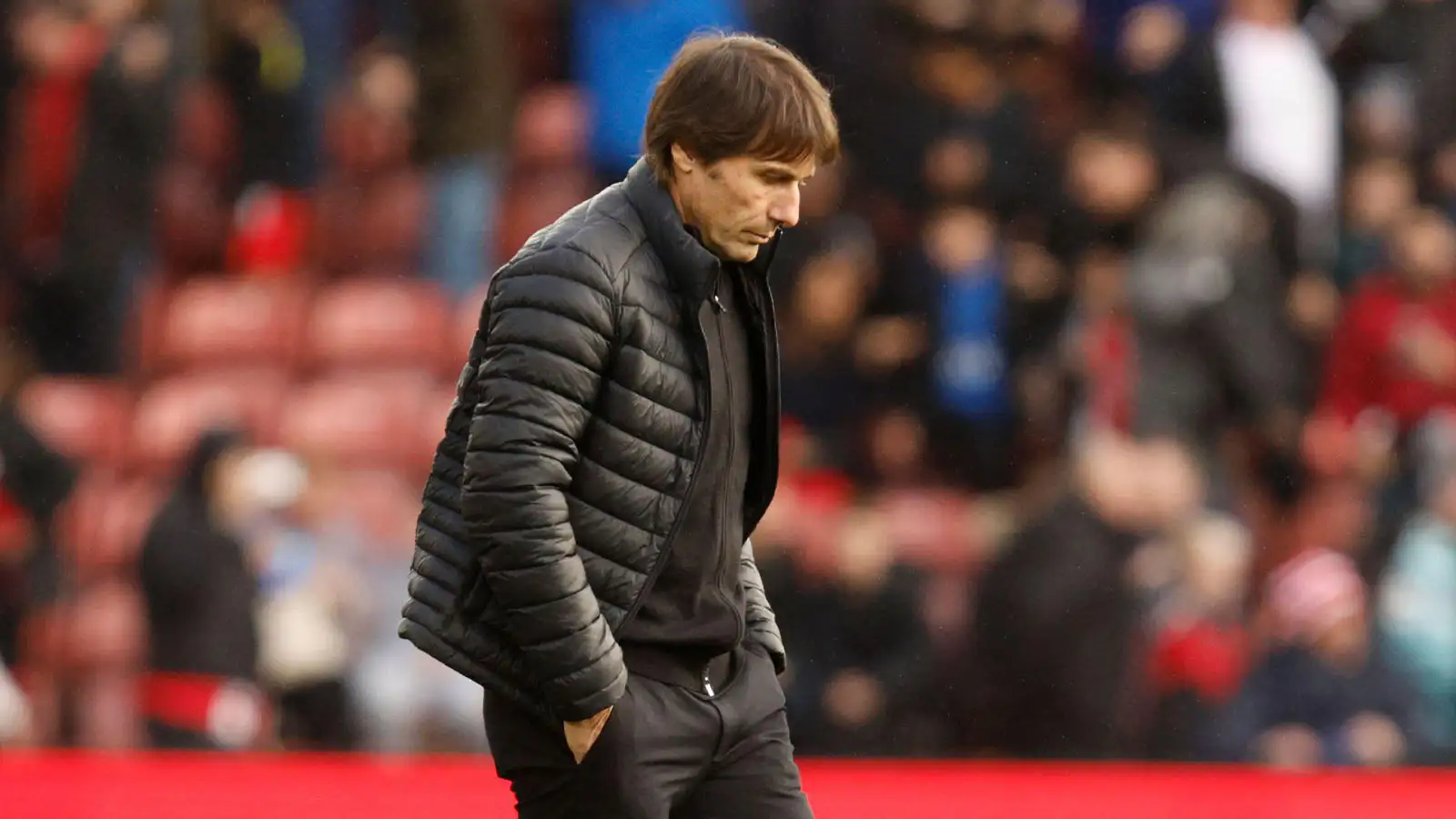 Danny Murphy hasn't held back on Antonio Conte and has hinted that Tottenham could be better off without the Italian manager.
While an official announcement is yet to be made, Tottenham are expected to part company with Conte following his outburst against Southampton.
Spurs currently sit fourth in the Premier League, but both Liverpool and Newcastle have two games in hand on them.
There's rarely a dull moment with Conte around, but his latest outburst has landed him in hot water at the club.
Murphy hasn't held back on his assessment of the manager as he has claimed Conte is overpaid for the work he has done at the club.
"It's time now," Murphy told talkSPORT. "He has been overpaid and underachieved. He hasn't delivered.
"They sneaked into the top four last season because Arsenal threw it away. Tottenham have been in the top four many times, so that's hardly an overachievement.
"They've gone out of the League Cup to Forest, FA Cup to Sheffield United, he's causing chaos at least two or three times a season with his attitude.
"The football's generally turgid, and nobody's enjoying watching it."
Conte's side had started the season well, winning five of their opening seven matches. However, they have been inconsistent from October onwards.
The Italian manager guided Tottenham into the top four last year after an impressive run at the end of the season.
Former Spurs manager Tim Sherwood thinks that Conte has left Daniel Levy with little choice.
"I loved it," Sherwood told talkSPORT when asked about Conte's rant.
"I don't love what he said, from Daniel Levy's point of view Conte's dissing the club and the ownership.
"He's tarnishing the football club. If you want to keep players like Harry Kane, which is crucial, and win something, then he's tarnishing that… I think Levy should sack him.
"Everyone always talks about the lovely training ground and the outstanding stadium they have, who cares?" Sherwood added.
"If you're a player, I don't care. It's all great, but it's add-ons. I want to win, I'd rather have the worst stadium but win some trophies.
"Antonio's talking about them being too comfortable, well perhaps the training ground is too plush, perhaps the stadium is too fancy for them.
"They are in a comfortable position, coming from all over the world to London where they can go to Harrods or Selfridges every day with their wives and live the life of Riley.
"It's about winning, and you need hungry players who want to win."
READ MORE: Bayern have 'bigger' chance of signing Kane this summer with Tuchel at the helm