Prem legend calls on fans not to 'be too harsh' on Man Utd man as he knows 'other side' of story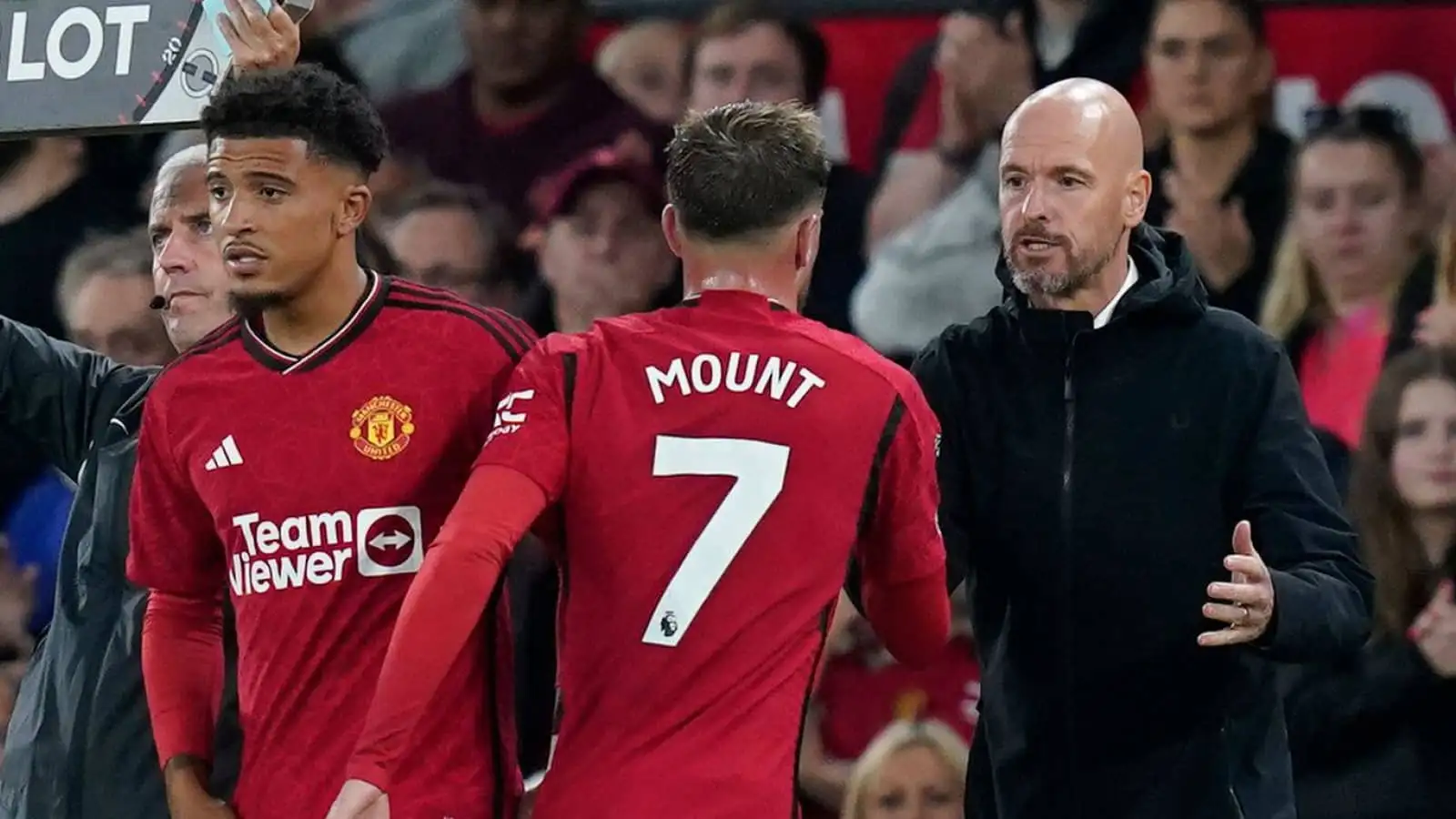 John Terry has called on Chelsea fans not to "be too harsh" on Mason Mount when he plays against the Blues for Manchester United, as the legend knows "the other side" of his exit story.
Mount joined Chelsea as a six-year-old, and had a successful transition through the ranks into senior football with them. Indeed, after winning a few trophies in the academy, the attacking-midfielder made 195 senior appearances, and won the Champions League.
While he seemed to be the club's golden boy, last season, a shock exit began to come into view. After a massive influx of players, and a drop in form, the 24-year-old looked to be getting closer and closer to the exit, with both United and Arsenal interested.
United were the ones who managed to snap up Mount, with Chelsea receiving £55million in the transfer. He's set to play against his former employers for the first time in December.
While it's a while away, Blues legend Terry is urging fans now to not give him too much stick, as he suggests there were reasons for Mount's exit that supporters did not see.
"Mase is proper Chels through and through," Terry told Knockout Events.
"There's always two sides to a story and I know the other side to it.
"I'm not going to air that tonight but there's another side to the story. Let's not be too harsh on him when he comes back."
It was suggested throughout last season, as Chelsea failed to come to an agreement over new terms with the midfielder, that he wanted to be paid in line with big new signings.
For a player that had been with the club essentially his entire life, and had turned into a star – he was directly involved in 21 Premier League goals in 2021/22 – it seems fair that he'd want to be given a higher wage.
Given new stars are likely being paid large sums despite not having contributed to the club yet, somebody who has starred over the past few years is surely entitled to a decent wage.
That may not be the only reason, but in any case, there's clearly a reason Terry doesn't think fans should be hard on him, and if a Chelsea legend feels that way, they might well be inclined to listen to him.
READ MORE: Romano reveals why Man Utd were 'unhappy with Chelsea' during the summer transfer window