Pundit expects 'hot and cold' Liverpool star to give club chiefs 'headache'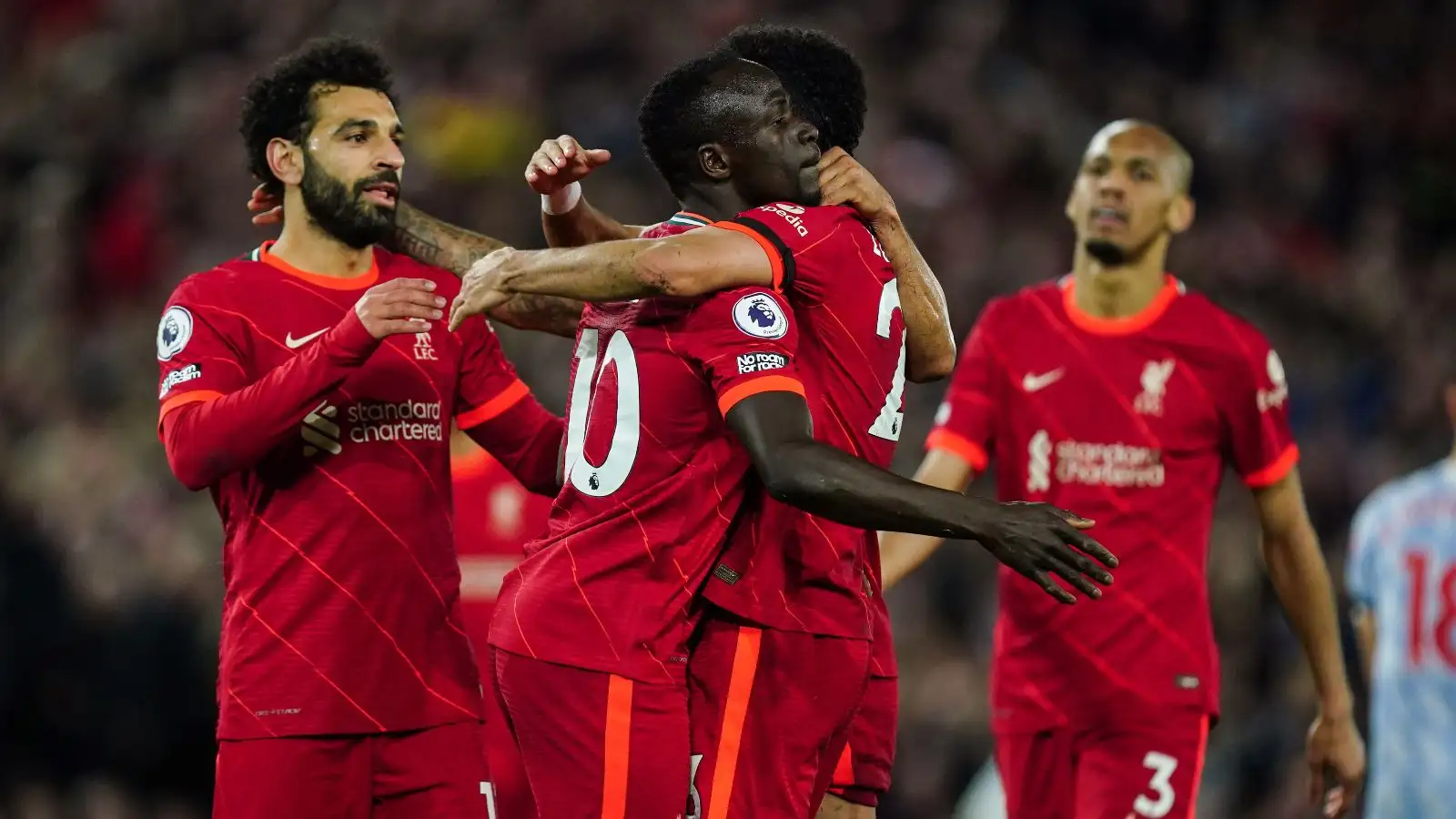 Ex-Premier League striker Gabby Agbonlahor believes Sadio Mane will be giving the hierarchy at Liverpool a "headache" ahead of the expiration of his contract.
Mane has been in sensational form for the Reds in recent games. He netted a brace against Man City in the FA Cup semi-finals at Wembley over the weekend.
Then on Wednesday night, he contributed a goal and an assist as Liverpool hammered Man Utd 4-0 at Anfield.
---
16 Conclusions: Liverpool 4-0 Manchester United (9-0 agg)
---
Overall for Liverpool this term, Mane has grabbed 19 goals and three assists from his 42 appearances across all competitions.
The 30-year-old's future is in doubt at the moment. Like Mohamed Salah, his current contract is due to expire at the end of the 2022/23 season.
Agbonlahor has praised Mane as the Liverpool player has been "very hot" of late.
The ex-Aston Villa forward thinks that the Senegal international's price will be "going up and up" with him doing a "great job" as a centre-forward:
"100 per cent they have to keep him," Agbonlahor told Football Insider.
"Mane's been outstanding. Sometimes he can be hot and cold but recently he's been very hot.
"It just shows that he can play in any role in that front three. He's playing as a centre-forward at the moment and is doing a great job. He's got movement, holding the ball up, running in behind.
"Whoever is sorting out the contracts at Liverpool is going to have a headache. Mane's price is going up and up with these performances."
Gary Neville claims that Thiago Alcantara was "laughing" and taking the "f**king p*ss" out of Man Utd in Liverpool's 4-0 win on Tuesday night.
Neville reckons Thiago found it that easy to play against Man Utd on Tuesday that he was "laughing at them all game".
"What Liverpool have done tonight is toyed with Manchester United," Neville said on the Gary Neville Podcast. "Thiago was laughing when he came off, he was laughing at them all game.
"I don't normally swear on the Gary Neville Podcast, but he took the f**king p*ss out of Manchester United tonight. That was so simple for the Liverpool players."