Pundit names which Liverpool star might leave after Diaz signing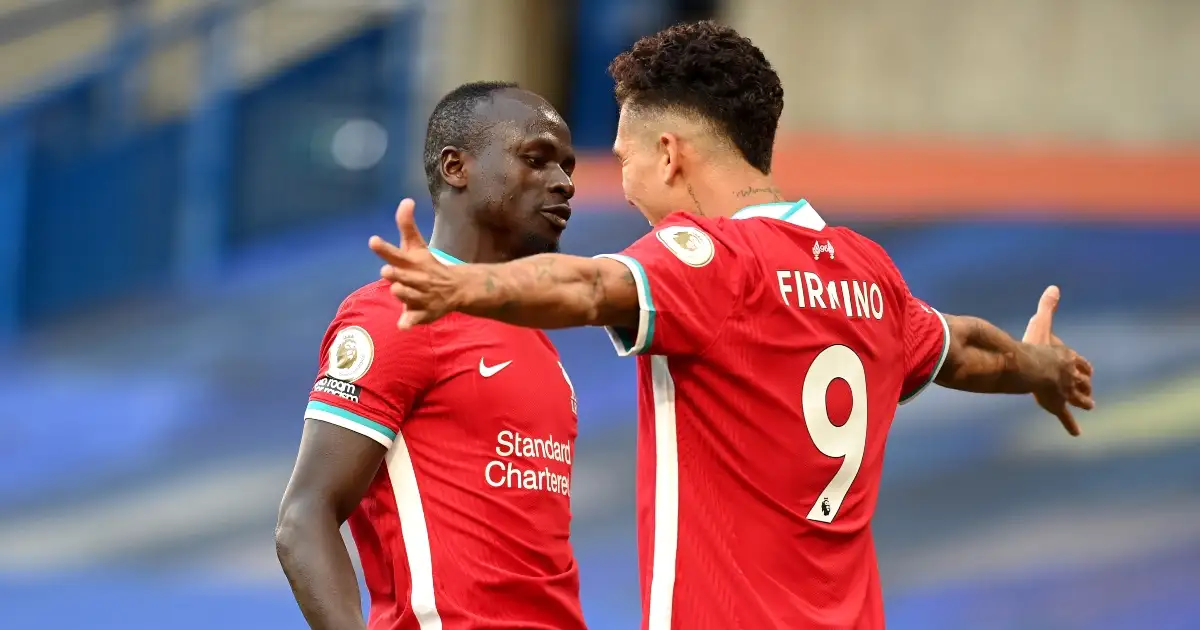 Ian Wright has named which of Liverpool's formidable frontline may leave after the signing of Colombian winger Luis Diaz.
Diaz joined from Porto in January and made his Premier League debut on Thursday, impressing in the 2-0 win over Leicester.
---
Gossip: Poch wants Kane at Man Utd; Tierney to Madrid
---
Liverpool's front three have been recognised as one of the best in the world in recent years with the likes of Sadio Mane, Roberto Firmino and Mohamed Salah leading them to Premier League and Champions League glory.
However, Jurgen Klopp has begin to revitalise his squad with a number of additions including Diogo Jota and Diaz.
Jota, who has 12 Premier League goals this season, a record only bettered by Salah, has been praised by Arsenal legend Wright.
Speaking to Premier League Productions, Wright said: "[Jota] was a great buy and even when Liverpool bought him you think 'oh, that's interesting'.
"An interesting buy, you wonder where he's going to fit in, how is he going to break into that front three?
"What's happened now is that he's done it so well that you actually talk about it as a four with them now, and he's a part of it.
"Maybe one of the three will go because they know that he's somebody that will score the goals.
"You could say maybe what Firmino brings in respect of the football and the linking of the play, he brings the goals on the other side of that."
Wright then revealed he could see Senegalese star Mane as the one to leave due to the way he plays compared to Klopp's other attacking options.
"I don't think they are going to be fine. You look at Mane. Firmino as well. If you want to keep it going, the way that Firmino plays, you would like to think that it can last a couple more years. It's not like he's blasting around the place running out of pace.
"So, you might even think that Mane might be the one who may leave simply because that's the side Luis Diaz is playing. That's the side Mane plays.
"You also look at who they would have to get to play like Firmino. Out of the two of them, you could keep Firmino because he plays like that. Diaz might be able to come in and do what Mane's doing, although, it's going to be a lot to ask for him."