Ramsdale claims Liverpool star is 'underrated' as Arsenal goalkeeper makes injury confession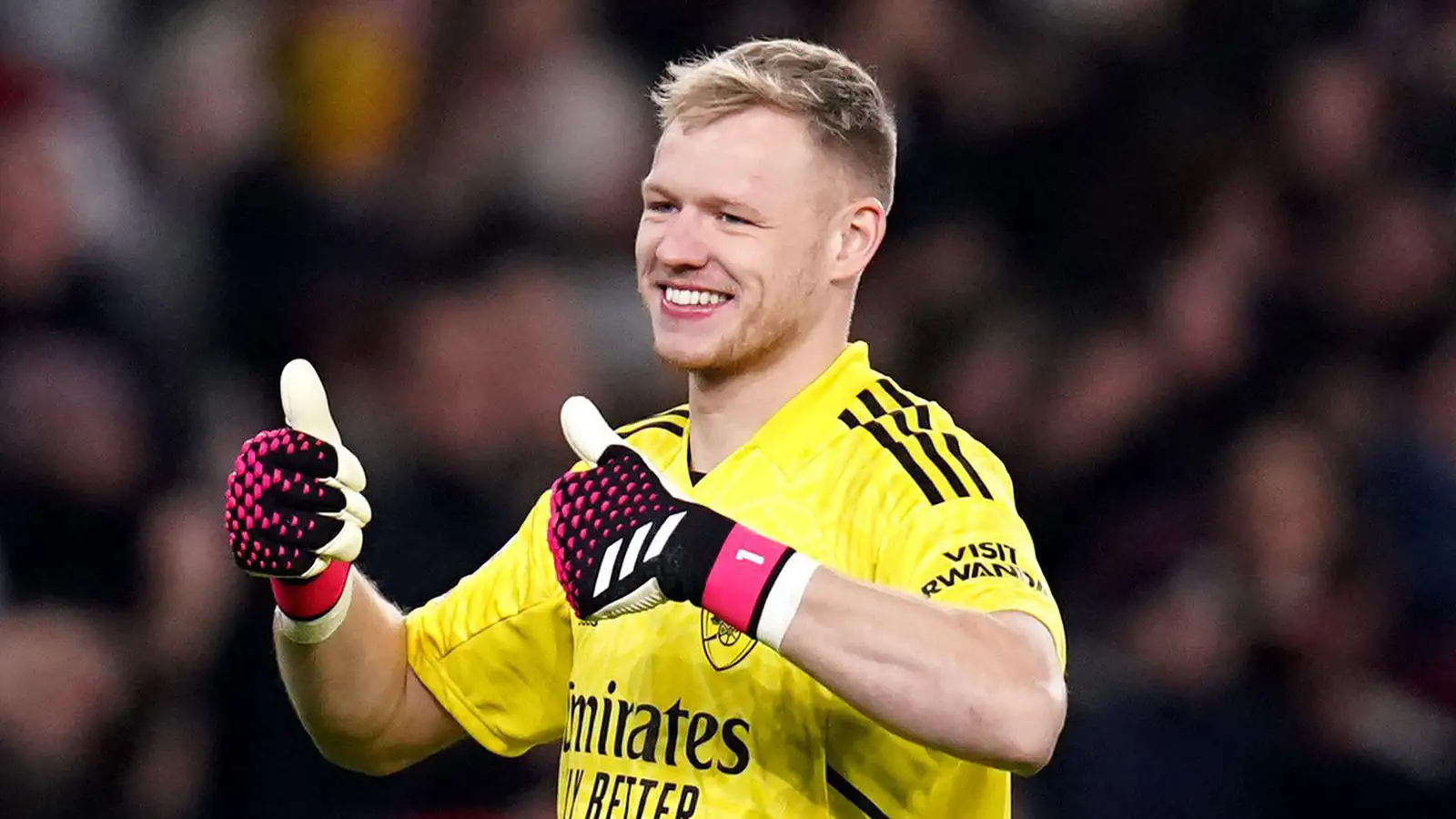 Arsenal shot-stopper Aaron Ramsdale believes that Liverpool captain Jordan Henderson is underrated by England fans for the role he plays in the team.
Ramsdale was part of England's World Cup squad in Qatar, but he did not get on the pitch as he played a supporting role behind Jordan Pickford.
When asked about the Liverpool captain, Ramsdale made an interesting claim that he believes him to be underrated.
He told The Fellas podcast: "He gets so disrespected because he doesn't play all the nice stuff.
"He runs like 12km a game, the way he talks to people on the pitch. The things he does do, he'll play an unbelievable pass or cross, but it won't really get talked about because he's probably just done it once in the game.
"He's properly underrated at England by the fans, not by the players. They love him."
The Arsenal goalkeeper went on to credit the Liverpool fans and the experiences he has had when playing at Anfield.
He added: "Liverpool fans are good. The Kop always clap, they always show respect to the goalie, or they have done for me at least.
"And then the clap will finish, the game will kick off and you've got all of them screaming at you. They shout everything under the sun.
"At the end of the game, I don't know if it will change when they've lost, as I've not won there, but when we've drawn or whatever, they still clap at the end. They're good with it, they can just appreciate banter and a player."
Ramsdale has been one of the best goalkeepers in the Premier League this season as he has played his role in Arsenal currently topping the league.
In total, the 24-year-old has kept nine clean sheets which is only bettered by Newcastle's Nick Pope.
The Arsenal goalkeeper also admitted that he has been playing with special gloves since the World Cup because of an injury he picked up.
He added: "I'll tell you something about those gloves, if you look at the two middle fingers, there's no gap.
"I broke my knuckle at the World Cup, so I've had to play, since the World Cup, with gloves like that."
Next up for Arsenal is a tasty looking FA Cup clash with Manchester City before they return to Premier League action against Everton.
READ MORE: Mikel Arteta isn't the only one. Every top manager needs a bit of knobbery about them…