Report reveals one Man Utd player always passed to Ronaldo in order to 'receive praise'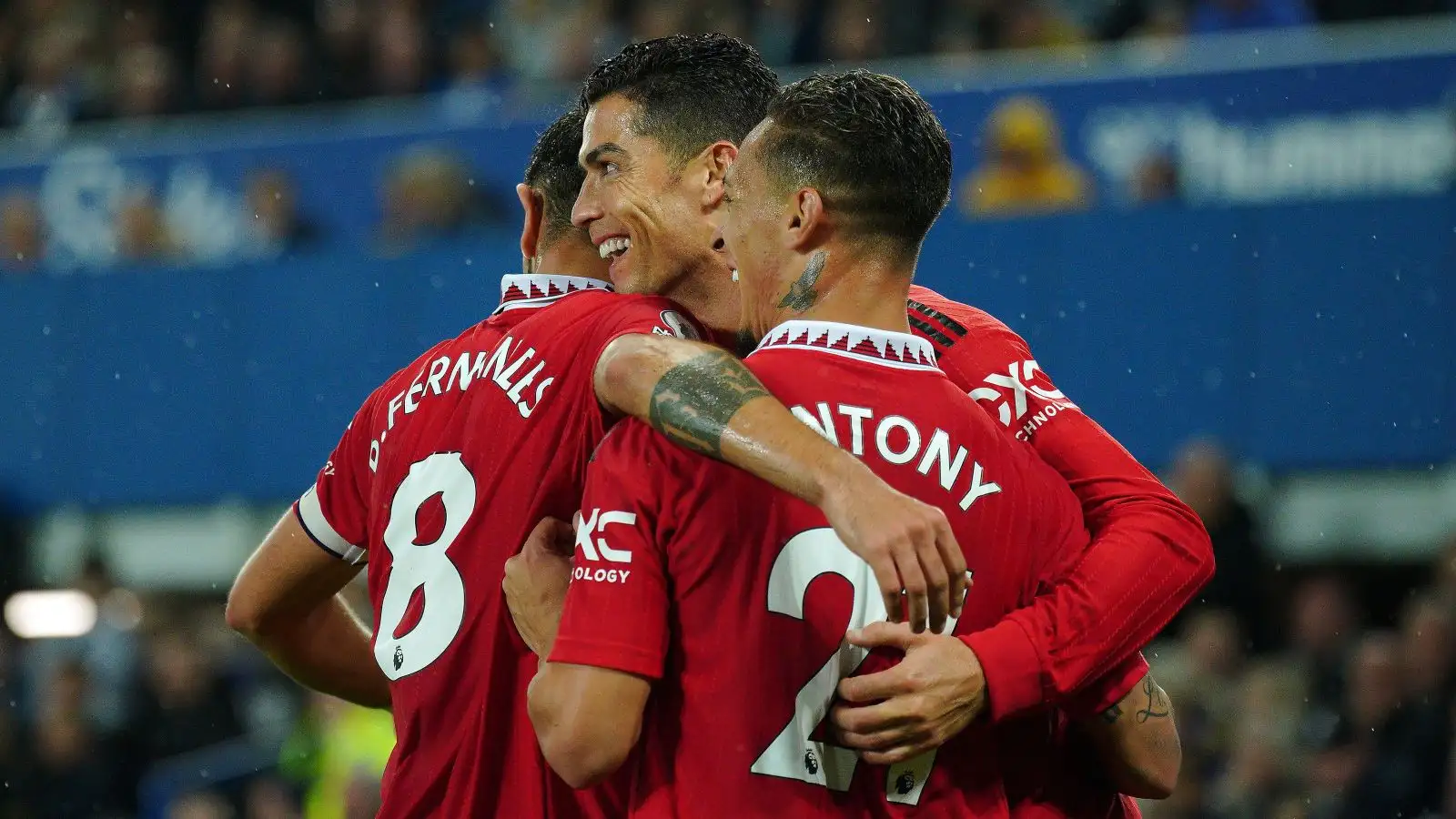 One Man Utd player always passed the ball to Cristiano Ronaldo in order to 'receive praise' from the Portuguese superstar, according to reports.
The 38-year-old left the Red Devils at the end of November last year after releasing a controversial interview with Piers Morgan in which he criticised Erik ten Hag, former players and the club's hierarchy among other things.
There was no way back from that interview and Man Utd agreed to terminate his contract so that he could join another club ahead of the World Cup.
Ronaldo eventually announced that he was joining Saudi Arabian side Al Nassr despite making noises that he wanted to continue playing in one of the top leagues in the world.
The writing had been on the wall for a while for Ronaldo with speculation that he was negatively impacting the Man Utd squad.
It was reported that the Portugal international's team-mates had 'grown tired of his whining and posturing over his perceived mistreatment' after being left out of a number of matches earlier on in the season by Ten Hag.
However, a number of former team-mates of Ronaldo's stuck up for him with Louis Saha claiming the former Real Madrid striker had not been given "the support or respect" he deserved at Old Trafford.
There has been much written about Ronaldo's impact on the Man Utd dressing room but, in a new article about Harry Maguire's time at Old Trafford, The Athletic has described how a number of players were in awe of the Portuguese striker.
And in some cases it was to the detriment of the team as The Athletic explain:
'Nobody around Old Trafford disputes the impact of Ronaldo's return and sometimes in football things are really as obvious as they appear on the surface. Several sources close to the situation say Ronaldo's personality overwhelmed many of those who had previously been growing in prominence at United.

'This can be seen in two ways: some would argue Ronaldo's demands (most notably his desire to win, his wish to enhance facilities at the club's training ground and his exasperation with the club's logistics) ought to have raised the standards of those around him.

'Nobody disputes that his personal preparation was anything short of exemplary. Yet it is also clear that United players first felt in awe of Ronaldo and then grew to cower a little in his presence.

'The authority and power base of those such as Solskjaer and Maguire ebbed away. At one stage, the club's video analysts sought to find an explanation as to why an attacking United player was struggling for form and they concluded the player was spending every attack trying to pass the ball to Ronaldo in order to receive praise from the Portuguese icon.

'The Athletic has previously reported how, at one point during Rangnick's reign, Ronaldo made clear to the German during an impromptu crisis meeting that he would prefer the team did not include Maguire.'
READ MORE: Man Utd and Arsenal targets in most valuable Premier League XI outside Big Six (plus Newcastle)