Rio Ferdinand delivers verdict on Conte to Tottenham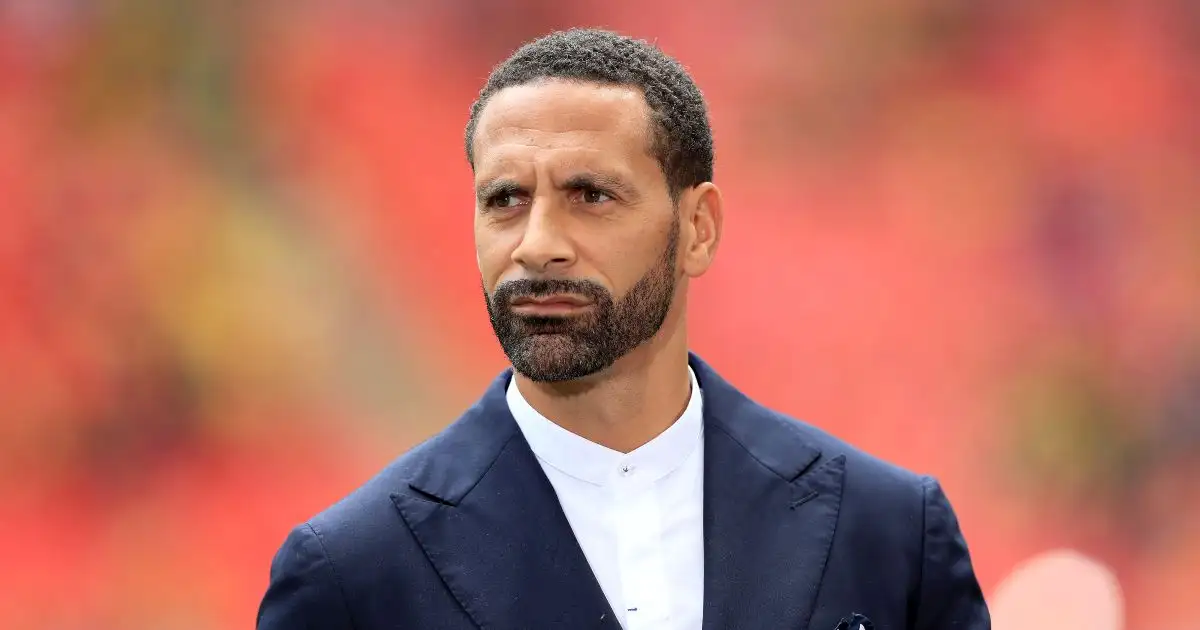 Rio Ferdinand claims Antonio Conte is exactly what Tottenham need.
The Italian is set to take the helm in north London with an 18-month deal close to being agreed following the dismissal of Nuno Espirito Santo on Monday.
Managing director Fabio Paratici tried and failed to lure the former Chelsea boss to the club in the summer, but has now managed to persuade him.
---
READ MORE: Antonio Conte is a great coach, but is he compatible with Spurs?
---
Conte has won major titles in England and Italy and is renowned for his no-nonsense attitude to coaching.
Since Mauricio Pochetino left Spurs in 2019, the club have been on a slow decline and Ferdinand believes there is no better man than Conte to right the ship.
"Since the Champions League final, this team hasn't had any consistency and confidence. They've gone backwards massively. They're a far worse off team," he told his YouTube channel.
"Is there anyone, if you're looking in world football, who could come in and change the fortunes of some of these players in this team?
"Conte would be very high on my list because he's a disciplinarian, he doesn't mess about. And he gets people working. And I think this is what this Spurs team need."
Ferdinand has also slammed the "disrgaceful" people who dare to question the work-rate of Cristiano Ronaldo, claiming any criticisim is tantamount to "blasphemy".
"I've heard some talk and the only way I can explain it, is it's blasphemy, when I heard some people talking about Ronaldo's the reason why Man United aren't going to be a success," Ferdinand added.
"Ronaldo turning up at Man United, and yeah it's great, but he's going to be the reason why they don't do anything.
"Listen, I've been seeing too much of it, don't talk like that. Please, it's a disgrace. Absolute disrespect.
"A player that's done what he's done in the game, a superstar of any generation, he'll be one of the best players in any generation you can think about, and even again he just told people at the weekend what he's about here… pressure's on [and] he scores.
"To think that because he doesn't press, because he doesn't run as much as other people… that's not what he's there for.
"You play to people's strengths sometimes, you can do that when you've got a superstar in your team sometimes for certain clubs.
"When you look at [Romelu] Lukaku, [Robert] Lewandowski, Karim Benzema… are they players, some of the best goalscorers of this generation," he continued.
"Are they players that you look at and go 'he doesn't half work hard, he doesn't half press the opposition. Harry Kane, he's a great presser of the opposition isn't he…'
"But we're all talking about them like they're great players. No one is questioning their work rate, their pressing ability.
"Let's have it right, it's got to be the same for someone like Ronaldo. It's the bigger picture at United, the structure of the team, it was other things."