Solskjaer hits out at Ferdinand for 'out of order' Jones slating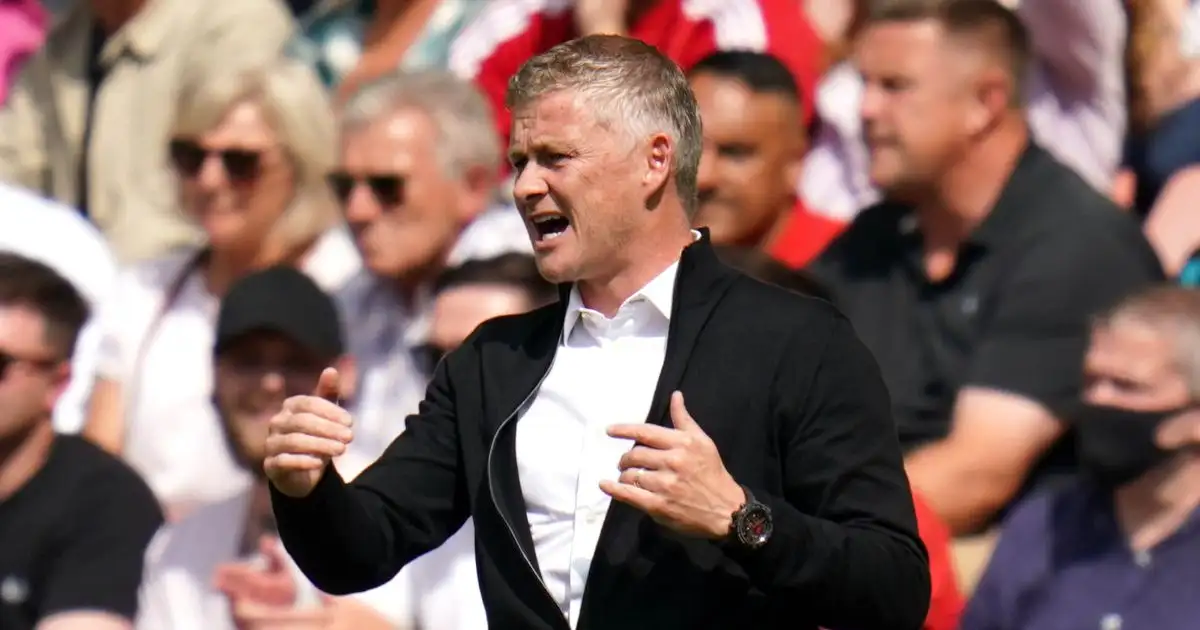 Manchester United boss Ole Gunnar Solskjaer was annoyed at Rio Ferdinand for comparing Phil Jones to former Chelsea player Winston Bogarde.
Ferdinand claimed that Jones – who has struggled with injuries throughout his time at Old Trafford – was onto a "great gig" at United.
The England international has only played two Premier League matches in two seasons and remains on a handsome contract at the Premier League club.
---
Solskjaer 'bonus' folly leaves Man United McF****d
---
But Ferdinand insisted Jones should be unselfish and offer to leave the club on loan to play football before trying to get back in the Man Utd squad.
"He's taking up a youth team player's position in that squad right now," Ferdinand told Vibe with FIVE. "He's had too many injuries… I was in the same team as Phil Jones, he came from Blackburn as a young kid, everyone was saying he was going to be this great player.
"Huge potential but injuries have absolutely annihilated his career and then confidence issues at certain times as well.
"He's never been able to fully establish himself in the team. Whether it's injuries, lack of form, lack of confidence. I think he should've gone ages ago. He should've gone before Chris Smalling went. Find a new club and play some football.
"He's lacked consistency throughout his career at Man United. That's a fact, for all the reasons I stated before. I am baffled at how he's still been given a new deal at the club given his past few years at the club. It just doesn't make sense to me how you get a new deal.
"I remember back in the day you'd have to do some absolute graft to get a new deal. You'd have to be putting in performances, you'd have to be a vital member of the team. Phil Jones isn't that.
"He's done well. Listen, good luck to him if you can get it. Staying at Man United is a great gig, but I look at him as a person, are you really going to be happy sitting there all these years.
A striker's touch and finish from @RioFerdy5 against Liverpool back in 2006 😍#MUFC #GoalOfTheDay pic.twitter.com/tETtrpCxeP

— Manchester United (@ManUtd) August 27, 2021
"I think [Danny] Drinkwater has been the same a little bit [at Chelsea]. It's quite easy to sit there a little bit, hide behind the curtains.
"To be fair to Phil Jones, I've not seen him come out and speak and clarify, he might have had injuries we don't know about. But if he's been fit and has been sitting there like he has been, sign a new deal and stay and not go out on loan… that's not what a footballer wants to do.
"There are players who are happy to just sit and clubs and not play and just chill. Winston Bogarde did it at Chelsea for about three or four years. Signed a big deal and commuted in from Holland.
"If I was in the squad with someone like that I wouldn't talk to them. They are a waste of time, why would I chat to you and give you any energy, taking that away from my other teammates who are here to play and go into battle for 90 minutes every week."
Responding to the comments, Solskjaer was clearly frustrated with former team-mate Ferdinand, he said: "He has had a horrible 18, 19, 20 months – and probably a year before that as well.
"I think Rio was a bit out of order, not out of order. He should have called me about why he wasn't playing.
"Phil is a no fuss, get on with it type of guy. I think that's out of order completely. He is still not 30, but he puts his body on the line and he has never done anything but give everything for the club. Rio of all should know more.
"He just gets his head down, a proper, proper professional."